Gina Mangan suspended for 24 days under totting-up rules after whip ban inquiry
Gina Mangan has been given a 24-day ban for multiple breaches of the whip rules after a disciplinary panel heard on Thursday she had broken the rules on one ride in every 16 during a six-month period.
The BHA described the ratio as a "concern" and an "aggravating feature" in determining her punishment. It did, however, acknowledge that one of the rider's offences was within three days of dropping out of the six-month totting-up period. The length of her suspensions had initially totalled 14 days.
The hearing was triggered by a race at Lingfield on January 12, which Mangan won aboard the David Evans-trained Midgetonamission, when she was found to have used her whip ten times in the final furlong and a half, above the permitted level of seven applied to the Flat.
Because it was the 29-year-old's fifth breach of the whip rules warranting a ban of between two and six days, the raceday stewards referred her to the sport's independent disciplinary panel.
Presenting the case for the BHA, Lyn Williams notified the panel that Mangan had 79 rides in the six-month period, which amounted to one breach every 16 rides, but that the actual period of time for the five offences to occur was over five months and 27 days and she had not been previously referred for her use of the whip.
The panel chair, Brian Barker QC, said it was a "shame" that every so often Mangan seemed to "lose her head slightly" when riding.
In mitigation, the rider's solicitor Rory Mac Neice pointed out Mangan had gone a long period of time without incurring any suspension, with her last breach coming on September 4, 2021, and her low riding style means she hits horses lightly.
"She doesn't hit horses hard or in the wrong place and she doesn't hit horses in terms of frequency," Mac Neice said. "To put it bluntly, Miss Mangan hits the horses lightly. That is her normal style of riding and she approaches the use of the whip to not hit horses hard."
Mac Neice also pointed out Mangan is trying to rebuild her career following an injury in 2019 which saw her break both her ankles in a riding accident and, because she is now a claiming professional and not an apprentice, she does not have provision for a jockey coach.
"It took a long time to recover from that injury and rebuilding her career has taken some years," he added. "When she can afford to, she pays privately for jockey coaching, but she has limited resources to do that, so she is largely self-coached.
---
Danny Brock gets 30-day ban for breaking whip rules on one ride in seven in 2021
---
"What her evidence showed is innocence. She has sufficient self-awareness to have very clear insight to where the issue we've raised is and when she does transgress, she immediately identifies what the issue is."
When delivering the panel's verdict, Barker said the 24-day suspension was "appropriate".
"We wish you well in the future and hope you can get this sorted out. Hopefully it can be ironed out on the basis that you do have self-awareness, which we've heard about," he said.
A third of Mangan's suspension has been deferred and she must spend one day of her suspension undergoing training at the British Racing School in Newmarket or the National Horseracing College in Doncaster.
---
Read more:
Robbie Dunne rode in a 'deliberately intimidatory' manner against Bryony Frost
Cam Hardie wins ban appeal as panel accepts interference was merely careless
Four-month ban for box driver who drove into people and abused officials
---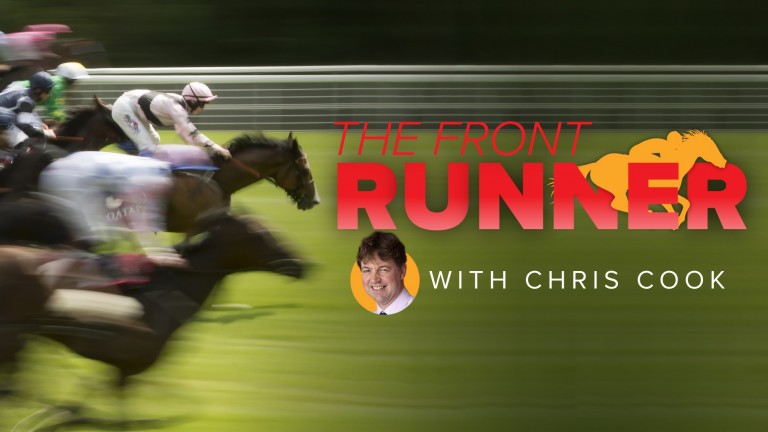 The Front Runner is our latest email newsletter available exclusively to Members' Club Ultimate subscribers. Chris Cook, a four-time Racing Reporter of the Year award winner, provides his take on the day's biggest stories and tips for the upcoming racing every morning from Monday to Friday
---
It took a long time to recover from that injury and rebuilding her career has taken some years