David Flood fined £1,000 for abuse of BHA vet he called 'a clown' and 'an idiot'
David Flood has been fined £1,000 for abusing a racecourse vet, whom he called "a clown" and to whom he used language that could be interpreted as threatening. A disciplinary panel ruled that Flood was acting while upset in the wake of an injury to Kendergarten Kop, who had been struck into during a race but subsequently made a quick recovery.
Delivering the panel's unanimous verdict on Monday, the chairman James O'Mahony said: "It may well be, in racing as in all walks of life, that there will be disputes and differences of opinion but everyone should be treated with respect. Language of the kind we've come across in this case is not acceptable."
Flood accepted at the start of the hearing that he had referred to the vet on duty at Wolverhampton on 13 March as "a clown", which was enough by itself to put him in breach of the rule that prohibits abuse of BHA officials. However, after hearing evidence from various witnesses, the panel concluded the abuse had gone further and had probably included use of the word "idiot".
CCTV footage showed Flood at the entrance to the stable office for a period of 23 seconds, during which time he was found to be abusing the vet. O'Mahony said: "Most significantly, perhaps, he agreed in evidence before us that he said words to this effect, if not precisely, 'I've dealt with people like you before and I've blown them away'.
"We're sure he didn't mean in actual fact to make a threat but that could be taken as a threat and that kind of language is utterly unacceptable and makes the position more serious. We do accept, as is clear from the CCTV evidence, that he was pointing and we conclude that his demeanour was aggressive.
"We are sure that, in so far as he lost it, there was genuine and real concern for the welfare of the horse in his charge. Having said that, people have got to be treated with respect and this kind of language is against the rules and totally unacceptable."
A fine of £1,000 is the recommended entry point for a breach of the rule in question, which allows for fines of up to £5,000 for more serious cases. The BHA suggested that aggravating features of the case would allow for a larger fine but the panel did not accept that.
Flood sought to explain his behaviour by relating how worried he was about the injury to Kendergarten Kop and made it clear he had expected more help from the vet at the time of her initial assessment. But the six-year-old was able to race just two weeks later, has since raced 15 times and won three consecutive times in the spring.
---
Trainer David Flood raises concern over Facebook impersonator
---
O'Mahony stressed the conclusion of the panel that there were no grounds for viewing the facts of the case as giving rise to welfare concerns. "Our unanimous finding is that there is no legitimate criticism whatsoever of the veterinary officer in terms of her integrity, her ability or how she treated this matter," he said.
"We have a statement from James Given [BHA director of equine health and welfare], making it abundantly plain that the veterinary officer did not fail in any way in her treatment of this situation."
Flood, who trains from a stable near Swindon, told the panel: "I know I have to be punished, I accept I have to be punished. I'm a good person. I love my horses, I wear my heart on my sleeve."

---
Read more from BHA hearings:
Six-month suspension for Benoit de la Sayette could see jockey return next month
Former champion Silvestre de Sousa to miss string of big races due to whip bans
Joe Colliver given six-month ban after testing ten times over limit for cocaine
Danny Brock gets 30-day ban for breaking whip rules on one ride in seven in 2021
Four-month ban for box driver who drove into people and abused officials
---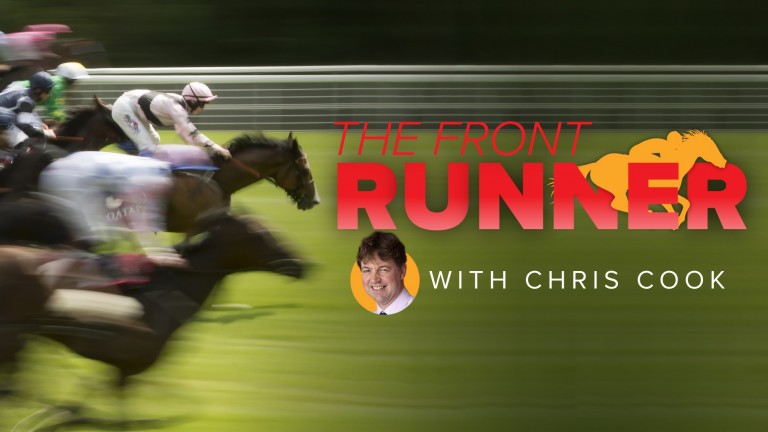 The Front Runner is our latest email newsletter available exclusively to Members' Club Ultimate subscribers. Chris Cook, a three-time Racing Reporter of the Year award winner, provides his take on the day's biggest stories and tips for the upcoming racing every morning from Monday to Friday
---
Language of the kind we've come across in this case is not acceptable