Danny Brock gets 30-day ban for breaking whip rules on one ride in seven in 2021
Danny Brock has been given a 30-day ban for repeated breach of the whip rules after a disciplinary panel heard he broke them on one ride in every seven during the first half of 2021.
That was described by the sport's ruling body as "one of the highest ratios ever seen" and "a significant aggravating factor" in determining his punishment. It means he has been banned for more days this year, totalling 38, than he has had rides.
Thursday's 'totting-up' hearing was triggered by a race at Chelmsford on July 4, when Brock was found to have used his whip ten times, above the limit of seven applied to Flat races. As it was his fifth breach of the whip rules warranting a ban of between two and six days, the raceday stewards were obliged to refer him to the sport's independent disciplinary panel.
Presenting the BHA's case, Charlotte Davison pointed out that Brock had had just 35 rides over the six months in question and had therefore breached the whip rules once in every seven rides. The panel chair, Philip Curl, said he had long experience of totting-up hearings, having sat in judgement for the very first of them many years ago, and could not recall such a high ratio in a previous case.
In mitigation, the solicitor Rory Mac Neice pointed out that Brock's five offences were well spaced out over the six-month period and that the hearing would not have been triggered at all if the Chelmsford offence had taken place just one day later.
"In terms of the breaches he has committed," Mac Neice continued, "I don't try to excuse them but to offer context. In four of those five breaches, the breach of the rules was one hit. In the Chelmsford race, it was two [because officials used their discretion to discount one use]. So in that six-month period, his wrongdoing amounts to six individual uses of the whip, and that is the fairest way to look at this."
---
'My career is finished' – Brock hits out at reaction to his use of modified whip
---
Mac Neice said the jockey had given "careful thought" to his use of the whip that had brought him before the panel. "He thinks he tends to become anxious in circumstances where he wants to get the best out of his limited opportunities.
"He entirely accepts the whip rules, he supports them and thinks they are there for a good reason. This is not a rider who is making submissions that the rules are incorrect or should be applied differently to him. He is a rider with limited opportunities who is anxious to do his best." He added that Brock had borrowed an equicizer from a fellow jockey in order to practice his whip use.
In delivering the panel's judgement, Curl referred to the ratio of one breach in seven rides as "very high". "In our view, it needs to be clearly marked and is a significant exacerbating factor," he said.
A third of Brock's 30-day suspension will be deferred for two months, to be triggered if he offends in that time. One day of his suspension will be spent undergoing remedial training at the British Racing School in Newmarket.
The 28-year-old's whip use has been at the centre of controversy before, as he was found to have wealed a horse in 2019 by using a whip with elastic bands around the flap. The panel on that occasion accepted he had left the elastic bands on the whip by oversight, having used them to bundle his whips together, and he was suspended for seven days, prompting a discussion about whether more severe penalties were needed for such offences.
That previous offence was not mentioned during Thursday's hearing. Brock said in 2019 he was sure the furore would end his career and complained he had been harshly treated over "a genuine mistake". "People are now classing me as a horse beater in public," he said, "and what owner and trainer is going to want to put someone everyone is calling a horse beater on their horse?"
The appropriate penalty for use of a modified whip is among the issues to be discussed during the sport's current consultation on the whip. Members of the public can have their say here.
---
Read more from BHA hearings:
Cam Hardie wins ban appeal as panel accepts interference was merely careless
Four-month ban for box driver who drove into people and abused officials
Harry Fry avoids punishment as top-class chaser tests positive for arsenic
'I felt pretty intimidated' – Hollie Doyle complains about treatment by stewards
Apprentice jockey loses appeal against suspension for 'serious misjudgement'
---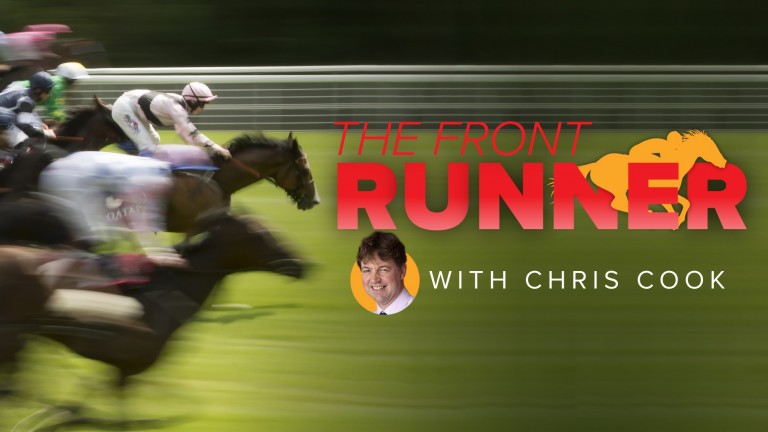 The Front Runner is our latest email newsletter available exclusively to Members' Club Ultimate subscribers. Chris Cook, a three-time Racing Reporter of the Year award winner, provides his take on the day's biggest stories and tips for the upcoming racing every morning from Monday to Friday
---
He entirely accepts the whip rules and thinks they are there for a good reason. He is a rider with limited opportunities who is anxious to do his best