Welcome news for Irish racing with crowds allowed back at the Curragh for pilot
Irish racing fans will return to a track for the first time as paying customers for more than a year after it was confirmed on Friday that the Curragh has been selected for a pilot initiative for expanded capacity at outdoor events.
An Taoiseach Micheal Martin addressed the nation shortly after six o'clock on Friday evening, with Horse Racing Ireland boss Brian Kavanagh describing the news that Derby weekend at the Curragh had been selected for the key trials as "a good day for Irish racing".
More immediately, HRI will be able to welcome owners back to a racecourse as early as June 7, with up to 200 people allowed to attend outdoor events from that date.
Speaking shortly after the announcement, Kavanagh said: "There are three key takeaways. One, outdoor gatherings of up to 200 people will be permitted from June 7 and that will allow us to welcome owners back, which will be great.
"The second is that racing is included in trials with one day of Derby weekend at the Curragh later in the month listed in the plans to welcome back fans to sporting events. That is really welcome. We need to go through the finer details of that."
Kavanagh added: "The big thing I took from the announcement was that there is a strong prospect of up to 5,000 people attending sports events by August. That is the big prize and is also very welcome news. It's a good day for Irish racing and it gives people hope."
The hugely-popular Galway festival takes place a week before the 5,000 attendance limit is brought into effect.
Asked if the prospects of paying customers returning to Ballybrit this year hinged on another pilot event taking place at the track, Kavanagh said: "We will see how the thing evolves. The intention appears to be to start off with these trials. The gradual approach has served this country well in terms of building up so let's see what the situation is.
"There are similar scenarios with GAA matches and other sports with significant matches and provincial finals scheduled for July, which obviously comes before that threshold. We'd be hopeful enough that we would be able to build it up [in time for Galway] and I am confident that we will deliver a safe environment. That's something to work on."
There have been no paying racecourse attendees in Ireland since Naas on March 8 2020 and Curragh boss Pat Keogh is relishing the challenge of being the first to welcome crowds back next month.
Keogh said: "HRI, the IHRB, Dr Jennifer Pugh – everyone who has been involved in keeping the show on the road behind closed doors – they have all paid attention to every single detail. That's why racing has come through this in good shape. A huge thank you is deserved to everyone who made this happen.
"It is a great honour for us but it will also carry a lot of responsibility. Racing fans everywhere need to get back. They have been very patient and, please God, whatever trials there are, they will go well and it will lead to a further opening of racing. That's really what we are hoping for and working towards."
---
Read more on the return of crowds in Ireland:
Leading politician promises to push racing's case to get crowds back in summer
Irish courses prepared to suffer 'short-term pain' in bid to get crowds back (Members' Club)
Irish racing hoping for timeline on trial return of crowds on Friday
---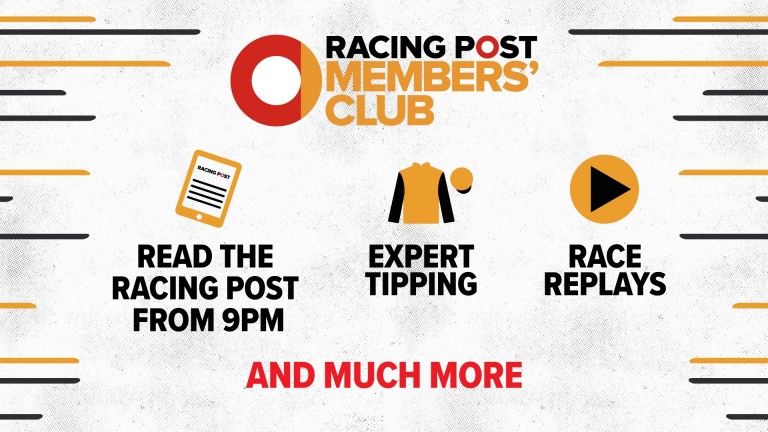 Members can click here to download the digital newspaper every evening from 9pm. Not a member? Click here to sign up and enjoy the digital newspaper every day.
---
The big thing I took from the announcement was that there is a strong prospect of up to 5,000 people attending sports events by August