Chepstow and Ffos Las able to welcome crowds back from next week
Chepstow, Ffos Las and Bangor received the green light to welcome back racegoers after the Welsh government announced on Friday morning that sporting events could resume in Wales from Monday.
Up to 10,000 sitting – or 4,000 standing – can attend outdoor events such as concerts, festivals, football matches and horserace meetings in the latest easing of lockdown measures.
Wales First Minister Mark Drakeford said: "The risk of infection is significantly less outdoors than it is indoors. This is why we are phasing in the changes in this three-week cycle.
"This will allow more people to enjoy events outdoors and take advantage of the Welsh summer, while we continue to roll out the vaccination programme to all adults."
The return of racegoers in Wales comes after spectators returned to racecourses in England and Scotland last month, while the first pilot of crowds in Ireland will take place later this month at the Curragh.
Phil Bell, executive director of Ffos Las and Chepstow, said: "Obviously, we're really pleased with the news and can't wait to welcome people back to our tracks.
"We've enjoyed a good relationship with the Welsh government throughout the pandemic. It's fair to say we'd have liked to have got crowds back sooner, but we've understood the reasons given for not being able to do so.
"Our first fixture with crowds back will be next Friday at Chepstow, and then we have a meeting at Ffos Las on Thursday, June 17."
Bell doesn't expect large crowds at any meeting in Wales this month, but is forecasting a surge from July onwards.
"We don't expect to attract huge numbers at either of those fixtures next week while people adjust to having to book in advance, but are hoping for big crowds at our tracks from next month onwards," Bell said.
"Everyone now has to book in advance, so that takes away the numbers we'd generally expect to gain from walk-ups on the day – you could sometimes expect 500 people to turn up on a sunny afternoon – and you can't do that any more.
"Most people know that life has changed now, and we'll be seeking to get those messages out today and over the weekend.
"Hopefully, we'll be enjoying really good numbers again by the time of the big two-day Chepstow meeting in October, a fixture which we've boosted in terms of prize-money this year.
"Total prize-money over the two days has gone up by £130,000 to just under £400,000. The Silver Trophy is now worth £75,000 and the Persian War £50,000. There are increases to almost every race over that weekend."
Read more:
Jockey Club announces additional £3m in prize-money with crowds returning
Welcome news for Irish racing with crowds allowed back at the Curragh for pilot
'It'll look and feel like Ascot' - crowds of 12,000 a day to be at royal meeting
---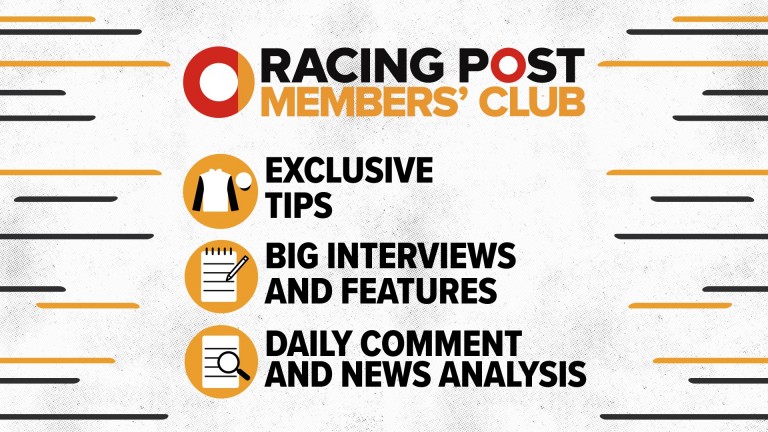 Join Members' Club Ultimate and read tipping from the likes of Pricewise and Paul Kealy, all the big interviews and features, daily comment and news analysis – plus our Ultimate Daily newsletter. Click here to sign up.
---
It's fair to say we'd have liked to have got crowds back sooner, but we've understood the reasons given for not being able to do so