British racing risks becoming a 'nursery' for other nations, warns David Redvers
Complacency and inaction over prize-money means Britain is risking its status as a leader in world racing, according to David Redvers, the racing manager and adviser to Qatar Racing.
Redvers was among several leading industry figures talking to the Racing Post as part of a major investigation in Sunday's newspaper into the sustainability of British racing in light of the Covid-19 pandemic and the deaths of two of the sport's biggest and most influential owner-breeders Khalid Abdullah and Hamdan Al Maktoum.
Redvers pointed out the positive effect international investment has had on the industry as a whole but warned that it had also made British racing complacent, with potentially disastrous consequences.
"Historically Britain, as the home of horseracing and the cradle of the sport, has always been the most exciting anywhere in the world because of the pageantry and history, as well as the quality of the horses," he said.
"If you are from anywhere in the world and horses are your passion then the best place to come to buy the very best is France, Ireland and, particularly, Britain. That is something we should have jealously protected and nurtured, but the big concern today is how we are doing in that task because it's not looking very pretty at the moment.
"The dynamics of ownership in Britain have been dramatically shaped by the arrival of the Maktoum family, which allowed British racecourses, and the wider industry, to become complacent as there has been one family acting as huge benefactors for the sport because they love horses and British racing.
"Prize-money has not necessarily been the biggest driver for the Maktoums and others, although that's not to target them by any means, but that is sadly changing now as we've got to a stage now where we can't just look to them as we might be reaching the end of an era. We can't rely on one person having this enormous personal involvement and investment, that can't be sustainable in the medium or longer term."
Redvers has urged immediate action to make racing more appealing to those with deep pockets at home and abroad, adding that failure to do so will result in British racing losing its international influence.
"We're still just about a world leader in this industry, but because we're refusing to invest in the lifeblood – the prize-money – because of the model we have and because of the government mindset that it's a rich man's dividend, we're rapidly losing our spot," he said.
"We have to make up our minds as an industry: do we want to maintain our position or do we want to become a nursery for what will become greater racing nations?"
Read more from David Redvers and other leading industry figures in The Big Read, available online for Members' Club Ultimate subscribers from 6pm on Saturday or in Sunday's Racing Post newspaper. Join Members' Club here.
---
Read more:
Hamilton boosts top races with total prize-money for season exceeding £1 million
Qatar Sussex Stakes returns to £1m mark as Goodwood pledges prize-money boost
Arena raises prize-money at Doncaster Leger festival and Chepstow jumps opener
Pontefract offering total prize-money in excess of £1 million for new season
Prize-money is the big problem in British racing says Cheveley Park chief
---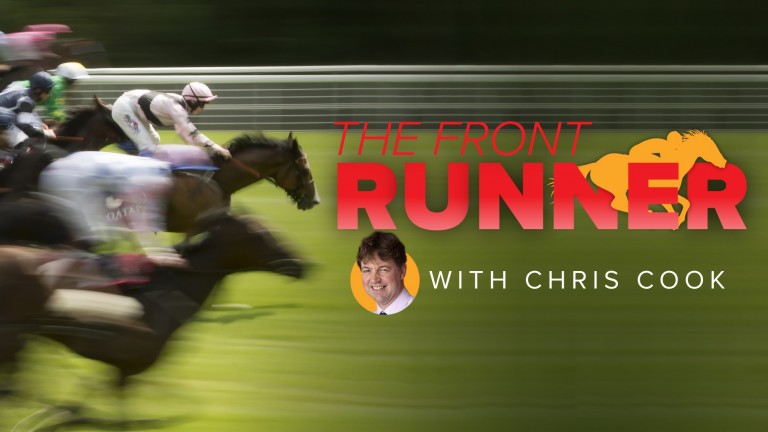 The Front Runner is our latest email newsletter available exclusively to Members' Club Ultimate subscribers. Chris Cook, a three-time Racing Reporter of the Year award winner, provides his take on the day's biggest stories and tips for the upcoming racing every morning from Monday to Friday
---
We can't rely on one person having this enormous personal involvement and investment, that can't be sustainable in the medium or longer term