British racecourses to look into legal action in battle against drones
British racecourses are exploring legal action against the companies flying drones on behalf of professional in-running bettors, with Brighton executive director Paul Ellison stating on Tuesday he expects litigation will be taken.
Three of the large devices – which cost in the region of £20,000 to £30,000, require a licence to fly and have to be registered with the Civil Aviation Authority – could be seen flying over the course throughout the eight-race card.
But despite the drones beaming pictures to professional gamblers looking to gain an edge, something that directly infringes the racecourse's media rights, courses have struggled to stop the practice.
"We've got a drone group between all the racecourses and at some point we'll look to litigate against the main companies that are doing it," revealed Ellison.
"They're operating perfectly legally at the moment, the police went and checked all their licences on our first raceday back and there's nothing we can do about it at all at the moment unless we litigate – which I think we'll do at some point.
"They're all down at Whitehawk, which is [an area] 200-300 foot down, but it means they can get so close to the track. At other racecourses it's very obvious where they are, but it's a massive housing estate, it's a labyrinth. The police found them on the first day but they were all flying perfectly legally so there's nothing we can do."
Drones have become a regular sight over British racecourses in recent years, due to the speedier pictures they can relay to in-running punters who can use them to gain a distinct advantage on those using delayed pictures provided by ITV, Racing TV or Sky Sports Racing.
But if the pilot has a licence and is not flying directly over the track there is little they can do to bring them down, which is what has driven the courses to explore legal proceedings against the companies flying the drones.
The controversial devices have faced persistent calls to be banned. One crashed on land adjacent to Chepstow racecourse on Welsh Grand National day, with local police investigating the incident, while they also pose a danger to helicopters flying into and out of venues should they remain airborne.
---
Read more:
Royal Ascot limit of 4,000 spectators leaves no room for general admission
Chester chief executive Richard Thomas dismissed due to 'misuse' of resources (Members' Club)
Anxious wait for owner who laid own horse to boost odds and mitigate losses (Members' Club)
---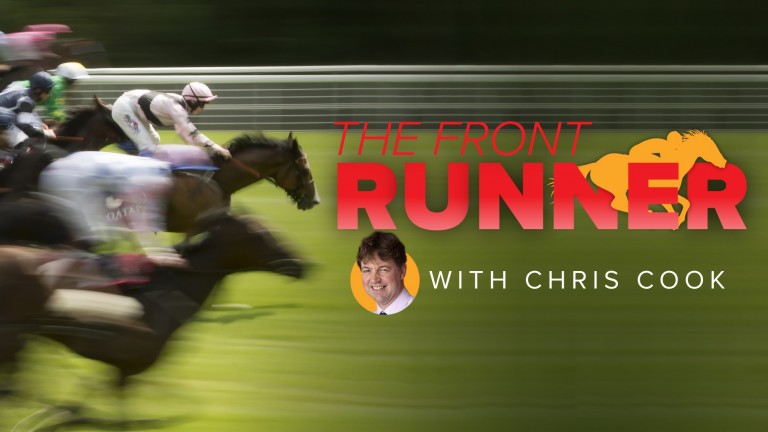 The Front Runner is our latest email newsletter available exclusively to Members' Club Ultimate subscribers. Chris Cook, a three-time Racing Reporter of the Year award winner, provides his take on the day's biggest stories and tips for the upcoming racing every morning from Monday to Friday
---
There's nothing we can do about it at all at the moment unless we litigate - which I think we will do at some point