Astonishment over rifle use at abattoir as racing insiders react to Panorama
A wide range of reactions have been offered by racing insiders to Panorama's "The Dark Side of Horse Racing" programme, with many taking to social media to share pictures and stories of their horses in happy retirement.
However, objections to the content of the show were readily apparent including from Mark Johnston who expressed shock at footage which appeared to show rifles being used for euthanising horses at the abattoir of Drury & Sons, as well as the fact that Panorama's narrative called no attention to the fact.
"Many things jumped out at me as being so incredible that you would think it was impossible for it to have taken place," said the Middleham trainer, who holds the British record for winners trained.
"The firearms being used did not look like humane killers, and an enclosed room at an abattoir is not the place to use them.
"It looked like there were two different rifles, one of them looked like a small bore rifle. It's an extremely dangerous firearm to be using in a setting like that.
"The guy is using it [at one point in the footage] one-handed, holding the horse. The danger to humans is extreme. We've seen firearms being used in those conditions and this was passed over as if this was normal. That astonished me."
Drury & Sons have acknowledged a rifle is used on their premises, saying its long barrel gives greater certainty as to the direction in which the bullet would travel, more than a pistol with its relatively short barrel. A captive bolt weapon would bring the operator dangerously close to a heavy animal that might then fall towards them, the firm added.
On the subject of what happens to his horses when they move on, Johnston said: "The vast, vast majority are sold on to do another job, many of them remaining in racing. Nowadays, a high percentage of the females are going into the breeding industry.
"The majority of ours go to the sales if they're not retired to the breeding industry and an awful lot do enter other jobs.
"I think we're blowing this out of proportion. There is not a major animal welfare issue in the UK and of the issues there are, horses would be a small percentage. Of the animal welfare issues in horses, thoroughbreds would be a tiny percentage but clearly it's good for selling tabloid newspapers and sensationalist TV programmes."
Rupert Arnold, chief executive of the National Trainers Federation, described the scenes at the abattoir shown in Panorama as "sickening".
He added: "The NTF has no hesitation in condemning those practices. We note that the programme produced no examples of horses trained in Britain suffering a similar fate at this or any other abattoir.
"Britain has a well-established and highly esteemed programme for rehoming racehorses trained in this country. Such is the demand, our trainers tell us that they have no difficulty finding good new homes for retired racehorses.
"If a vet recommends euthanasia, their aim would be to carry it out at the trainer's premises in a professional and humane way in accordance with the industry's euthanasia guidelines."
Grand National-winning trainer Lucinda Russell took to Facebook to explain what happens to her horses after their racing days are over. "We have a moral responsibility to be sure that the horse is best looked after till the end of their days," she wrote.
"In 26 years training racehorses, we have never put down a horse at the end of their career. Indeed, social media today will carry many photographs and stories of ex-racehorses and the respect, love and care bestowed on them.
"Here, we either permanent-loan or sell our horses and it is the second scenario that carries most risk to the horse. While we filter prospective owners and place the horses in their best home, we then lose control if sold on again and this is when our horses are most at risk.
"At the end of the day it is about money. We are in the fortunate position that we can afford to take back any of our ex-racehorses that, for whatever reason, are no longer safe in their home, and this is a responsibility that we feel strongly about."
A statement issued on behalf of Horse Racing Ireland said that it "unreservedly condemns the practises shown in the images from the Swindon, UK abattoir", adding: "HRI supports calls for an investigation by the relevant UK authority into this abattoir.
"This footage showed both animal and human health issues and is not reflective of the care that racehorses receive in the horseracing industry throughout their lives."
Di Arbuthnot, chief executive of Retraining of Racehorses, said the aftercare landscape in the UK had changed significantly for the better in recent years. "It is a shame that this side of the story was not reflected in the programme," she said.
RoR handed figures to the Panorama producers showing that in 15 years since RoR started staging classes and series exclusively for former racehorses, annual participation had risen from 270 horses to 3,467.
---
Read more on this subject:
British and Irish racing authorities united in condemnation of Panorama footage
Abattoir owner defends business and practices in wake of Panorama documentary (Members' Club)
Tom Kerr: racehorses give us so much – our sport must ensure it repays the debt (Members' Club)
Welfare chief condemns abattoir practices shown in Panorama documentary
What happened in Australia after airing of another controversial documentary?
---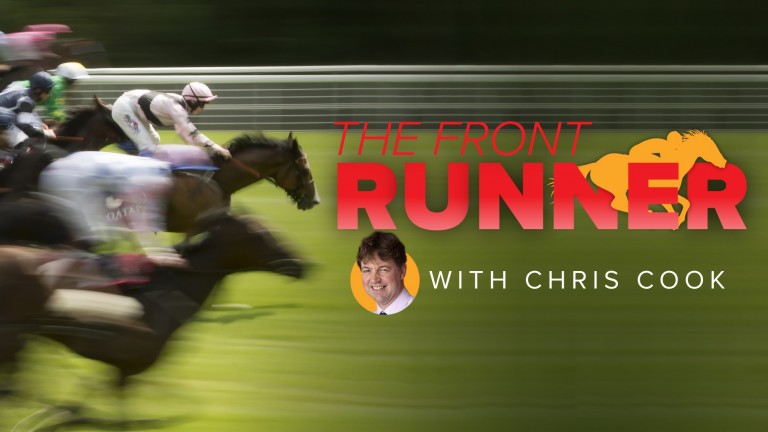 The Front Runner is our latest email newsletter available exclusively to Members' Club Ultimate subscribers. Chris Cook, a three-time Racing Reporter of the Year award winner, provides his take on the day's biggest stories and tips for the upcoming racing every morning from Monday to Friday
---
The danger to humans is extreme. That astonished me