Big World Pool boost at Glorious Goodwood as more than £97 million wagered
British racing is set for another financial boost at a time of falling crowds and reduced domestic levels of betting after a huge increase in gross turnover for the World Pool at Goodwood last week.
More than £97 million was bet in the three days the pool was operating, an increase of more than two-thirds on the figure of just over £59m last year.
It comes after similarly positive figures at Ascot and Epsom, where the Derby set a record for an individual race when the pool reached £5.2m.
The World Pool, which was created by the Hong Kong Jockey Club in partnership with the UK Tote and Ascot, allows racegoers and remote punters to bet into a global pool covering more than 20 countries.
The result is enormous liquidity and a multi-million pound betting experience which is proving popular with punters and generating a significant financial return for racing.
Commenting on the World Pool figures for Goodwood, course managing director Adam Waterworth said: "It went fantastically well and I hope that bodes well for UK racing generally. My reading of it is that the appetite for UK racing, and knowledge of it, is increasing.
"It's massively important for British racing. At a time when domestically the betting numbers are challenging and likely to get worse, with the gambling white paper coming, things like the World Pool and international betting in general are going to become increasingly important.
"There are significant revenues at a time when other revenue streams are going to be challenged. It's a significant sum of money and for us it's a seal of approval that is equally important, it puts you on a world stage, which is really important for UK racing."
Winfried Engelbrecht-Bresges, chief executive of the Hong Kong Jockey Club, said: "What is most pleasing to see is the resonance of the World Pool brand across all customer segments and geographies over the three days.
"It is clear that customers are seeing the true value of World Pool liquidity and stakeholders are seeing the true value of the funding mechanism, which results in higher returns to the industry.
"We appreciate the efforts by Goodwood, UK Tote, our global partners and, of course, the participants to make it such a successful event."
Engelbrecht-Bresges has said that a course can expect to earn between £500,000 and £800,000 a day from participation in the World Pool. It receives the money via Racecourse Media Group, its media rights partner.
---
More to read:
Derby a big draw for international punters as World Pool hits record £5.2m
---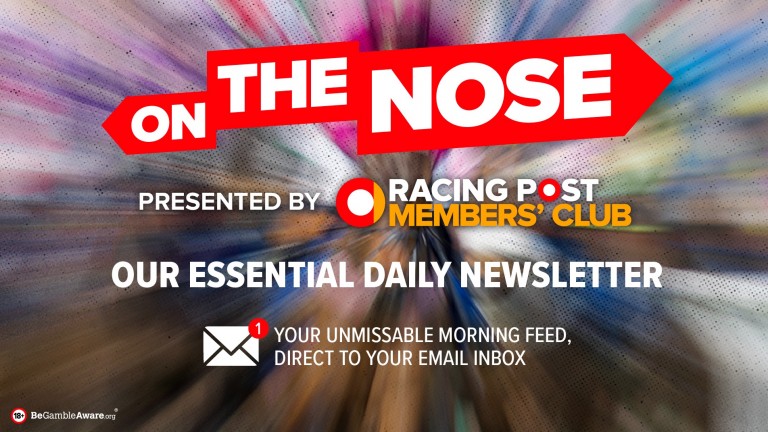 Sign up to receive On The Nose, our essential daily newsletter, from the Racing Post. Your unmissable morning feed, direct to your email inbox every morning.
---
With the gambling white paper coming, things like the World Pool and international betting in general are going to become increasingly important