All you need to know to play the Tote Ten To Follow mini game at Royal Ascot
The most exhilarating festival of the Flat season could be crucial for Tote Ten To Follow players, but however your team is doing in the main game – or if you missed the boat to join this year – there is a second chance to pick up a nice prize in the Ten To Follow mini game over the five-day feast.
---
Enter the Tote Ten To Follow Royal Ascot mini game here
---
Competitors need to submit their teams, taken from the list of more than 400 horses compiled in conjunction with the Racing Post, by noon on Tuesday. Scoring starts a couple of hours later with the Queen Anne Stakes.
It is £5 per stable to enter and 100 per cent of the pool is paid out in prizes, with 35 per cent going to the winner. Each player will also have one entry in the free-to-play game for which the first prize is 2022 Ascot membership covering all racedays bar the royal meeting.
Selections can be changed as many times as desired until the deadline and if two or more stables score exactly the same points, the earlier the stable was paid for is the deciding factor for which entry takes highest rank.
As soon as the competition starts the Tote will publish the breakdown of the prize pool so players know exactly the prize for which they are competing.
Scoring is on a combination of points based on the level of race and Tote dividend.
---
Points are awarded for a win as follows:
Group 1 - 25 points
Group 2 - 20 points
Group 3 - 15 points
Listed - 12 points
Any other race - 10 points
---
Points will also be awarded based on the returns to a £1 each-way bet on the Tote. Example: £1 win at 5.50 + £1 place at 1.20 = 6.70 points awarded.
An additional 25 points are awarded to winners, and 12 points to the runners-up in the six bonus races, which are:
Queen Anne Stakes
King's Stand Stakes
Prince of Wales's Stakes
Gold Cup
Commonwealth Cup
Diamond Jubilee Stakes
Scores for each horse and league tables will be updated within 30 minutes of the official race result.
SEASON'S LEADING HORSES
1 Poetic Flare 85.80 points
2 Snowfall 85.20
3 Adayar 74.50
4 Empress Josephine 70.40
5 St Mark's Basilica 63.70
6 Mother Earth 62.30
7 Mac Swiney 61.40
8 Ebaiyra 46.70
9 In Swoop 40.35
10 Pyledriver 38.85
---
Read more on the Tote Ten To Follow:
Snowfall brings a Tote Ten To Follow points windfall for a lucky few forecasters
Hurricane Lane's Dante display raises fans' hopes of big points haul to come
Bolger and O'Brien duopoly steers direction of early season bonus points
Guineas double gives top teams a flying start to Flat competition
---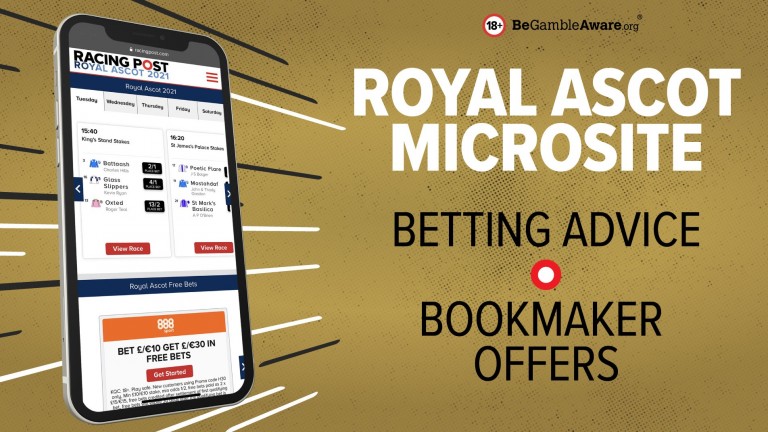 Check out the Racing Post Royal Ascot microsite for the latest tips and odds for the royal meeting. The best Royal Ascot betting advice and exclusive free betting offers all in one place.
---
Selections can be changed as many times as desired until the deadline at noon on Tuesday