Alistair Rawlinson 'staying positive' despite facing second op after horror fall
Jockey Alistair Rawlinson expects to be out for up to 12 weeks as he awaits a second operation following his horror fall at Windsor on Monday.
The rider broke four ribs, suffered a dislocated and broken ankle, and damaged his hip when Diligent Lady suffered a fatal fall in a 5f handicap. Fellow jockey George Buckell was also brought down but was reported unscathed.
Rawlinson had his first operation on Tuesday where his foot was opened up, and he is awaiting a second which he hopes will take place on Thursday. It had been delayed with the dislocation worryingly close to breaking through his skin.
But the jockey is staying upbeat about his injury and feels fortunate to have avoided a much more serious problem.
He said: "I'm staying positive, I've watched the video once and I don't need to watch it again. I know from how it felt and what I saw myself how much of a lucky man I am just to have four broken ribs, a bust up hip and a bad ankle. A lot of people are in a worse state than me and it's put everything into context. I can still do what I love and that's the main thing.
"It's just a waiting game now until next Thursday when I can have my next operation. I'm hopeful that's the case but I don't want to get set on that.
"I've been told things like this can take from six to 12 weeks but as soon as I am able to start doing something I won't be hanging around. As soon as I get the green light I'll be pushing on as soon as I can."
In the meantime, the jockey has been humbled by the support he has received with over 200 text messages and phone calls from a number of his weighing room colleagues and plenty of well wishes on social media. He has been a regular in the weighing room since starting in 2010, and he has ridden 15 winners so far this year.
"I've had an incredible amount of messages and phone calls, even from people I've never met online," he added.
"I must've had 200 plus messages and it just seems to be endless. A lot of the lads have been really good to me, I'm so grateful. They're just brilliant and in times like that it shows how much of a massive family we are and how we pull together.
"Adam Kirby won the Derby on Saturday but was on the phone on Tuesday, that's just one example of the nature of the sport we're in. Jerry Hill as well deserves thanks, as do so many people."
Rawlinson also expressed his sympathy for the connections of four-year-old Diligent Lady, who had won two races from 11 starts for Michael Attwater.
---
Read more:
'I've had no visitors' – Phil Dennis still stuck in hospital 200 miles from home
Nick Bradley Racing lining up ten-strong assault on the royal meeting
Confirmed runners and riders for the King's Stand at Royal Ascot on Tuesday
'He worked so well' – Atzeni snapped up for French raider in Jersey Stakes
Dettori adds to strong hand as he guns for third straight Royal Ascot crown
---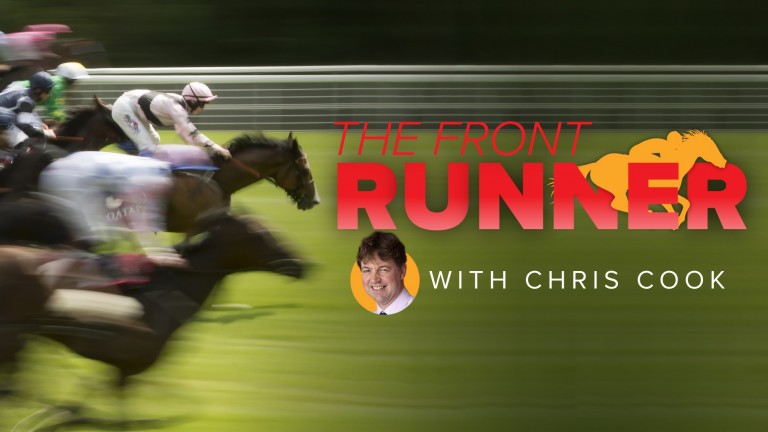 The Front Runner is our latest email newsletter available exclusively to Members' Club Ultimate subscribers. Chris Cook, a three-time Racing Reporter of the Year award winner, provides his take on the day's biggest stories and tips for the upcoming racing every morning from Monday to Friday
---
A lot of people are in a worse state than me and it's put everything into context. I can still do what I love and that's the main thing