Adrian McCarthy hit with six-month ban following positive cocaine test
Jockey Adrian McCarthy said he was looking to the future after revealing during a disciplinary panel hearing on Thursday that he had been battling with alcohol and cocaine abuse and had attempted suicide.
McCarthy, 42, had his licence withdrawn for six months at the hearing after testing 1,000 times over the threshold limit for metabolites of cocaine following a urine test at Chelmsford last October, with the ban backdated to the date of his licence withdrawal on October 22, 2020.
During an interview with the BHA in November last year, McCarthy outlined how he had become bored and depressed during lockdown and had "too much time on his hands", regularly drinking all day and taking cocaine three times a week.
McCarthy, who represented himself at the hearing, had cooperated with the BHA once the positive test, which showed him to have 150,300ng/ml of benzoylecgonine, a metabolite of cocaine, in the sample, with the BHA setting a threshold of 150ng/ml, was revealed and described himself as being "in a lot better place" than he had been at the time of the test.
He said: "Last year and the year before I was really depressed. I'm on tablets now and am having counselling – I've had counselling in the past – and I also tried taking my own life. I didn't care about myself, about anything, about being here. I was using drugs – cocaine – and drinking to try to make things better but they only make things worse.
"I'm looking forward to being positive and I'm looking to the future. I'm in a lot better place than I was before and I'm enjoying my work. We all make mistakes and I regret it but we all have to look forward and work hard."
McCarthy said he had been going back to the gym and was riding out for Newmarket trainers Peter Chapple-Hyam and Darryll Holland.
Panel chair James O'Mahony said it was "unforgivable" that McCarthy rode in a race having taken such large levels of cocaine and that he had "let down a lot of people and the sport". The panel did, however, commend McCarthy for his cooperation.
At a separate hearing on Thursday, jockey Finley Marsh had his licence withdrawn for six months after skipping the races on a day drug testing officials were in attendance.
Marsh, 22, had been "panicking" that he might test positive for cocaine if called on for a sample at Kempton last November having taken the drug when playing poker with friends earlier in the week.
Having contacted a jockey friend via Snapchat, Marsh was informed testers would be on site and withdrew himself citing illness, before missing a further test arranged at Newbury the following day due to self-isolating while awaiting the results of a Covid-19 test, which returned negative.
In a statement to the panel, Marsh revealed he had been suffering with depression since last October and had regularly been seeing a sports psychologist to help his state of mind.
He said: "Over the last five years I have dedicated myself to racing. Last year was tough for me and it was during the second half of the year that I was not enjoying racing like I used to.
"I was having sports psychology session every week since October but on November 16 I made a mistake and a mistake that broke me for a long time.
"I want to apologise to the BHA for breaking the rules and ensure this will never happen again."
---
If you want the day's top stories . . .
'He's unbeaten on his seasonal return' - our experts on Saturday's Lincoln
Confirmed runners and riders for the 2021 Unibet Lincoln on Saturday
Step on: Happy Mondays star Bez hoping to dance to success with new racing club
'The pressure is on and you have to deliver' - Egan eyeing Sheema Classic win
Chris Cook talks to the worried trainer of a Lincoln hope and gives his top tips
---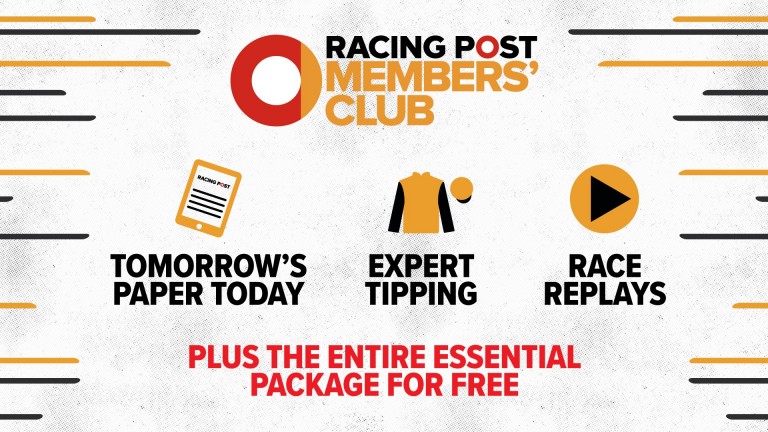 Members can click here to download the digital newspaper every evening from 9pm. Not a member? Click here to sign up and enjoy the digital newspaper every day
---
I'm looking forward to being positive and I'm looking to the future