A five-day Cheltenham Festival? How racing reacted to the news on social media
The news that plans to extend the Cheltenham Festival to five days in 2023 are being discussed has caused widespread debate among the racing community on social media.
Plenty are voicing either their concerns or giving their backing for the new initiative, which would see 30 races take place on six-race cards over the five days.
Here is a pick of how some of the racing world have reacted to the news on Monday.
---
Instead of focusing on 5 days at the festival it would be much better to focus on whole season & developing a 2 day meeting in late Jan/early Feb to become British racing version of Dublin. Big fields, competitive racing and great prizemoney. Dump Cheltenham & have at Aintree?

— The McNeill Family. (@McNeill_Family) June 21, 2021
Cheltenham is going to be turning people off by going 5 days, imagine the small fields getting even worse through the season and the clashes will be non existent come March

— Joe Porter (@JoePorter1990) June 20, 2021
Ascot worked with 7 races a day why can't Cheltenham work with 5 days

— Alan Whittaker (@whittalan) June 20, 2021
A five day Cheltenham would be fine. Saturday would be rammed and you'd all love it. Everyone is so dramatic

— Richard (@gamray) June 21, 2021
If we had four good cakes, would we swap for five lower quality ones?

What about three absolute world beaters?

Hmmmmmm

— Fergal O'Brien Racing (@FOBRacing) June 21, 2021
Five days of Cheltenham seems a little excessive which in turn could end up watering down the product.

— Magnolia Bloodstock (@Tom_MBS) June 20, 2021
It's only an extra two races being suggested so not sure this diluted argument is a strong one. Will the ground cope? An extra two races only six a day so more time to recover? Some serious horses miss out so as long as they get the two races right then can't see the big deal?

— James Ruff (@ruffy1980) June 21, 2021
---
Read more on this subject:
Nicky Henderson: racing can't say no to the money from a five-day festival
Chris Cook: all to play for as the Jockey Club weighs up the pros and cons of a fifth day (Members' Club)
Find out what a five-day Cheltenham Festival could look like
There's no need to fear a fifth day of fab Cheltenham Festival
---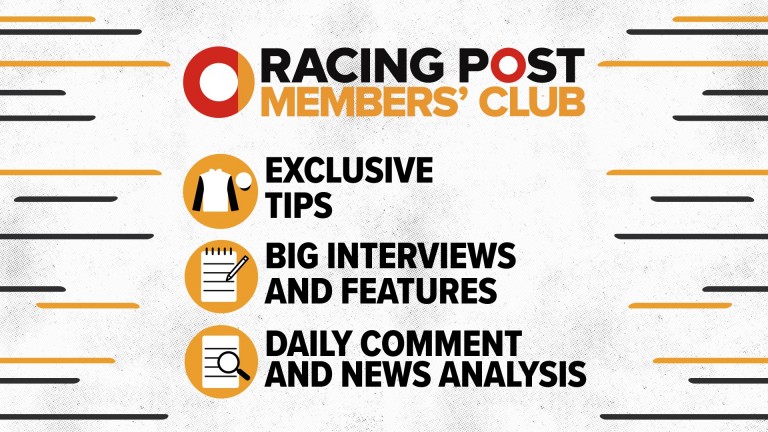 Join Members' Club Ultimate and read tipping from the likes of Pricewise and Paul Kealy, all the big interviews and features, daily comment and news analysis – plus our Ultimate Daily newsletter. Click here to sign up.
---
I can just about manage four days, but five is just too much