'A complete con' - how jockeys have reacted on social media to rise in weights
There has been widespread criticism of the decision to raise the riding weights from March 26, particularly from riders themselves. Here is a selection of tweets by jockeys and industry professionals since the decision was announced on Tuesday.
Too much to say in a tweet! Why I believe it is imperative we retain the extra 3lbs pic.twitter.com/wEt8apc6M1

— Ross Coakley (@RossCoakley) January 25, 2022
Spot on Freddy. So many foolish people in this game, with no idea, think that if a jockey goes on a diet they do not need to sweat. That is not true !!! https://t.co/O5wfTl7UPL

— Callum Rodriguez (@CallumRodrigue4) January 26, 2022
A strong point by Richard here, for something that so directly affects jockeys (weight), how was not one single flat jockey consulted on the matter before the decision was made. To promote jockeys as athletes they all need to be treated that way and this is not the way forwardhttps://t.co/mGICLwWaIn

— Tom Marquand (@TomMarquand) January 25, 2022
This has to be listened to. Think about jockeys driving to the races & that journey. Let them get to the racecourse & have facilities there for them to carry out their job. They only do it before they travel otherwise. This makes no sense at all. At least bring back the saunas. https://t.co/Oxnhp7jffY

— HAYLEY MOORE (@hayleyjanemoore) January 25, 2022
What about for those who have never been able to do minimum weight like myself and have to deal with my weight on a daily. This affects us who actually struggle with our weight and doesn't help at all!! @Fergus_gregory2 @james_bowen_ @Dazjacob10 @Buckley123K https://t.co/bTGznOE5Pw

— Lorcan John Williams (@williams_lorcan) January 26, 2022
On top of the sauna discussion below, the misleading conception of having an extra 2lb by raising the bottom weight is a complete con.
It makes no odds to any jockey, in any normal handicap, other than those who could do under 8st2.
Surely unfair to take everything away at once? https://t.co/OEYLZQpOOa

— Megan Nicholls (@meg_nicholls11) January 25, 2022
From what I understand one of the main reasons the 3lb allowance was dropped was due to the weight top weights were having to carry due to the allowance. But by raising top weight 2lb and dropping the allowance the situation has been improved by only 1lb! Very unlikely a horse

— Wilson Renwick (@WilsonRenwick) January 25, 2022
Taking away saunas was a big mistake and now this! Very unfair on jockeys. https://t.co/rppAKZrjju

— Ann Duffield (@AnnDuffieldnews) January 25, 2022
---
Read more on this subject:
Why are jockeys up in arms about the minimum weights change?
BHA defends move to raise riding weights despite criticism from jockeys
'It's not going to help any of us' – jockeys critical of weights rise
---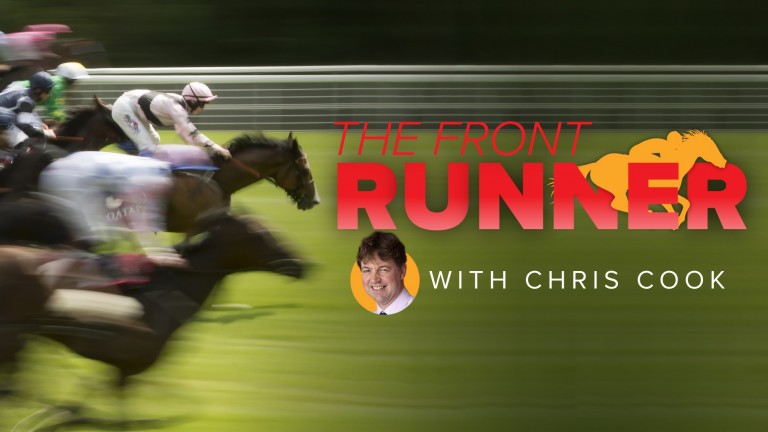 The Front Runner is our latest email newsletter available exclusively to Members' Club Ultimate subscribers. Chris Cook, a four-time Racing Reporter of the Year award winner, provides his take on the day's biggest stories and tips for the upcoming racing every morning from Monday to Friday
---
This affects us who actually struggle with our weight and doesn't help at all