How to recreate the Cheltenham Festival experience at home
This year, it's going to be no ordinary Cheltenham. No crowds, no owners, no dragging a ten-pint hangover through the turnstiles. Yet if there's one thing that is intrinsically true of the human race, it's that we make the best out of a bad situation. With that in mind, here's my guide to replicating the festival experience from the comfort of your own home.
First things first, you need to recreate the unique feeling of watching a race live. To reproduce that world-famous Cheltenham roar as they jump off for the Supreme, try this: simply plug in every noise-making electrical device you own and turn them on at the exact point they jump off for the opener. Microwaves, blenders, hoovers, electric toothbrushes, maybe even the odd hedge-trimmer. Time it right and you can create your very own noise crescendo. It'll be just like the real thing, if not significantly more dangerous and expensive. Just make sure you back the winner of the first to pay for the sudden surge in your electricity bill and turn off the hedge-trimmer before you start gesticulating wildly up the home straight.
To whip up a bit more ambience, why not kidnap a commentator and get him to call the race live from your home? Pop a megaphone in his hand and a pair of binoculars round his neck and get him to stand at the top of the stairs and bellow the call down from the heavens.
Personally, I'd recommend Gareth Topham or Darren Owen for the job as they're a bit shorter than their colleagues and can be caught unawares. Perhaps steer clear of Mike Cattermole, he's much taller and therefore harder to sneak up on, and Simon Holt has the languid air of a man who could duck and weave his way out of any sticky situation so presents a somewhat trickier challenge.
Also, this year, we're all armchair jockeys, so don't worry about taking it all too seriously. Go all out, you deserve it. Get yourself a saddle, some stirrups and a fresh set of silks and ride that finish as best you can. Just be careful of the upholstery, we've only just had that armchair recovered don't you know.
It's not just the experience of the race that's missing, it's all the peripheral practicalities too. I'm going to miss popping into the bookies and putting on a moonshot multiple bet in person, mentally calculating the readies I'll have to collect before I've left the premises. Instead I'm going to turn my bathroom into my own bespoke betting shop.
Betting slips on the toilet roll holder, pens in the toothbrush mug, the Racing Post betting shop display on the mirror. Just make sure the cashier isn't in the shower when you go to place your bets – you want to be able to claim your winnings after the race, and that's much harder when your bet slip is a sodden pulpy lump, not to mention the fact that my girlfriend really doesn't like being referred to as 'The Cashier' when she's trying to get ready for work.
If you want to replicate the feeling of watching a race from the stand, try dividing your lounge into a variety of enclosures and charging your family extra to get a better view of the telly. Tattersalls is in the corner with the lamp in the way, make the armchair into the Best Mate enclosure (although don't forget you've already saddled up one of the arms), and give Owners' and Trainers' the prime position on the sofa slap bang in front of the screen. Although, if you're going to be really strict, that one might be a bit of a waste unless you've recently moved in with the Riccis.
Of course, the advantage of being stuck at home is that you make the rules this year. Who's to stop you pushing yourself up the social ladder for a few days while no-one is looking? Take the few hundred quid it would normally cost you to bag a spot in a hospitality tent for the day and set up your own. A tower of Ferrero Rochers, some egg and cress sandwiches, a bottle of cheap Prosecco and a pop-up tent from a discount camping shop and you're well on your way. If you don't have a garden, try erecting it on a grass verge outside your flat or the middle of a local roundabout.
This all assumes that you have the time and inclination to go to such lengths, but don't forget that, if you're working from home or taking care of the kids, you can let modern technology take some of the strain and place your bets using one of those voice-activated smart speakers. Just don't be surprised if the AI judges your selections – even Alexa thinks you're mad for taking on Chacun Pour Soi. Be careful, however, as they can sometimes get things wrong. I tried to have £25 on the Brown Advisory favourite at Cheltenham the other day and ended up accidentally ordering a pony to deliver two stone of Monkfish to some children.
You might not have time to study the form either, but if you're struggling for an opinion, don't forget that this year it's not just the punters who are stuck at home for the duration, the experts are too. I'll be video calling Tom Segal and Paul Kealy every morning, regardless of whether they want me to or not, so if you want the log-in link, give me a shout and I'll hook you up. I think they're starting to regret giving me their email addresses now, but it's too late to go back and the lads are way too polite to block me.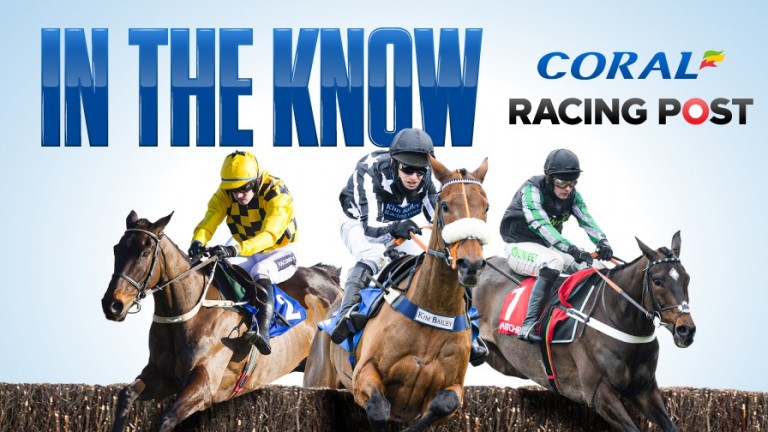 Finally, if you want some company with your post-work wind-down, you can tune in to the Post's post-Cheltenham review and next-day preview show In The Know on YouTube and we'll read out your tweets. Or if it's a bit of moral support when you're screaming home your fancy on the run-in, you can always tune into Racing Post Live during the afternoon. If there's one man who is absolutely guaranteed to be shouting home every winner it's host Dave Orton, whose enthusiasm for the game is apparently as limitless as his lung capacity.
Good luck, Godspeed and please remember to unplug that hedge- trimmer. It's an accident waiting to happen and I want you to make it to the end of the Martin Pipe unscathed.
Ross Brierley will be hosting In The Know on the Racing Post's YouTube channel every day from Monday to Thursday next week
---
If you want more on the 2021 Cheltenham Festival . . .
How team Ireland will overcome Covid and Brexit challenges to make the festival
'Another incredibly emotional occasion' - Sprinter Sacre's return to greatness
Can anything stop the favourite? - Paul Kealy gives his horse-by-horse verdict
It's a weak Supreme - so this 50-1 shot has to be worth an each-way interest
How I won the Gold Cup - only to end the day being rushed to hospital
'Jamie's been through a lot, which is why Goshen at Wincanton was so emotional'
---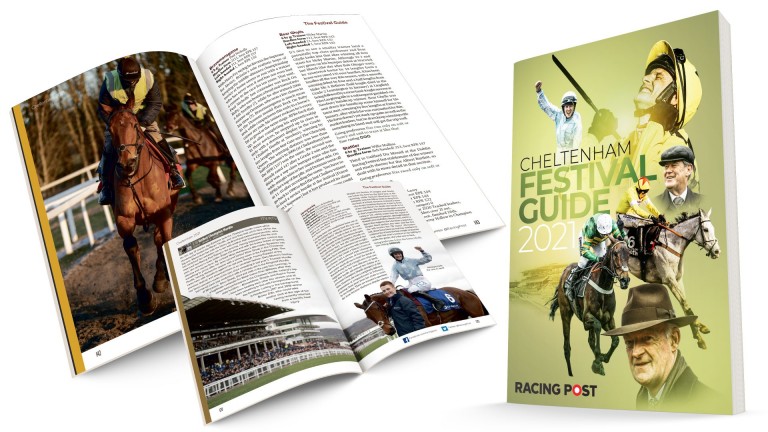 Don't miss the Racing Post Cheltenham Festival Guide 2021 – 208 pages featuring Paul Kealy's race-by-race guide, Racing Post Ratings, top tipsters, bookmaker Q&A, trainer analysis and more. Only £12.99. Order here or call 01933 304858. Out now!
---
I'm going to miss popping into the bookies and putting on a moonshot multiple bet in person