John Murphy fined €4,000 following positive test for Cork winner
An Irish Horseracing Regulatory Board referrals panel has fined trainer John Murphy a total of €4,000 and disqualified his Cork winner Ten Ten Twenty after the horse tested positive for the prohibited substance meloxicam, a non-steroidal anti-inflammatory.
Murphy was one of three trainers sanctioned for anti-doping violations at hearings that were chaired by Justice Tony Hunt at the Curragh last Thursday.
After the positive test emerged following Ten Ten Twenty's win on August 7 last year, an IHRB investigation led by chief veterinary officer and head of anti-doping Dr Lynn Hillyer found that Murphy had administered Recocam, a prescription-only medication, to Ten Ten Twenty. However, it had been prescribed for another horse, Hot Sauce.
Hillyer explained that meloxicam has a published detection time of 72 hours, and Murphy's medicines' register stated that Ten Ten Twenty received Recocam on August 4 under the direction of a veterinary surgeon.
Following a call with Murphy, Hillyer obtained the prescription, which proved to be for Hot Sauce. Murphy confirmed that he added some of the substance into the feed pot of Ten Ten Twenty to treat him for stiffness on the evening on August 4 and did so without the direction of his vet, and apologised for the incident.
He was fined €3,500 for the positive test and a further €500 for failing to keep an accurate medicines' register as the initial entry in this case was "actively misleading".
On the sanction, the report stated: "This offence was serious and above the level of minimum gravity by reason of Murphy's reckless decision to deploy unused medicine that had been prescribed for an older broodmare to a younger animal engaged in competition and did so entirely without veterinary supervision or authorisation."
In result of the disqualification, the Cork second Accessory, trained by Pat Flynn and ridden by Kevin Manning, was promoted to first place.
Eugene O'Sullivan was also hit with a €1,000 fine after his Carnet De Stage tested positive for triamcinolone acetonide (TCA) following his win in a Downpatrick handicap chase last October.
O'Sullivan could not offer any explanation for the finding, some 42 days after administration of TCA at Fethard Equine Hospital on August 26, 2021, for which a veterinary record was provided.
However, his medicines' register was found to not be adequately completed with several of the medications documented in Fethard's records missing.
On the sanction, the committee did not have sufficient evidence either to determine a probable cause for the adverse finding, or to find that O'Sullivan had taken reasonable precautions to avoid that adverse finding. An additional €250 fine was imposed for the incorrect register.
The runner-up Earths Furies, who is also trained by O'Sullivan, was awarded the Downpatrick race.
The third breach involved trainer Johnny Berry, who was fined €2,500 following the disqualification of his gelding Focus Point in a Turtulla point-to-point last November. Focus Point tested positive for flufenamic acid, a non-steroidal anti-inflammatory that is not licensed for use in horses but is available in both oral and topical form for humans.
Berry explained that he got the vet to look at Focus Point after he schooled over fences four days before his Turtulla win. After the vet said no action was required, Berry suggested using Etoflam and the vet said he could apply some sparingly that day.
However, he subsequently said he administered it on the Thursday and Friday prior to the horse running that Sunday and admitted he had initially given the wrong days when speaking to Hillyer.
On top of the €2,500 fine and disqualification – which saw Masked Crusader promoted to first spot – Berry was also fined €250 for not keeping an accurate medicines' register.
---
Read these next:
Downpatrick chaos as more than half of 15-runner field crash out at first hurdle
Tony Mullins fears many small trainers may be forced out by 'irreparable divide'
---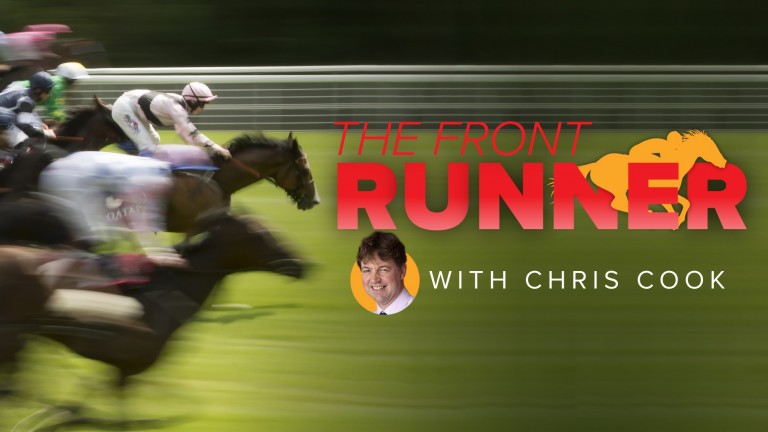 The Front Runner is our latest email newsletter available exclusively to Members' Club Ultimate subscribers. Chris Cook, a four-time Racing Reporter of the Year award winner, provides his take on the day's biggest stories and tips for the upcoming racing every morning from Monday to Friday. Not a Members' Club Ultimate subscriber? Click here to join today and also receive our Ultimate Daily emails plus our full range of fantastic website and newspaper content
---
Following a call with Murphy, Hillyer obtained the prescription, which was for another horse in his yard, Hot Sauce