Jockey in Ireland tests positive for Covid-19 in pre-Cheltenham Festival check
A Cheltenham Festival-bound jockey in Ireland has tested positive for Covid-19 but will have served his required self-isolation period in time to ride at next week's meeting, provided he tests negative before travelling to the UK.
A single rider among the more than 30 sampled in the second round of pre-Cheltenham testing returned a positive result for the virus, but the individual has no racing-related contacts, the Irish Horseracing Regulatory Board stated.
The jockey does not wish to be named and the regulator did not provide any details about his identity.
An IHRB spokesperson said: "In preparation for the Cheltenham Festival, the IHRB has conducted a series of Covid-19 testing and one rider out of over 30 riders tested has returned a positive test at the second round of testing.
"The rider is self-isolating and is asymptomatic. He has no close contacts related to racing and will have completed the ten days self-isolation in time to take up his rides at Cheltenham. No other rider has tested positive at this stage."
All riders were tested on Saturday, February 27 for the first round of sampling and returned negative results for coronavirus.
Jockeys have been able to compete in top-level races abroad under strict testing protocols since September, taking advantage of the quarantine exemption of elite sportspeople in Ireland.
Riders from Britain and Ireland will stay in separate changing rooms at the festival, while stable staff travelling with Irish-trained runners to the meeting have also been undergoing tests beforehand and are set to remain on site at the racecourse in an all-Irish zone.
Travel protocols for such individuals require a negative test within 72 hours of departure for the UK and again before returning to Ireland, followed by quarantine once home, which can be ended after five days if testing negative again.
Read more on the 2021 Cheltenham Festival . . .
Champion Hurdle third Darver Star 50-50 to return to Cheltenham next week
Ten things we'll miss at the Cheltenham Festival (and ten we won't)
Fergal O'Brien hoping for festival first with 'best chance' Imperial Alcazar
Virtual Cheltenham Festival preview nights: full list of events you can watch
Five strong form lines that could have an impact on the Cheltenham Festival
---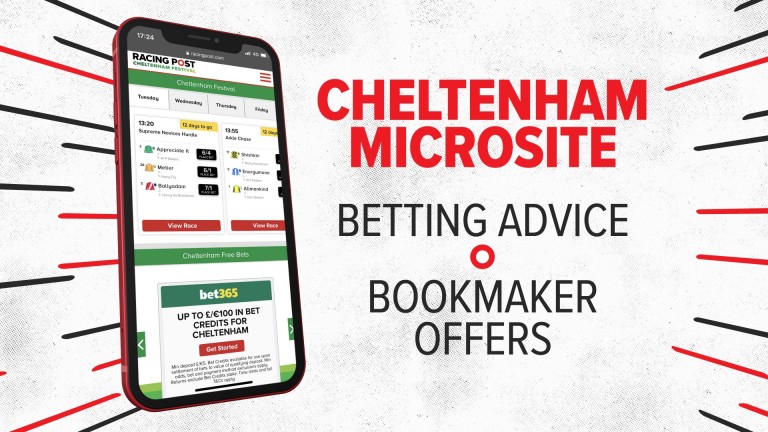 Get clued up with the latest Cheltenham Festival tips and odds with our free microsite. The best Cheltenham betting advice and exclusive free betting offers all in one place.
---
He has no close contacts related to racing and will have completed the ten days self isolation in time to take up his rides at Cheltenham