'It was an enormous betting race' - bookie reacts to big Clarence House clash
Saturday's epic clash between Shishkin and Energumene has been hailed as the biggest betting race of the jumps season "by a country mile" by one bookmaker.
Ben Keith, of Star Sports, reported huge sums were staked on the Clarence House Chase, in which 5-6 favourite Shishkin rallied splendidly to pip his main rival who went off at 5-4.
"It was an enormous betting race," he said. "It was a million miles bigger than anything else this jumps season, the biggest by a country mile.
"The jumps has become so poor, all this rattling on about Cheltenham has got so tiresome for everybody. Credit to both parties who said 'we'll have a go.'"
Despite being able to lay both horses, each ended up a loser with Star Sports thanks to money running on from Shishkin's stablemate Jonbon, a 2-5 winner at Haydock earlier on Saturday.
"We took a bet of £360,000 on Energumene at 6-4 and the biggest bet on the favourite was an individual £140,000 double on Shishkin and Jonbon," Keith said. "These people are out there.
"When it's a very high profile race, a lot of people say 'this is one to watch' but people of extreme wealth, when they get going in the afternoon and one is losing they will have a few hundred grand on the next one at 1-3.
"But as a race for interest and bet numbers it was huge, and it was a good bookmaking race as you were able to get both in."
Saturday's race also proved a big hit with television viewers as ITV4's afternoon coverage attracted an average audience of 525,000, representing a share of 7.1 per cent, with a peak of 834,000 for the Clarence House.
That was a bigger peak audience than last year, when lockdown meant there were more potential viewers.
It comfortably topped the same day in 2020, which had an average of 492,000, a share of 6.1 per cent and a peak of 680,000. And it was a notable reach for ITV4, which tends to average around 400,000 for racing.
---
Betway Queen Mother Champion Chase card and betting
---
Shishkin and Energumene are set to take each on again in the Betway Queen Mother Champion Chase in March and Cheltenham hopes their rematch will boost the crowd for the second day of the festival.
Ian Renton, Jockey Club regional director for Cheltenham and the south-west, said: "Wednesday traditionally is the lowest attended day and when you see something like that and look forward to what is probably Britain's greatest chance of winning one of the championship races on our soil, one would love to think that a few people would be persuaded to come and see the rematch.
"It was a magnificent race yesterday. It was brilliant to see a performance like that and competition like that at this time of year, two great horses taking each other on, and it really whets the appetite for March 16."
Shishkin is a best-priced 8-11 favourite for the Champion Chase, with Energumene available at 3-1.
---
Read more on a sensational Clarence House Chase:
Shishkin v Energumene round two could be 'even more exciting' - Henderson
'One of the best I've ever been in' - stunning Shishkin beats Energumene in epic
'I can't stop crying' - how social media reacted to an incredible Clarence House
Clarence House analysis: start was crucial in giving us the contest we craved
What does the Shishkin v Energumene thriller mean for their Cheltenham chances?
Racing Post Ratings: How high is he? Shishkin the best since Altior as he ascends two-mile ladder (Members' Club)
Brough Scott: 'I don't think there's been anything better, and I felt lucky to be there' (Members' Club)
Lee Mottershead: This was a clash of herculean proportions, now let's hope for many more (Members' Club)
---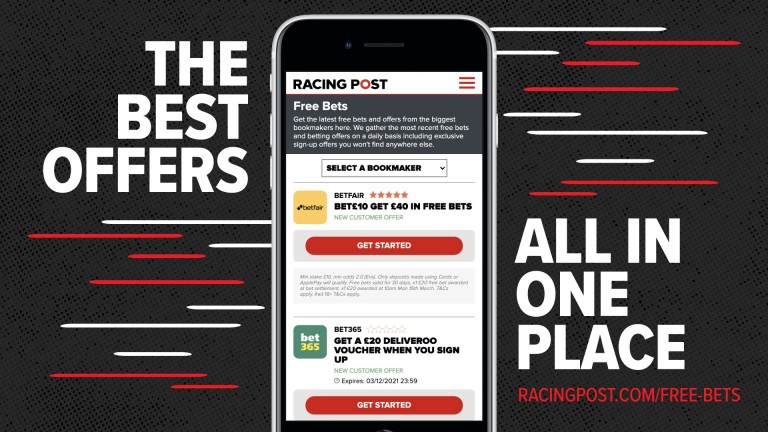 For all our exclusive free bet offers and must-have daily promotions click the free bets button or go to racingpost.com/freebets
---
The jumps has become so poor, all this rattling on about Cheltenham has got so tiresome. Credit to both parties who said 'we'll have a go'