Introducing our final nominees for the Betting Shop Champions Awards
Earlier this year the Racing Post and SIS launched one-off awards to celebrate the work of betting shop staff in Britain and Ireland during the Covid-19 pandemic.
Nominations were invited from retail employees, and the eight winners of the Betting Shop Champions Awards will be revealed on Monday. They will be honoured at a virtual ceremony on November 17.
Here we find out more about the final nominees and why they were put forward by their colleagues:
Emma Agnew
Megabet, Consett
Why she was nominated Emma stepped up to run our shop after our long-standing manager left suddenly. She has encouraged us to keep up with track and trace, even when it became repetitive. She has sat alone working in sometimes freezing, snowy conditions while home schooling her two children.
Aundrea Augstine
Paddy Power, Hounslow
Why she was nominated Aundrea has gone over and above her role to help Paddy Power and the industry make gambling more fun and safe by representing the company at local council meetings. She has always received glowing feedback, not only from her colleagues, but also from customers in all the various marketplaces she has worked in.
Claire Barnes
Coral, Stockport
Why she was nominated Claire is very clear with her customers, she treats them like members of her family and shows fantastic care to all of them. She gets to know so many details from them without seeming to put in much effort to have people open up. Claire is someone who her customers know listens.
Nuala Bracken
Ladbrokes, Belfast
Why she was nominated Nuala has shown how adaptable and resilient she can be to the needs of her customers, colleagues and the business. She goes out of her way for everyone, she gets to know her customers so well and builds strong relationships from knowing their betting needs to how things are in their personal life.
Brian Connell
Ladbrokes, Tuam
Why he was nominated Brian's enthusiasm and excitement around big racing and sporting events is palpable, but he can also make a regular day feel special for any customer due to his excellent service and the 'family feel' in his shops. He has continued to remain positive about the business during the challenges Covid has presented.
Richard Darbyshire
Ladbrokes, Exeter
Why he was nominated Richard is a real character and wears his heart on his sleeve. Fortunately that is a great thing because what Richard has to offer his shops and his customers is invaluable. Good, bad or indifferent, Richard will share his views. Most impressive, though, is his communication within his own team. Running three shops is by no means an easy task but he does this seamlessly.
Angela Dinham
Star Sports, London
Why she was nominated I think Angie deserves to win this award due to her unrelenting pursuit of customer satisfaction. Angie shies away from any praise and says coming from a big family and having an inspirational mother made her this way.
George Furmage
Ladbrokes, Stenhousemuir
Why he was nominated George has worked in the industry for more than 31 years. He has been the focal point of Alloa for 27 years. George's experience in his current area is second to none and he is the first to offer advice to any staff member or customer. He knows everyone in the local area and is something of a legend in the town.
Dale Harper
Paddy Power, Birmingham
Why he was nominated During the pandemic Dale kept in touch with all the regulars by telephone, especially the older generation, and he would call and send texts to see if they were all okay. He also asked the more vulnerable customers if they needed any shopping fetching. He will go out of his way for the customers and make sure they're all looked after.
Donna Harte
BoyleSports, Athlone
Why she was nominated Donna is hard-working and customer- service driven. Her shop standards are of the highest level and she always goes over and beyond to help her customers. Her shop in Athlone has an excellent team spirit and that has been developed by Donna, who leads by example.
Stephen Harrison
William Hill, Middlesbrough
Why he was nominated Steve has become a Covid warrior in the shops and in the Middlesbrough area, keeping staff, customers, loved ones and the public safe and informed at every opportunity, be it in shop or during his volunteering at the Covid Centre in central Middlesbrough. Steve implemented staggered shop rotas to ensure the staff had minimal contact and remained safe throughout these uncertain times.
Keith Harvey
BoyleSports, Portstewart
Why he was nominated As shop manager, Keith has seen our business grow and evolve. His approach has been to take on board the many challenges we have faced with an open and forward-thinking approach to these, which have been imposed by the introduction of legislation.
Kevin Hawkes
William Hill, Worthing
Why he was nominated Outside of work Kevin has been a great support to elderly relatives and their neighbours during the pandemic and continues to do so, each week getting the shopping for three households. At work, Kevin has been a great support to the cluster and wider area, working shifts at racecourses and once even covering a shop 50 miles away from home.
Ruth Jones
Coral, Caernarfon
Why she was nominated Ruth ensures that customers feel safe in the environment. She cleans emphatically to put customers at ease, she is out in the shop talking to them and managing the flow so people don't feel their personal space is being breached. She listens to their concerns and does everything she can to make customers and colleagues feel comfortable and safe in the environment.
Gina Lake
Star Sports, Woodley
Why she was nominated Raised and still living in Woodley, Gina knows a good majority of our customers on a personal level as well as professionally. We are a community shop, providing our local area with a comfortable, friendly place to meet and socialise with our staff and each other.
Leeanne Maillie and Emily Evans
Jenningsbet, Folkestone & Deal
Why they were nominated This is a joint nomination as these two ladies together decided to do something special for their customers. The idea of a raceday was discussed after returning from the first lockdown, but was put on hold due to no crowds being allowed. Eventually the day was a huge success, the customers loved it and everyone had a great day. They take pride in their shops and make sure they deliver the best service for their customers.
Ranga Perera
Coral, London
Why she was nominated Ranga is experienced, has presence, and is open and honest. He tells a good story, knows the business and is an advocate for the 'shop of the future' concept – technology and the benefits it can bring. He has a very strong team.
Lynn Phelan
Coral, London
Why she was nominated Lynn takes her role seriously and wants the best for her team and customers at all times. She has had to make some tough decisions and had to create good turnover so that she gets the team that she deserves to deliver consistent performance. Lynn is committed, dedicated and self-aware.
Raymond Robbins
Betfred, Gillingham
Why he was nominated All the way through Raymond kept a smile on our customers' faces after the reopening with all the restrictions in place. He was very good at controlling the 15-minute visits and ensured all customers were informed of the rules while making it safe, fun and welcoming.
Benjamin Shaldon
William Hill, Exeter
Why he was nominated Throughout the challenges that Covid presented Ben remained positive and pragmatic. He helped his shop team and customers navigate the various restrictions that were in place in our shops and his shop continues to be a safe and welcoming environment.
Gordon Sinclair
Ladbrokes, Glasgow
Why he was nominated Gordy is a long-serving manager with a wicked sense of humour who would do anything to help anyone and would never see anyone stuck. He is self-deprecating, unassuming and has never been one to covet the limelight. Always positive, he keeps everyone going on the area's management chat with his witty repartee winding everyone up.
Darren Thompson
Coral, Newbury
Why he was nominated Darren is the most passionate and dedicated manager within my area and nothing is ever too much trouble. He is more than happy to take on added responsibility and likes to be involved in the area as much as possible. To put it mildly, Darren loves the industry and is a pleasure to have as a shop manager.
Jason Thorpe
Paddy Power, Mansfield
Why he was nominated Jason has an unbelievable passion for racing and the wider industry. He has an infectious personality and builds customer experiences and teams wherever he goes. If anyone was to be an ambassador for both a business and industry then I truly believe it would be Jason.
Luke Timmins
Betfred, Birmingham
Why he was nominated The last 18 months had a huge effect on the shop and we did get quiet again, but throughout Luke was pushing all the staff to rally together and work hard in the safest ways we could. We've been able to keep customers and gain new ones. Luke goes above and beyond for his staff, too, as everyone's wellbeing and family lives come first.
Claire Tranter
Ladbrokes, Leeds
Why she was nominated If you could replicate Claire in every betting shop we have we wouldn't go far wrong! She loves the industry as a whole and is passionate about doing what she can to maintain this industry on our high street, while doing the best she can for her area, her team and her customers.
---
Where to next?
Entain eyes number one spot in the US as markets wait for news on DraftKings bid
SIS looks to expand in the United States (Members' Club)
---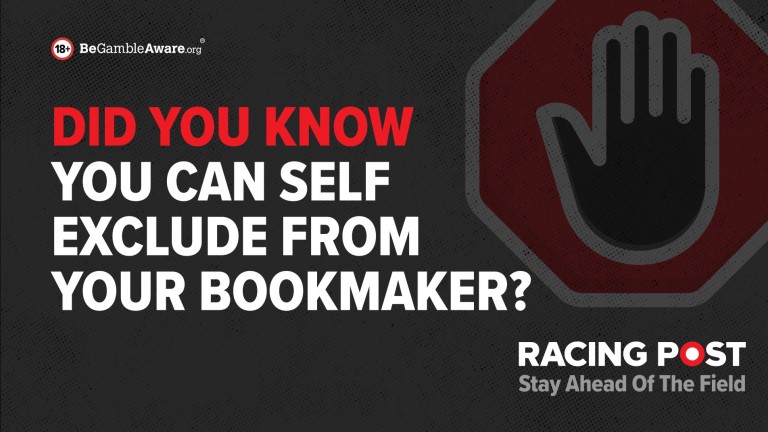 If you are worried about your gambling make sure you check out our dedicated Safer Gambling page here for lots of useful information. Racing Post is a member of RAIG (Responsible Affiliates In Gambling) and takes seriously its commitment to Safer Gambling and encourages people to stay within their limits and stay in control.
---
On Thursday the eight winners of the Betting Shop Champions Awards will be revealed