Trainer laments 'unfair' Covid-19 fine for bringing children to the racecourse
Trainer Matt Brown says it was "unfair" to fine him for bringing his young children to Cranbourne racetrack on Sunday saying Covid restrictions, lack of child care options and "work life balance" left him no other choice.
Brown was fined $400 by raceday stewards for bringing his six- and five-year-old children to the track as he saddled up four-year-old mare Bonee in race four.
According to the stewards' report: "Brown was fined $400 for breaching the Racing Victoria Covid-19 protocols in that he had additional people with him on-course."
Current restrictions on racecourses, which have allowed racing to continue during the pandemic, mean only raceday participants are allowed on-course.
But Brown said he runs the small stable with his fiancee Luana and that he aims to give his staff Sunday's off due to their large workloads. He said he was also disappointed with the reaction from stewards.
"[Luana] and I both work together and obviously with lockdown the kids haven't been at school, they've had care for six days in a row and Sunday isn't an easy day to find help," he told Racing.com.
"There was no babysitter available and we couldn't drop them anywhere as you are not allowed to go into other people's home.
"We're giving staff Sunday off. Myself and my partner do every afternoon and Sunday afternoon, managing staff and juggling the workload is difficult and the whole thing is disappointing. Cranbourne was close to home and we had no other choice."
'Did you want me to leave them in the car?'
Brown said he had worked, like other trainers, to uphold the strict protocols at race tracks but was disappointed with the reactions of stewards.
"We had no choice really to just go off to the races, and I could see them [stewards] eyeing me off," he said.
"Sure enough they weren't happy but I was more put out by them putting in the stewards' report about bringing additional patrons, there's nothing about them being my young kids.
"I explained the situation and said what do you want me to do with them, which they said, sort it out basically, that was their comments.
"I just said, 'did you want me to leave them in car or home alone?', and they just said we didn't say that.
"What annoys me the most is that we're all in struggling times, the kids are five and six, and the stewards' report makes it sound like I've done something far worse.
"It's hard enough to find time to spend with the kids at the moment."
Brown said he had received numerous messages of support from other trainers who are struggling finding care for their kids during Melbourne's lockdowns.
"Quite a fair few other trainers say they're having the same problem, it's hard at the moment," he said.
---
Read more:
Love set for shock Juddmonte International run after St Mark's Basilica setback
What's on this week: four brilliant days at York headlined by Group 1 stars
Eight experts pick out their dark horses to follow at York this week
'His class got him through' – Palace Pier edges out Poetic Flare in thriller
Should Palace Pier step up in trip or stay at a mile? Our experts have their say
---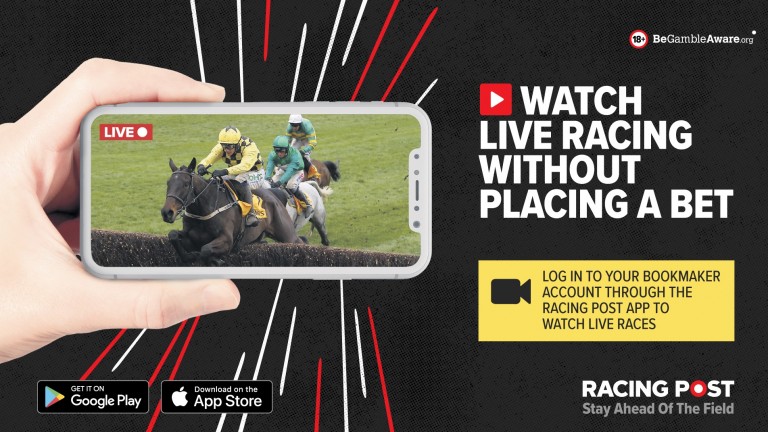 Watch live races through the Racing Post. Log in to your bookmaker account and look on the racecards for eligible races. Click the red 'Watch live now' icon and they're off! Find out how here
---
We had no choice really to just go off to the races, and I could see them [stewards] eyeing me off