Sweden bans use of whip for encouragement from new season in April
Use of the whip for encouragement has been outlawed in Sweden from the start of the season in April, with officials stating that "whip use in horseracing simply does not belong in 2022".
The decision by Svensk Galopp means use of the whip is forbidden except for safety reasons.
Helena Gartner, project manager in the Scandinavian Racing Regulations Committee, said: "The use of the whip in Sweden has been discussed for years. The regulations have changed gradually and the foam-padded sticks were introduced some years ago, but now it is time to ban the use of the whip completely. Whip use in horseracing simply does not belong in 2022."
Tight rules around the use of the whip were already in place in Sweden, with it being banned in two-year-old and jumps races, while jockeys were limited to three strikes for encouragement in other races.
Racing takes place at three courses in the country, with the Stockholm Cup raceday held at Bro Park, near Stockholm, in September, the premier fixture of the season.
On its website, Svensk Galopp outlines how the racing industry in Sweden "prides itself on its strict animal welfare rules".
Use of the whip in Britain is undergoing a consultation, as had been recommended by the Horse Welfare Board (HWB) in its five-year strategic plan for the sport released before the coronavirus pandemic in 2020.
The HWB noted in its report that the whip had "a totemic significance in racing" and that the sport in Britain "must signal a proactive, positive direction of travel in relation to the whip, taking steps to eliminate misuse and leading any discussions around the future removal of the whip for encouragement".
The HWB added that increasing penalties around the use of the whip was its "clear, minimum recommendation" with the BHA establishing a whip consultation steering group, which includes the likes of John Gosden and Tom Scudamore, to assess responses provided by the consultation before proposing recommendations to the BHA board.
The report and findings will be published in May, according to a timeline released by the BHA on Thursday, with any changes around the whip coming into force in the autumn.
---
Read this next:
Covid-19 delays push possibility of new whip rules back to autumn
---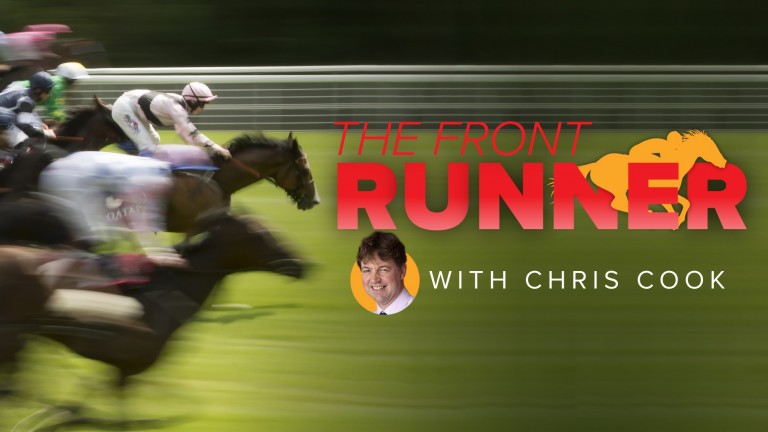 The Front Runner is our latest email newsletter available exclusively to Members' Club Ultimate subscribers. Chris Cook, a four-time Racing Reporter of the Year award winner, provides his take on the day's biggest stories and tips for the upcoming racing every morning from Monday to Friday
---
The use of the whip in Sweden has been discussed for years