$150,000 broodmare might actually be male according to extraordinary lawsuit
A New York-bred stakes winner who sold for $150,000 at Keeneland as a broodmare prospect is actually a male, according to a lawsuit pending in Lexington, Kentucky.
Kept True went through the Keeneland January 2021 Horses of All Ages Sale, where she was purchased as a five-year-old broodmare prospect by Michelle and Albert Crawford's Crawford Farms near Lexington.
Over the course of the previous 27 months, Kept True compiled a record of five wins, two seconds, and two thirds from 14 starts and earnings of $323,659 running against females at Aqueduct, Belmont Park, and Saratoga.
Crawford Farms took possession of Kept True without having the horse examined by its own vet, only to apparently find later, via a series of examinations and tests, that Kept True is a mare in outward appearance only.
According to the complaint filed by Crawford's attorney, Kept True was examined by Crawford's Dr Jeremy Whitman, who reported "obvious abnormalities in the horse's reproductive organs", primarily that the horse had no ovaries.
A test report from Texas A&M University revealed a genetic condition that gives Kept True the "appearance of a female horse, but the chromosomes of a male horse".
Owner-breeder Jeff Treadway raced Kept True (as Treadway Racing Stables) and secured Hidden Brook as consignor for the January Sale. According to Crawford's lawsuit, Hidden Brook, as agent for Treadway, engaged Hagyard Equine Medical Institute to issue a certificate of reproductive status as to whether Kept True was pregnant, or if not pregnant, suitable for mating. Such a certificate is required by Keeneland for horses offered as broodmare prospects.
Dr Karen Wolfsdorf signed off on the certificate, which was submitted to Keeneland's record repository, and according to Crawford, Kept True was bought in reliance upon the same.
Vets at Cornell University Hospital for Animals confirmed Dr Whitman's findings and reported that testing demonstrates Kept True has XY (male) chromosomes and that the horse is unsound for breeding.
The lawsuit arose, according to the complaint, after Crawford contacted Treadway, Hidden Brook and Wolfsdorf asking for cancellation of the sale and reimbursement of the expenses of Kept True's care, and they refused.
The suit named as defendants all the parties involved in the sale, some of whom are involved in various defences and cross-claims. Crawford has been unable to annul the sale.
The connections of the fillies and mares beaten in New York by a horse with male chromosomes and no female reproductive organs will seemingly have no recourse for the prize-money, with a rule limiting the receipt of objections not based on fraud or wilful misstatement to 48 hours.
---
Read these next:
Early Voting justifies Kentucky Derby decision to land the Preakness Stakes
Watch: white filly Sodashi leaves crowd in raptures with Victoria Mile win
Breeders' Cup winner Yibir beaten again as Highland Chief shocks in Man o'War
---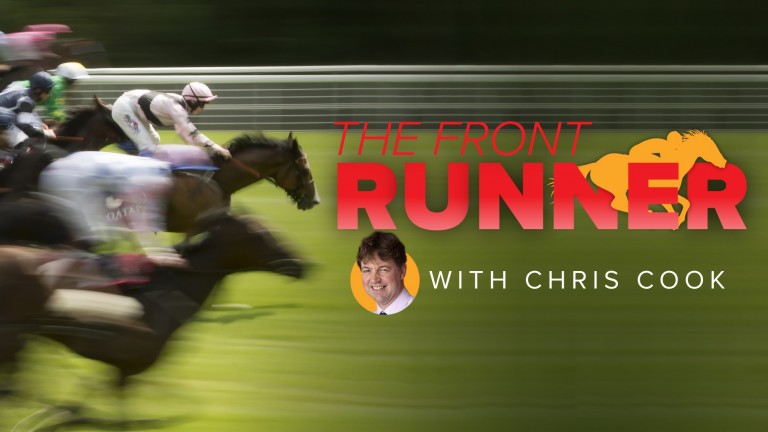 The Front Runner is our latest email newsletter available exclusively to Members' Club Ultimate subscribers. Chris Cook, a four-time Racing Reporter of the Year award winner, provides his take on the day's biggest stories and tips for the upcoming racing every morning from Monday to Friday
---
Crawford Farms took possession of Kept True without having the horse examined by its own vet