New Melbourne Cup safety changes come in for criticism from European trainers
European trainers have expressed deep frustration at safety changes made to the Lexus Melbourne Cup, which they believe will "lessen" the race by making it "nigh-on impossible" for international horses to compete in the contest.
Trainers Charlie Fellowes, Hughie Morrison and Joseph O'Brien all supported the review into international participation in the race following the high-profile death of 2019 Derby winner Anthony Van Dyck last year, but added it could adversely impact on the number of horses trained outside Australia competing at Flemington.
Stringent new pre- and post-travel veterinary checks are to be imposed on international runners by Racing Victoria and the Victoria Racing Club, along with a limit on numbers at the Werribee quarantine facility to 24 horses and no more than one run for any international horse in Australia prior to competing in the Melbourne Cup.
Fellowes, who has saddled Prince Of Arran to be placed in the last three Melbourne Cups, said he understood the pressure to make changes but felt officials had gone too far.
"I accept wholeheartedly they needed to make changes and my feelings, which I've made clear, is they've taken it way too far and they make it nigh-on impossible for us to come down, which is unbelievably sad because it's a wonderful race," he told racing.com.
"When I read the comments of my old boss [five-time Melbourne Cup-winning trainer] Lee Freedman recently that Europeans winning the race had ruined it I just don't understand that. I don't get how you could think competition is to the detriment of the race."
Morrison, who saddled Marmelo to finish second in 2018 before the horse was ruled out of running the following year by local vets, echoed Fellowes's comments and added that Australian buyers would simply seek to purchase and transfer horses rather than leave them in Britain.
"We've loved going to Australia and I think it's an essential part of sport for it to be global and competitive and these steps will lessen the race as they will lead to fewer international runners," he said.
"I would want anything to be done for the better welfare of horses and for the good image of racing and I felt awful in the pit of my stomach when I saw what happened to Anthony Van Dyck, not only for the horse but for what the implications would be.
"I think what you'll end up seeing is fewer international names on the racecard rather than fewer international horses in general. They're still going to want to come and buy our horses because of what they have achieved in the race."
The review was also backed by O'Brien, who saddled Twilight Payment to win last year and Rekindling in 2017, albeit he added that he would need to see how the changes would impact on his ability to run horses in the Melbourne Cup.
"I fully support the review and anything that minimises the risk of injury to any horse," O'Brien said. "Now we will see what impact the recommendations have on us competing in Australia."
The death of Anthony Van Dyck was the "key driver" for change, according to RV chairman Brian Kruger, who said a "combination of changes" was deemed most likely to reduce injury.
He added the report concluded that had mandatory diagnostic screening of horses been in place last year it may have been able to identify Anthony Van Dyck as an individual at increased risk of injury, with a private veterinary assessment on his arrival in Australia diagnosing proximal suspensory desmitis (PSD) following a routine nerve block inspection.
While stating the fatal fracture was not related to the PSD diagnosis, Kruger said: "The report found that while current vet processes were followed, had mandatory precautionary diagnostic imaging been in place it may have identified the potential for Anthony Van Dyck to incur a more serious racing injury.
"That finding is one of the key drivers behind the new safety measures being announced."
Key changes to the 2021 Melbourne Cup
Horses must undergo full body scans at the expense of their connections two to six weeks prior to entering quarantine. Those who have had a previous major fracture or orthopaedic surgery will be excluded from travelling

An RV-appointed vet will conduct a pre-travel examination in quarantine within a week of travelling to Australia to ensure the ongoing suitability of horses to travel

Horses must also undergo a CT scan of their distal limbs prior to each start before being permitted to compete. Dedicated RV-appointed veterinary staff will provide and/or oversee veterinary clinical services instead of private vets

The number of international horses permitted to enter Werribee will be capped at 24 – down from an uncapped peak of 42 in 2018. Modifications will take place to the training tracks

International horses who travel via Werribee will be permitted to have a maximum of one start prior to the Melbourne Cup
---
Read more:
Eight-year ban for jockey who placed bets and competed under false name
Cazoo adds St Leger to sponsorship portfolio on back of Derby and Oaks deal
Lester Piggott and Frankel the first racing greats inducted into Hall of Fame
---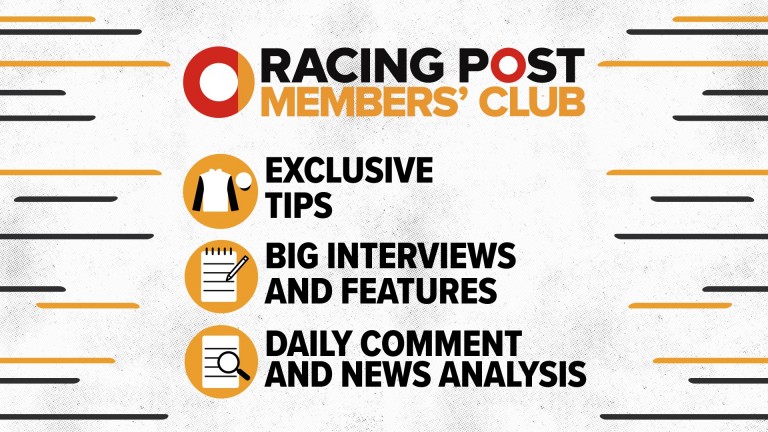 Join Members' Club Ultimate and read tipping from the likes of Pricewise and Paul Kealy, all the big interviews and features, daily comment and news analysis – plus our Ultimate Daily newsletter. Click here to sign up.
---
I accept wholeheartedly they needed to make changes and my feelings, which I've made clear, is they've taken it way too far