Lord Glitters sparkles in Bahrain Trophy for David O'Meara and Jason Watson
Friday: Sakhir
When entering Sakhir racecourse it almost feels like you are entering a scene from Star Wars, with deserts, rolling dunes and grand buildings on either side of the track. A fitting match to the other-worldly setting was an out-of-this-world performance from the legendary Lord Glitters as he claimed the £500,000 Group 3 Bahrain International Trophy.
The gallant grey was returning for Bahrain's marquee race after finishing fifth last year, and at the grand old age of eight produced a trademark burst from last to first for an ecstatic David O'Meara in front of a packed grandstand of locals.
Despite getting slightly worked up as Bahrain's royal band serenaded the runners into the paddock, it didn't take long for Jason Watson, taking the ride for the first time, to settle the 2019 Queen Anne winner in his customary position at the back of the field.
A strong pace set by Pogo suited the duo perfectly as they struck with an exhilarating late run to pip top-class Godolphin duo Barney Roy and Magny Cours, with the Richard Fahey-trained Fev Rover fourth.
O'Meara, who missed last year's race after contracting coronavirus, said: "It means the world because he's not a young horse and every big race we turn up in and run well in is a bonus. I've had a lot of good horses in the past and a lot of them are on the decline by the time they're rising nine, so we're under no illusions that he's probably got a short window left in his career.
"We finished fifth last year and felt we had some unfinished business. I can't imagine he will come back at nearly ten and try to win again – surely there will be a time when the old legs start to give way – but not yet.
"The enthusiasm is still there, the ability is still there and for me he was overlooked coming into this race. We're often guilty of looking at him through rose-tinted glasses but I still felt with my neutral head on that I could write off his last two runs and his ability was there."
For Watson, it was the perfect way to bounce back from a tough year and fitting that the win should come for O'Meara, who has been his biggest supporter since the jockey split from Roger Charlton in July.
"It's a really big deal to me," said Watson. "I had a rocky year at home personally and in my job, which has been tough to deal with, so I'm delighted.
"I came out here with a lot of nerves and I wouldn't call myself a nervous jockey. Lord Glitters is a true champion of the yard and in David's eyes he's a world-class horse and he's proved that plenty of times. It's an honour really."
O'Meara added: "Danny is our main man but with his commitments we needed a good guy in there to pick up the slack. Even before the Charlton split came I was chatting to Jason's agent wondering why he wasn't getting as many rides as he should. It teed up great and fair play to Jason – first time on him, he's only 21 and he's given him a hell of a ride."
For a moment approaching the line, it looked like Barney Roy was going to continue Charlie Appleby's world domination, but the trainer was nonetheless pleased with the run of the four-time Group 1 winner.
---
Bahrain International Trophy full result
---
Appleby said: "I'm delighted with Barney Roy. We came to win the race and thought we had done but with Lord Glitters in there it's never over until they hit the line."
O'Meara confirmed a return to Dubai is on the cards next for Lord Glitters, although an intriguing seed was planted in a post-race encounter with Saudi Cup organiser Prince Bandar, who extended an invitation for Lord Glitters to take part in the Neom Turf Cup on Saudi Cup day in February.
---
Read this next:
'I'm all for it' – Kim Bailey approached to appear in new Netflix series
---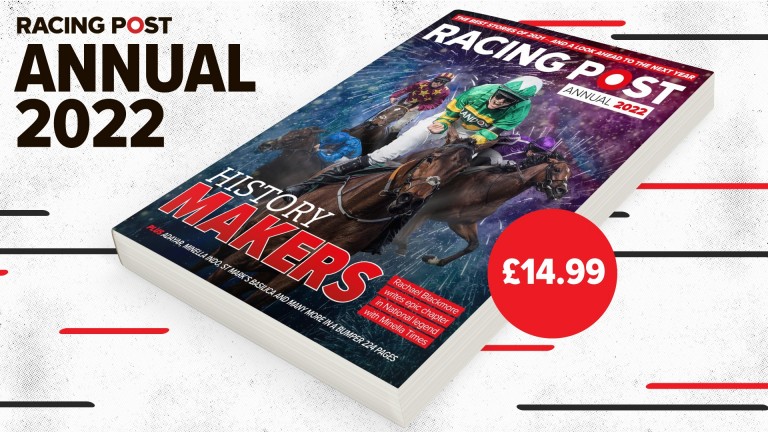 The Racing Post Annual 2022 is here! Look back on a star-studded year in this fabulous 224-page book packed with the best stories and pictures. The perfect gift at £14.99. Order from racingpost.com/shop or call 01933 304858 now!
---
It means the world because he's not a young horse and every big race we turn up in and run well in is a bonus