Leading jockey Pierre-Charles Boudot indicted for rape of female work-rider
Leading French jockey Pierre-Charles Boudot has been indicted for rape and has also been named as a person of interest in the case of an unnamed defendant accused of witness intimidation.
The state prosecutor for Senlis, north of Paris, released details of the charges after Boudot had spent two days being interrogated by police in Chantilly. The case concerns allegations made by a female work-rider following a party at Cagnes-sur-Mer on the night of February 17.
Weighing room colleague Pierre Bazire has been indicted on the charge of not reporting a crime and is also named as a witness in the case of intimidation.
Boudot and Bazire were named in media reports after they were taken into custody on Monday, after which the prosecutor's office confirmed the identity of the two jockeys.
In a statement the prosecutor, Jean-Baptiste Bladier, gave details of the alleged incident.
"On February 19 a young female work-rider reported to police in Cagnes-sur-Mer evidence that suggested she had been raped during the night of February 17 and 18 by a jockey whose identity was subsequently revealed by the press to be Pierre-Charles Boudot.
"The case was passed by the court in Grasse to that of Senlis on account of the usual residence of both accused and plaintive, and an inquiry into the rape allegation was launched by the gendarmerie in Chantilly.
"At the end of a very long series of interviews the investigating officers took Pierre-Charles Boudot and another jockey – identified in the press as Pierre Bazire – into custody on May 10.
"Today, May 12, the criminal court in Senlis opened a hearing. The magistrate instructor has made the following decisions: Pierre-Charles Boudot is indicted for rape and is also named as a witness to intimidation of a witness; Pierre Bazire is indicted for not reporting a crime and is named as a witness to intimidation of a witness.
"The judge has placed Pierre Bazire and Pierre-Charles Boudot under judicial control. At the request of the court Pierre-Charles Boudot may not appear in the Oise department and must give a deposit of €50,000 to the court."
The prosecutor reminded the media that indictment is not a sign of ultimate guilt and of the principle of innocence until proven otherwise.
Bladier also pointed out that the identity of the victim of a sexual crime must not be revealed in the press unless the plaintiff volunteers that information.
France Galop announced on Twitter on Wednesday evening that Boudot has been suspended for the next two days. He had been due to ride at Longchamp on Thursday when he was set to ride Prix de l'Arc De Triomphe second In Swoop in the Prix d'Hedouville (5.00). Olivier Peslier has been booked as his replacement.
---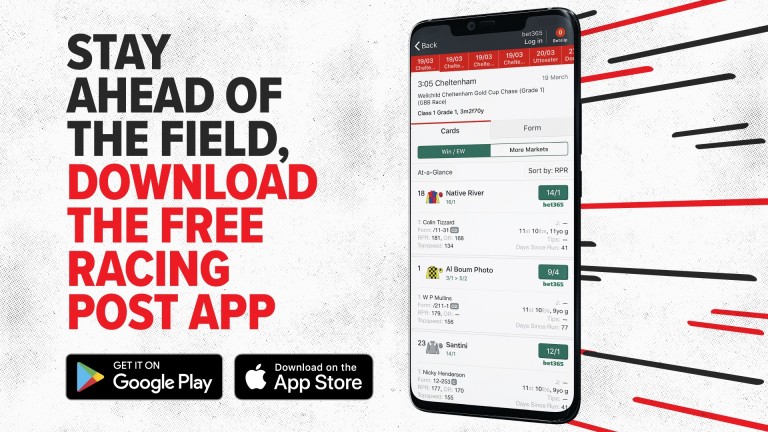 Download the free Racing Post app for cards, form, tips, in-app betting and to watch live races. Download for free at racingpost.com/mobile or search Racing Post app
---
At the request of the court Pierre-Charles Boudot may not appear in the Oise department and must give a deposit of ?50,000 to the court