'It's strictly a personal decision' - Peter Miller to take hiatus from training
Five-time Breeders' Cup-winning trainer Peter Miller is taking a hiatus and handing over the reins to his longtime assistant while playing down speculation about the move.
Ruben Alvarado will take over at the southern California stable, with Miller intending to spend more time with his family and focus on his own health.
The trainer has faced increased scrutiny recently, having been sanctioned three times for medication violations in California, two of them for phenylbutazone overages after workouts. According to California Horse Racing Board statistics, six Miller-trained horses have died in training or racing in the past year, five from musculoskeletal injuries.
Miller first struck at the Breeders' Cup with Stormy Liberal leading home stablemate Richard's Boy in the Turf Sprint at Del Mar in 2017. Roy H sealed a double that evening in the Sprint, with the pair following up in the same races at Churchill Downs the next year. He won the Turf Sprint for a third time with Belvoir Bay in 2019.
He had runners at the Breeders' Cup meeting at Del Mar this month without success.
Miller denied in a statement that his hiatus has been prompted by actions by or agreements with regulators or racecourses.
"I have been working virtually every day on the backstretch of a racetrack since the day after I graduated from high school in 1984," he said.
"Throughout my career I have derived great joy in the pursuit of my passion as a trainer. Managing a large stable is a 24-hour, 365-day-a-year endeavour. The effort to compete at the highest level of my profession has taken its toll on my family and my health and I believe this decision is best for me, my family, and our future.
"I know that there may be some speculation related to this decision. However, I want to make it very clear it is not a result of any regulatory action, secret agreement, or hidden agenda of any kind. This is strictly a personal decision.
"My extremely capable and long-time assistant Ruben Alvarado will be taking the reins and I will continue to act as an adviser/racing manager to my owners and my assistants, as well as staying involved as an owner myself.
"My love for horses lured me to the racetrack as a teenager and held me there for the next 38 years. I trust it will bring me back after this hiatus."
---
Read more . . .
Lord Glitters sparkles in Bahrain Trophy for Watson and O'Meara
Home advantage pays double for local man Peter Miller on Breeders' Cup night
---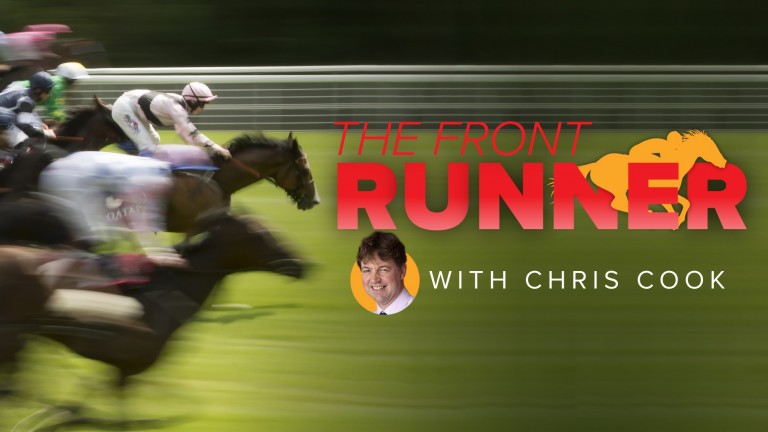 The Front Runner is our latest email newsletter available exclusively to Members' Club Ultimate subscribers. Chris Cook, a three-time Racing Reporter of the Year award winner, provides his take on the day's biggest stories and tips for the upcoming racing every morning from Monday to Friday
---
My love for horses lured me to the racetrack as a teenager and held me there for the next 38 years. I trust it will bring me back after this hiatus