'He's got no idea' - foal is born moments after earthquake strikes in Victoria
Delivering a foal can be stressful at the best of times, but the staff at Leneva Park Stud in Victoria had to negotiate the arrival of their new addition with the extra added pressure of an earthquake striking moments before the birth.
The colt foal, out of mare Duble Take by Group 2-winning juvenile Strasbourg, was delivered at the stud's breeding farm in Gooram minutes after a magnitude 5.9 earthquake struck the state in the early hours of Wednesday morning. The epicentre was in nearby Mansfield – just 45 miles away from Leneva Park and over 100 miles from Melbourne.
The stud's general manager Mick Sharkie told Racing.com: "I was on the road up here because we've got vetting today and it was all hectic. I've turned up and one of our team waved me down."
"You wouldn't expect her to foal in the day, so she was just in the 'ready to go in the next few days' paddock and standing there normally. Then the earthquake happened and he's wandered back around and she's lying on the ground having the foal."
The foal's birth took the stud's staff by so much shock that Duble Take had not entered the foaling yard for impending births and luckily, the naming process of the colt should not take up much time either following the dramatic event.
"You wouldn't think that would bring her on so whether it was coincidence or what, we got a horse born within minutes of an earthquake," Sharkie added. "He'll be getting an earthquake related name for sure.
"He's actually already cruising around the paddock like nothing happened, we're all talking about him and he's got no idea."
---
Read more on Australia:
Victoria Racing Club hopeful of crowds of up to 15,000 on Melbourne Cup day
Sonnyboyliston set to miss Melbourne Cup as Twilight Payment handed top weight
Fellowes warns controversial vet checks are deterring Melbourne Cup raiders (Members' Club)
---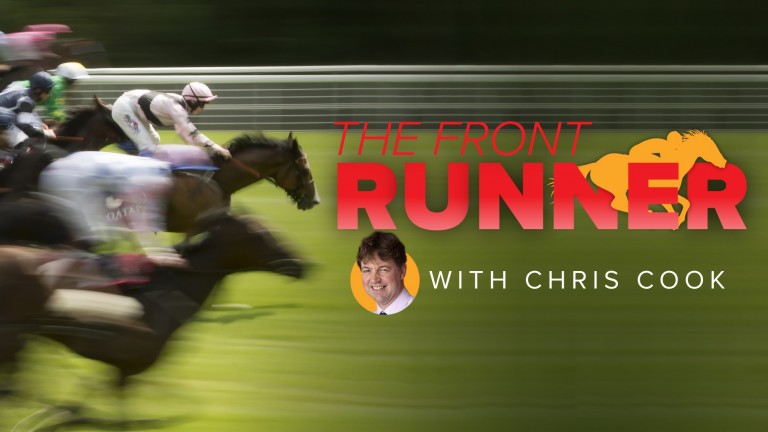 The Front Runner is our latest email newsletter available exclusively to Members' Club Ultimate subscribers. Chris Cook, a three-time Racing Reporter of the Year award winner, provides his take on the day's biggest stories and tips for the upcoming racing every morning from Monday to Friday
---
He's actually already cruising around the paddock like nothing happened