Andrea Marcialis banned until April 2025 for series of 'deliberate doping' acts
French stewards raise welfare concerns over repeated use of treatments
Andrea Marcialis faces the prospect of more than four years out of racing after France Galop stewards found against him in five separate disciplinary cases, ranging from serious medication violations to running a shadow training operation.
In what a disciplinary panel called "an act of deliberate doping", Marcialis was observed by another trainer carrying a syringe on the way into Saint-Cloud racecourse in August 2020.
Marcialis is already serving a six-month ban for his part in a plot to run several of the stable's horses under the name of another trainer based in the south of France under the supervision of his sister, Elisabetta.
But following a series of investigations separate to the initial inquiry, the 35-year-old now faces being banned from training or owning horses until April 2025.
The son of Milan-based trainer Antonio Marcialis, Andrea scored a maiden Group 1 success when Way To Paris won the Grand Prix de Saint-Cloud last June.
But his career now appears in ruins after four consecutive suspensions totalling three years and nine months were handed down in cases that France Galop stewards highlighted not just as contrary to the rules of racing but, in several instances, showed Marcialis to have acted against the wellbeing of his horses.
The first of the new bans concerns six horses who received injections without prior consultation from a vet and without prescription, after concerns were raised by the director of an equine clinic in Gouvieux, Fernando Canonici.
Marcialis contested Canonici's claims but following an investigation led by the France Galop veterinary service, the six horses were found to have received treatment "consistent with having received injections between 72 and 48 hours before racing".
Case two revolved around the administration of corticosteroids to four more horses, with receipts seized during an inspection of Marcialis's premises on October 1, 2020 indicating that the injections had again taken place within three days of them racing.
The inspection revealed a total of 26 receipts from a variety of different veterinary practices for quantities of Betnesol – a trade name for steroid medication betamethasone – and the non-steroidal anti-inflammatory drug meloxicam.
Among the four horses, Black Morning suffered an injury during a race at Saint-Cloud, two days after a vet had prescribed a Betnesol injection with the specific instruction not to run for a fortnight, although in evidence Marcialis claimed the lameness had resulted from the filly stumbling during the contest.
In handing down a 12-month suspension the stewards noted that "racehorses must not receive treatment in a recurrent or automatic manner".
In arguably the most shocking of the cases, Marcialis was reported to Saint-Cloud racecourse officials on August 31 after being observed in the car park by a fellow trainer carrying a 20ml syringe containing a clear liquid, which he reportedly then hid in his trousers.
His two runners were tested both before and after their races, with the colt Bosioh returning a positive for a banned substance in his pre-race urine sample, although the result was negative post-race.
While Marcialis blamed a "false positive" on hand gel used as part of anti-Covid measures, the stewards in the third case pointed to "the facts being sufficient to establish and constitute an act of deliberate doping on a racecourse".
In two further disciplinary cases, Marcialis was fined €4,000 for refusing to comply with a demand to have a horse tested at Lyon-Parilly last September, while he also received a nine-month ban for implementing a second shadow training operation, this time in conjunction with a Chantilly-based Russian licence holder, Igor Endaltsev.
Marcialis may appeal any or all of the cases.
---
Read more international news:
Record purchase Darain set for Grade 1 assignments after getting off the mark
USA: nine years in the making – British trainer Dan Blacker bags first Grade 1 success
USA: drugs supplier sentenced to 18 months in prison for 'exploiting racehorses'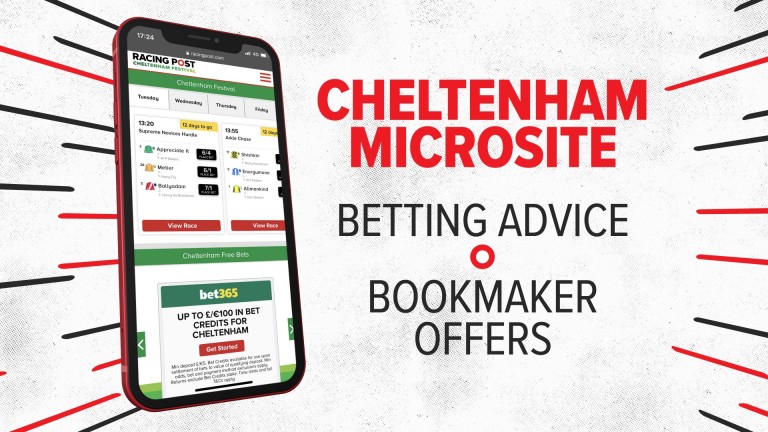 Get clued up with the latest Cheltenham Festival tips and odds with our free microsite. The best Cheltenham betting advice and exclusive free betting offers all in one place.
---
Marcialis was reported to Saint-Cloud racecourse officials after being observed in the car park by a fellow trainer carrying a 20ml syringe