'Who wants to be known as the most unlucky punter? It finished me off'
Throughout racing, you have always had the good, the bad and the ugly. However, on a few special occasions fans are graced with the downright wacky.
They may have slipped your mind, but they have not been erased from history and have brought us some of the funniest – and most dramatic – moments ever seen on the track.
In a new series by the Racing Post, we take a look back at some of the wackiest races ever run, this time remembering a remarkable finish at Taunton in 2009 where Topless cost some punters eyewatering sums of money with a moment of almost unfathomable late drama . . .
---
The horse
You would be hard pushed to find an unluckier horse than Topless. The grey mare was not always the smoothest of jumpers, but she did manage to record one win in ten starts for trainer Paul Keane between 2006 and 2008.
Ridden by Neil Mulholland on six of those occasions, Topless transferred to the care of the jockey-turned-trainer when he took over Keane's yard in 2008, although she would go on to endure a prolonged luckless spell.
Topless blundered badly at her very first obstacle under the care of Mulholland at Chepstow in 2008, and although jockey Felix de Giles stayed on board on that occasion, he was helpless as the then seven-year-old was badly hampered later in the race and he departed from the saddle.
Next time up, Topless was close up when brought down by faller Fine By Me in a 3m2½f handicap chase at Wincanton. The worst, though, was yet to come.
---
The race
Back at the scene of her only victory and on her ideal ground conditions of good to soft, there was confidence that Topless could make it two from two at Taunton in the 3m3f handicap chase on Thursday, January 15, 2009.
The race also happened to be the last leg of that day's Tote Super7 and victory for Topless would have earned two lucky punters, including Racing TV presenter and then professional punter Dave Nevison, a windfall of almost £360,000.
Topless was sent off a 9-2 shot in an eight-runner field, but the race soon fell apart with half the field pulled up with at least four fences still to jump.
Always prominent and travelling strongly, Topless – along with the Alan King-trained Pangbourne – galloped a long, long way clear of their remaining rivals and by the time the pair approached the final fence, it was Topless who had secured a commanding advantage.
---
The incident
Although Topless drifted left on landing, she safely navigated her way to the other side and her backers drew a collective sigh of relief as she established a five-length lead approaching the winning post.
Then, at apparently the safest point of the race, disaster struck. A tiring Topless began to drift left and jockey James Davies drew his whip to help straighten her up, only for the mare to jink suddenly to the right, abruptly ejecting Davies from the saddle yards from the line.
Topless had unsurprisingly reached 1.01 in-running on the Betfair Exchange and a stunned group of onlookers watched on as Pangbourne – who was backed by seven rather hopeful punters at 999-1 – waltzed past the stricken Davies to record his first victory over fences.
---
The in-running comment
In touch, headway after 12th, joined leader 4 out, went right but led next, ridden after 2 out, drifted left soon after last, 5 lengths up and well in command when jinked back right towards finish and unseated rider
---
What they say
Neil Mulholland, trainer
She was a good, consistent horse but unfortunately she finished second a lot more than she finished first. I was watching the race from the stands and when she jumped the last well clear I started to make my way down the steps and I wasn't even looking at that point because I thought we were home and dry.
I heard the noise of the crowd that indicated something had gone wrong and when I looked up there she was with no jockey. It's happened before and it'll happen again.
The parade ring was there on her left-hand side and it's happened before where horses try to come back up the chute where they left from. She just took her mind off the job, sadly.
James was gutted. It wasn't intentional, obviously, but that's racing. I'm sure it's happened since where we've been lucky to benefit from a horse falling so that's the ups and downs of racing. You've got to be able to take the good with the bad.
Dave Nevison, former professional punter and broadcaster
I get reminded on Twitter every week about it. I'm going to go to my grave being known for this horse falling on the flat.
I can see it in my mind's eye every ten minutes. Who wants to be known as the most unlucky punter? In most senses it finished me off as a professional punter. I was getting bored of it anyway but to have something like that happen, I mean what can you do? I can't walk into a pub without being reminded of it.
I spoke to James Davies the next day because everyone was saying that he jumped off it. I went down to Chepstow and asked him and I am absolutely certain he never. He went to go one way and she just jinked the other and they were both absolutely knackered after a three-mile three-furlong race so I've never held it against him. It was very tough to take. I have fully recovered now but that doesn't mean I've forgotten about it.
---
Dave Nevison: the punter who came within a whisker of a £360,000 payday
---
What happened next
The hard-luck story continued for Topless.
On her second start after the Taunton fiasco, she refused to race with Jamie Moore in the saddle for the first time before being pulled up in the Devon National next time out.
Topless' connections endured more misfortune in late 2010 and early 2011 as she managed to finished runner-up on five consecutive starts.
The last start of her 2010-11 campaign once again saw her finish second at Fontwell and it was at that point Mulholland pulled stumps with the then ten-year-old and she began a new pursuit as a point-to-pointer.
There was something of a happy ending, though, when in March 2013 – six years after Topless' last and only victory under rules – the gallant mare finally got her nose in front in a point-to-point at Upton-on-Severn before being retired later that year.
---
More from our Wacky Races series:
'One second he was going to win – the next he was heading to the street'
'I got a barrage of abuse' – George Baker relives Cotai Glory's moment of mayhem
'What the hell happened to him?' – the tale of Might Bite's unbelievable RSA win
---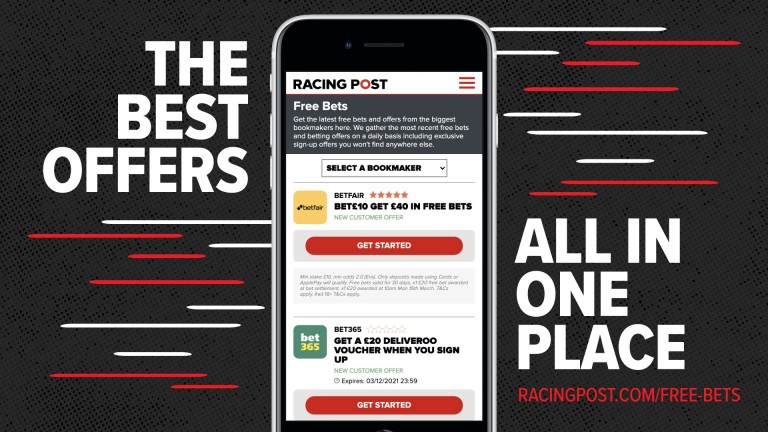 For all our exclusive free bet offers and must-have daily promotions click the free bets button or go to racingpost.com/freebets
---
I started to make my way down the steps and I wasn't even looking at that point because I thought we were home and dry