'Someone clearly told him what John was saying and he came storming out'
A sleepy January afternoon's racing at Folkestone in 2005 was going according to plan for At The Races on-course reporters Luke Harvey and John McCririck, until all of a sudden it wasn't.
The peace was broken by renowned punter Barney Curley, who interrupted the live broadcast after taking umbrage at comments made by McCririck after the previous race.
Cristoforo, trained by Curley, had been forecast to go off the odds-on favourite but drifted before the off out to 11-4 and was eventually pulled up before the last, leading McCririck to call for an inquiry.
Curley's now-legendary lambasting of both Harvey and McCririck was captured perfectly by the cameras and has remained one of racing's most memorable television moments ever since.
---
Barney Curley, legendary punter and former trainer, dies aged 81
---
Luke Harvey, racing broadcaster
I hadn't actually been presenting that long. Since I'd given up riding I'd been a pundit but then started moving into presenting and John McCririck and I were sent to Folkestone.
I always got on really well with John and we worked well together. On the day Barney Curley's horse was a short-priced favourite but it was pulled up relatively early on.
So John, as was his way, was going crazy. He was saying the Jockey Club had to look into it and there should be an inquiry. He was jumping up and down about it.
Anyway, Barney was in the weighing room waiting to see the stewards. Someone clearly told him what John was saying and he came storming out. I had my back to him and the producer said "look out behind you".
I turned round and I saw this red-faced man coming straight at me. I'd never met Barney before in my life and it felt a bit like fending off someone at the pub. He was so wild, I just couldn't believe it.
He verbally attacked us for the first 30 seconds and even in my fledgling broadcasting career, despite me getting a right pasting, it very soon dawned on me that I was part of television gold.
I kept on half-antagonising him during the interview where he proceeded to lambast myself, John and Matt Chapman, who wasn't even there.
The thing you don't understand from just watching it is just how loud it all was. It was a quiet afternoon at Folkestone and Barney was shouting his head off.
It was quite extraordinary the whole thing. John loved it and beyond the initial shock and fearing for my life, I knew I was part of something special so I was just trying to keep it going.
The bit that everyone remembers is when he called me an under-achiever, which is so ironic because the polar opposite is true and I'd been a total overachiever.
It's so compelling because it was totally real, there was no planning or acting. Barney's absolutely livid, I'm like a timid schoolboy and John was very subservient, which was most unlike him.
I met Barney once more after that and he couldn't have been nicer to me. Rewatching it is like seeing an episode of Fawlty Towers; you know what's coming but you keep seeing different things every time.
I can't seem to go anywhere and not have people ask me about it. I was in Dubai and Mike de Kock came up to me and said he knew who I was because he'd seen Barney Curley give me an earful.
I've still got a picture of the three of us standing together on my wall at home and it's something I hold quiet dear from the early days of my broadcasting career.
Ironically, I would imagine that once I finish broadcasting it's still going to be almost the main thing I'm remembered for!
---
Yellow Sam: a perfectly executed gamble that netted Barney Curley a fortune
---
Robert Cooper, racing broadcaster
I can remember the whole incident really clearly. I was at Folkestone doing a feature about the racecourse so wasn't even part of the day's coverage.
I was there interviewing a few people and Barney Curley was on my list. I heard him shouting and I thought I'd just sidle up behind the cameras and wait till he was finished being interviewed by Luke.
Obviously things changed when I heard all the ranting. He was calling Luke a failed jockey I remember and I was just stood enjoying the roasting in the background.
I was shifting a bit closer but soon realised I would be better off not getting into Barney's eye-line really. He was very angry, so needless to say I avoided asking him anything afterwards.
---
Read more from our Magic TV moments series:
'The clip shouldn't have even gone out as I was only keeping the lads amused'
'The television didn't lie, they came pretty close' – France's craziest race
'If I said I'd scripted it that would be a lie' – Tommo's words that went viral
---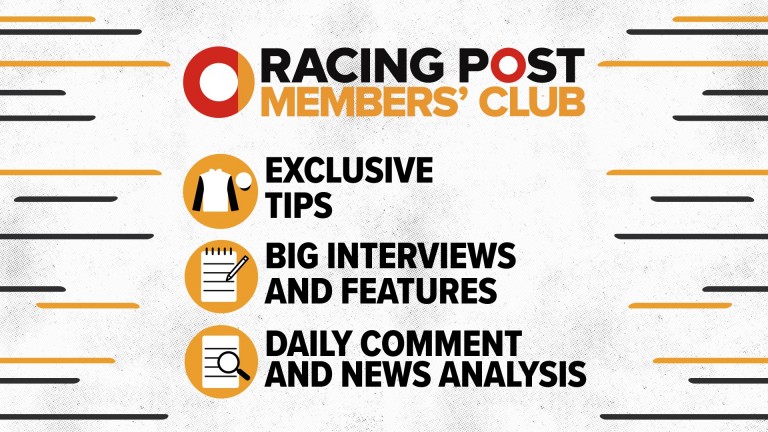 Join Members' Club Ultimate and read tipping from the likes of Pricewise and Paul Kealy, all the big interviews and features, daily comment and news analysis – plus our Ultimate Daily newsletter. Click here to sign up.
---
Rewatching it is like seeing an episode of Fawlty Towers; you know what's coming but you keep seeing different things every time