'I'll have to lock it up' – Oxx successor reluctant to fill Sea The Stars' box
John Oxx's vacant yard has a new trainer, but he will be paying homage to the stars who have been housed there before by keeping Sea The Stars' old box empty.
As well as the 2,000 Guineas, Derby and Arc hero, Alamshar and Sinndar also stood in the same box over the years at Currabeg.
New trainer in residence John O'Donoghue said: "I don't think I'll be able to bring myself to put a horse in the box that housed those three. I think I'll have to close it up and put a lock on it!"
O'Donoghue has been assistant trainer to Roger Varian at Carlburg Stables in Newmarket for the last four years and hopes to start with about 20 horses at his Kildare yard.
The 29-year-old had thought about setting up in Britain until the opportunity came up to rent Currabeg, which is away from the main part of the Curragh training grounds.
Originally from Cork, O'Donoghue will be going full circle when he gets up and running at his new base as he spent a summer with Oxx in his early days.
He said: "I had my first job with Mr Oxx about ten years ago and I can't thank him and his wife enough for what they have done for myself and my wife Jodi.
"He kindly has offered to show us all the gallops and facilities that are close by to Currabeg and it's a fantastic opportunity."
After getting started in Ireland, O'Donoghue came over to Britain and had a spell with Jamie Osborne in the days of Toast Of New York, then went back home to study law at University College Cork.
But he quickly decided racing was the career he wanted to pursue. After packing in his job at a solicitor's practice he took up a position as head lad to David O'Meara in Yorkshire, before moving south to join Varian in 2017.
He said: "Being at Roger's has been a little like a finishing school if you like, and the one big thing I'll take away is the exposure to the calibre of horse and preparation of a Classic horse.
"I was immensely proud when we had three winners at Royal Ascot in 2019 and the next year we had four. Also during that time we've had winners in Germany, France, Italy, the US, the UAE and Canada, which is amazing really."
O'Donoghue already has orders for this month's Doncaster yearling sales, after which he will move to his new home.
He said: "We've had quite a lot of interest and hopefully we can start with 20 and maybe get up to 30 by the end of the year.
"We have a couple of orders to buy older horses, so all being well we can have our first runner on the all-weather through the winter."
---
Read more
Sean Levey to miss Ebor meeting after appeal against interference ban fails
Great Voltigeur favourite Alenquer to contest York's Juddmonte International
David Probert in dreamland as he rides first career five-timer
Oli Stammers: I can't really remember anything from the fall and the days afterwards
Derby runner-up Mojo Star faces three at Newbury as he seeks first victory
---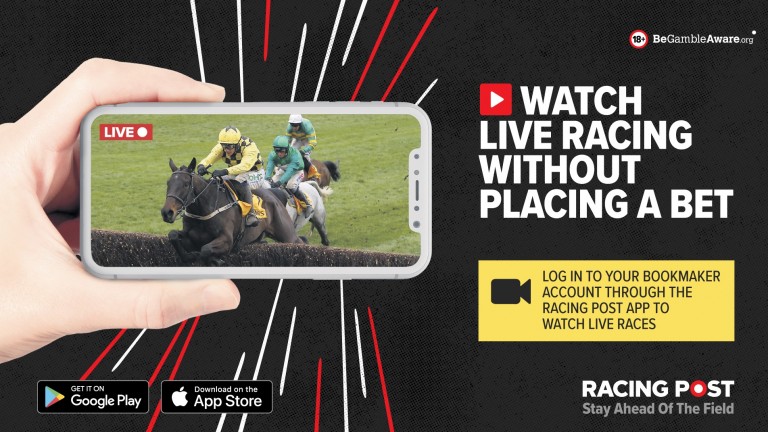 Watch live races through the Racing Post. Log in to your bookmaker account and look on the racecards for eligible races. Click the red 'Watch live now' icon and they're off! Find out how here
---
Being at Roger's has been a little like a finishing school if you like and the one big thing I'll take away is the exposure to the calibre of horse