'I fell out of it' - raceday host and former rider Brown thrilled to be back
The return of crowds has brought many things back to the racecourse, from idle chatter about whether the 6-4 favourite represents value to which outsider will best handle the track's undulations.
Simply put, it's the buzz. Excited people having excited conversations with excited friends they have not seen in too long.
Crowds have also meant a return to the track for raceday presenters and for Colin Brown – yes, he of Desert Orchid fame – it was a first day on track with crowds since Al Boum Photo won his second Cheltenham Gold Cup in 2020.
Unsurprisingly, for a workaholic so deep-rooted in the sport he is seemingly on first-name terms with every one of the racing professionals and 500-strong crowd; it has been an incredibly tough year.
"It's been dire," he said. "My wife thinks I'm a lunatic because I love working, she's been trying to tell me just to enjoy the time off, but I love the people, the buzz, seeing colleagues, it's been so great coming back today.
"It's what I love and some days I didn't even look at the paper, I fell a little bit out of it because I knew I couldn't go. We moved house, spent a few months in Sweden with my wife's mother and I did a lot of walking with the dogs, but it's great to be back.
"I've watched a bit on television but there's nothing better than coming racing in the flesh and bumping into old mates. I've been in racing a long time and there's a lot of camaraderie, which I've missed. People you might not ever go for a meal or have a drink with, you see them at the races and catch up, there's always plenty to talk about with big races coming up, you can't beat it."
Harris feels the force
The 5½f handicap is not even close to the biggest winner Ron Harris has had in the last year, but hearing Glamorous Force roared home by a crowd again meant it may just have been the most special.
"It's totally different and it's lovely to see people around," he said.
"That's what we do this for, to see people, meet people, it's a social sport as much as anything. We've missed it for a long time. The atmosphere keeps it all together and makes it worth it.
"We've really missed it. You couldn't really visualise what we were going through as trainers. You'd nobody to talk to. I know you're busy, but if you've a runner in the first and then you had to wait two or three, it was very hard to keep going under those circumstances.
"I go to every meeting where we have runners and it's been hard. Hopefully we're through it now and can look forward to better times."
Big joy for Roy camp
John Gallagher's Rivas Rob Roy also enjoyed a cheer from the crowd on his return to the winner's enclosure after landing the 7f handicap and the trainer added: "Isn't it brilliant, it's so good, it's lovely.
"There's a real buzz, you've children, when you're walking around and there's no-one you can win by ten lengths and there's no atmosphere. Here today, you look around and hear the chit-chat, it makes racing. This could not be better, it makes it fun again and you want to come for this, the people.
"We want to win for our owners but this is what you want, it's what owners want, they want the sunshine, buzz, the day and then you can take it if you win or lose."
Big day for local lad
Callum Shepherd was born and bred in Brighton, so the fact he had not ridden a winner at his home track in 65 rides was something of a bugbear, but not anymore.
Shepherd guided the Rae Guest-trained Jewel In My Crown to victory in the mile novice and spoke of his relief after.
"I was born here, I've had 65 rides and that's my first winner," he said. "It was a horrendous statistic so it's good to get that one out the way."
---
---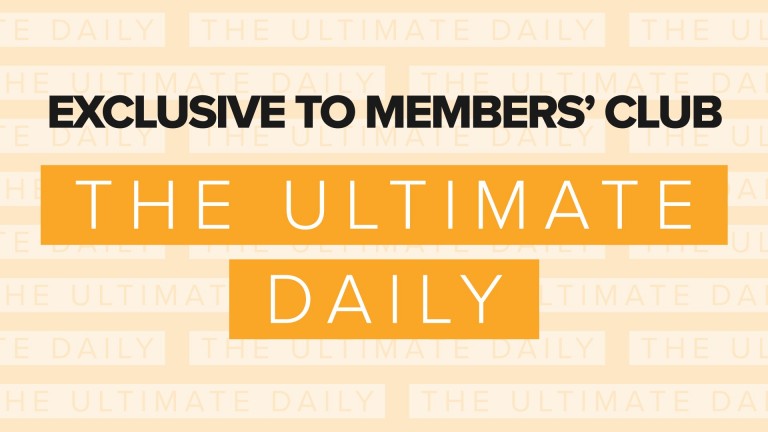 Ultimate Daily – our daily newsletters from Racing Post's experts, exclusive to the inbox of Ultimate Members' Club subscribers. To receive the newsletter subscribe here
---
My wife thinks I'm a lunatic because I love working