'I don't do this job to become rich - if I wanted that I'd do something else'
His trainer and owners have turned down huge offers from home and abroad while every jockey's agent has been on the phone offering their services, but on Sunday, Iresine and Marie Velon proved an irresistible combination in snatching La Coupe with a decisive late burst.
Iresine went off a well-backed favourite on his first trip to Paris after a six-race winning streak compiled in the provinces, but backers looked likely to go unrewarded until very late in the day, as daylight presented itself only deep inside the final furlong.
Velon refused to panic and in an instant Iresine quickened through the gap to run down Dubai World Cup third Magny Cours.
@VelonMarie décroche le premier groupe de sa carrière grâce à Iresine !

Le protégé de Jean-Pierre Gauvin remporte La Coupe (Gr.3) à @paris_longchamp devant Magny Cours (A.Fabre) et Grand Glory (@gl_bietolini) pic.twitter.com/EJbsCKAEP4

— Equidia (@equidia) June 13, 2021
"At 200 metres out I still didn't think it would open up for me, but he was better than his rivals and he only needed a tiny opening and it was over," said Velon, who was adding a first Group success to Listed wins on Iresine and Hastalavistababy earlier in the year.
There are few better trainers in France than Jean-Pierre Gauvin for recognising when they have a diamond in the rough, having guided the improbable careers of Prix du Jockey Club hero Saonois and Siljan's Saga, who chased home the Aidan O'Brien tricast in Found's Arc.
"That was emotional because we were behind some good horses and totally blocked," said Gauvin. "Marie showed a great deal of cool because she didn't go diving for the outside.
"Instead, she waited and just kept a little bit of space ahead of her and kept her eyes open. He has such an impressive turn of foot and he did it easily."
Gauvin is already looking ahead to the Manduro gelding's five-year-old career when it comes to travelling him outside France and will continue to go step by step up the racing pyramid for now, with the Grand Prix de Deauville a potential next stop.
In the meantime, any owner with deep pockets who might think they've seen a future Cox Plate or Hong Kong Cup winner will have to be prepared to see him do so in his current colours.
"I work with owners who have horses in the hope they will get a good one," said Gauvin. "If racing becomes just a speculative market where the best horses inevitably end up with the richest people, that would be sad and we would lose the magic of this sport.
"You need people like these owners and I don't do this job to become rich – if I wanted that I would do something else – but to live through moments like this with a horse like him.
"I own him with my brother, Bertrand Milliere and another gentleman who is suffering from cancer. I think the adventure with this horse is helping him a lot in his fight with the disease.
"There is no longer a question as to whether we would sell. When it came up we discussed it and now we can congratulate ourselves on not having sold him. Whatever happens now there are no regrets."
---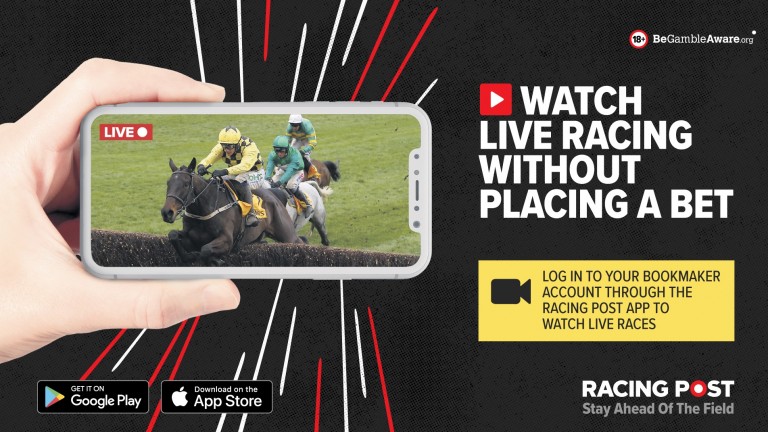 Watch live races through the Racing Post. Log in to your bookmaker account and look on the racecards for eligible races. Click the red 'Watch live now' icon and they're off! Find out how here
If racing becomes just a speculative market where the best horses inevitably end up with the richest people, we would lose the magic of this sport