'I can go months and months without a winner and now we've had three in a row'
An "over the moon" Ray Craggs could barely believe his luck as Amourie became the trainer's third straight winner in the 1m4f handicap at Catterick on Wednesday.
A memorable spell for the 77-year-old, who has seven horses in training, began at Beverley on Monday evening when victories for Amelia R and Khabib earned him his first winners for nine months.
On her 20th start, the five-year-old mare scored for the first time by a length under Tom Eaves and Craggs' joy was not deflated despite currently self-isolating.
Asked if he could believe the run of form, a delighted Craggs said: "No I can't! I can go months and months without a winner and now we've had three in a row. I'm absolutely over the moon. We've only got the seven horses and now three of them are winners.
"I'm delighted because she's a homebred and although I don't think it was the best race she's still got to go and win it. I was quite concerned the ground was going to be too quick for her but she handled it well."
Craggs, who is based in Sedgefield, County Durham and trains horses alongside his multiple business ventures, added: "I'm actually in self-isolation at the moment after I had a close contact test positive and we're making sure we go by the book and follow all the rules.
"I've got Spycracker in at Newcastle and Khabib could run again at Pontefract on Sunday, depending on the ground so we'll just try and keep this going. Long may it continue."
He added: "I'm hopeful that one day when I'm retired my daughter or granddaughter can take over the licence, and they seem quite keen about it. I'm not planning that any time soon though, if you retire you're dead!"
'We're the biggest importers in Europe'
Craggs has never trained more than five winners in a year but Amelia R and Khabib's victories on Monday equalled his tally of winners for 2019 and 2020 combined and that elusive target could be in sight following the cutting down of rapeseed near his gallops, giving Craggs some welcome cheer away from the distractions of business life.
"A lot of rapeseed plants have grown around our yard and it affected our horses' wind, but if you've got a problem you've either got to sort it or ride through it until it gets better," he said. "My training business would be unable to function without the hard work and dedication of the people I employ, good staff and horsemanship are essential. It's only my hobby really."
Of his non-racing pursuits, he added: "I've got nine farms, we do a lot of storage and haulage, I run a load of ships in Teesside and Hartlepool. We also set up a flower business three years ago, we spelt an Egyptian wheat which is 8,000 years old and is very healthy and we're exporting it to Israel now, we're the biggest importers in Europe.
"Horses and work, it's all good fun, you've got to keep doing something haven't you?"
Aside from racehorses, Craggs owns eventers and supplies showjumpers, including offspring of Big Star and Arko. Equestrian success runs in the family, with his granddaughter being British Eventing champion Sadie Abel.
He added: "She and her horse were once voted the most improved combination in the world. She was BE100 British Champion and when she was 15, she had four British Championships, British Champion Triathlete, Pentathlete and was a Scottish Champion.
"She's showjumping now and is a heck of a good rider. Her mother trains her – she's put her right!"
---
Read today's most popular stories . . .
Frustrated Watson hits out at 'extremely harsh' fine after disqualification
Godolphin's Derby heroes Adayar and Hurricane Lane headline St Leger entries
British and Irish racing authorities united in condemnation of Panorama footage
Astonishment over rifle use at abattoir as racing insiders react to Panorama
---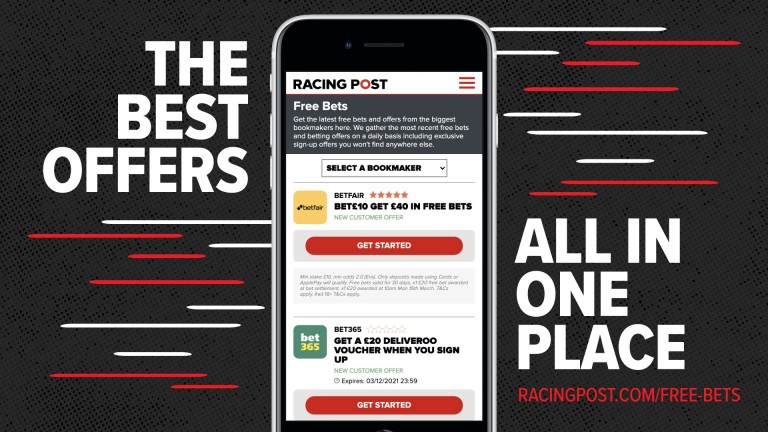 For all our exclusive free bet offers and must-have daily promotions click the free bets button or go to racingpost.com/freebets
---
I've got nine farms, we do a lot of storage and haulage, I run a load of ships in Teesside and Hartlepool