'He's got a hell of a voice' - singing jockey serenades Musselburgh crowd
Barnsley is not a hotbed of horseracing, but it is home to the yard of Peter Winks, who enjoyed a standout success in Musselburgh's Scottish Champion Chase in 2016 with Chestnut Ben – a victory even sweeter as the trainer's son Ryan was on board.
In its own right, the win was memorable given it took place during the track's Cheltenham trials meeting in a contest worth £20,000, which is not an insignificant sum to those lower down jump racing's food chain.
However, it became noteworthy for the post-race performance of the jockey, who had mixed riding with singing for most of his life and found a willing partner to duet with in Derek 'Tommo' Thompson, who needed little encouragement in his role as raceday presenter.
Those at Musselburgh were treated to a rendition of We Are The Champions, a 1977 release by Queen that became a worldwide success.
---
Ryan Winks, jockey
I started singing a long time ago. I was an apprentice on the Flat, but got a bit heavy, so I joined a boy band and then got my own rock band, which I did for 16 years. It did really well and I toured all over the world – I once did a duet with Jason Donovan.
I've got some gear and we're on about getting the band back together in the summer or around Christmas time, just doing the odd gig, as it's in my blood. I got brought up with it through my parents, who were singers in a punk band and toured when I was a kid. I had my fifth birthday in the Azores at an American camp and you'll not believe what you see as a five-year-old in a rock band!
I got back into racing through point-to-pointing in 2009 and Chestnut Ben was one of my favourite horses. I won six times on him, which for an older horse was quite good going.
That Musselburgh race was the best race he won and Tommo interviewed me afterwards. I can't remember what he said, but it was about partying or having a party to celebrate the win and told him I used to be a singer.
'Give us a song then,' he said.
So I guessed that one – We Are The Champions – was appropriate. It was the Scottish Champion Chase, after all.
I didn't get much stick for singing from any of the lads, who just said it was a bit of a laugh and some said it was good for racing.
I got a lot of attention, which I probably didn't want, but when you have a big win like that you get excited. I did all right in front of a lot people singing, but there's nothing like riding a winner - it's miles better.
---
Derek Thompson, on-course presenter
I called Ryan 'Tiddly' and someone said, 'Why, does he drink a bit?' I said, 'No – tiddlywinks!'

Back then we obviously had crowds, who would surround the winner's enclosure after a race, so I've always thought you've got to be a bit different at times.
You can't just say, 'Ladies and gentleman the winner is Brian Hughes. Well done Brian that was terrific, how did it go?'
That can turn out to be a bit boring, so if there's something like Musselburgh, it's good. I got Heather Main, who trains near Lambourn, to sing at Chelmsford once. She's an opera singer and a top-class one at that.
I actually knew Ryan had that voice up his sleeve because I'd talked to him before. I always like to speak to people and get little nuggets for commentaries or presenting, so a few months earlier I was asking him about riding and whether he was an amateur or conditional and he said he was a singer.
I was waiting for him to ride a winner and he did that day at Musselburgh, which was a decent card and quite a good race.

He's got a hell of a voice – obviously being a professional singer, so he's good at it – and he went for it, as these professionals do.
Sometimes people say 'no' to requests, but he's a good guy who was happy to get involved and it was fantastic.
---
Read more from our Magic TV moments series:
Clare Balding: 'I was in a complete mess – it was really close to the surface'
'The clip shouldn't have even gone out as I was only keeping the lads amused'
How a pundit proved his critics wrong with a 50-1 winner in America's top race
'The television didn't lie, they came pretty close' – France's craziest race
'If I said I'd scripted it that would be a lie' – Tommo's words that went viral
---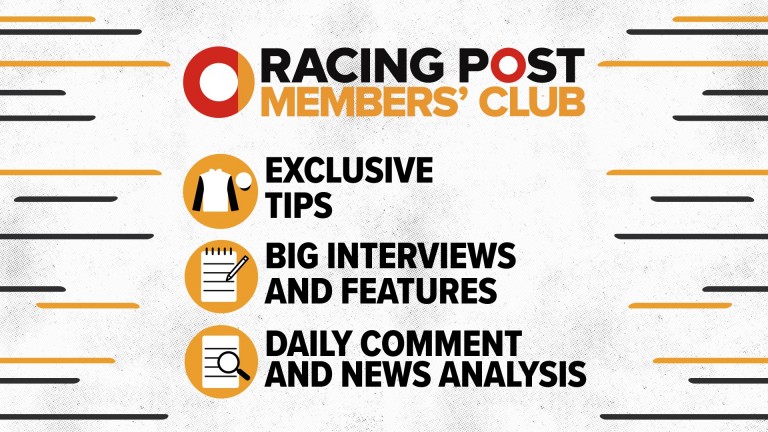 Join Members' Club Ultimate and read tipping from the likes of Pricewise and Paul Kealy, all the big interviews and features, daily comment and news analysis – plus our Ultimate Daily newsletter. Click here to sign up.
---
I toured all over the world and once did a duet with Jason Donovan