Gosden among a host of top trainers to give initiative the thumbs up
Leading trainers have broadly welcomed the proposals to create Championship Horse Racing, a radical new team competition first revealed by the Racing Post this morning.
Ladbrokes, however, quoted 9-2 it would take place next year as proposed, and 1-8 it doesn't.
Investment of more than £10 million could be generated from 2019 if the plans to set up 12 branded teams to take part in the F1-style competition succeed.
The proposals feature eight meetings during the summer, containing six £100,000 handicaps per fixture and 30 horses per team.
The ideas could be a timely cash boost for the sport given the ongoing uncertainty over industry funding connected to fixed odds betting terminals and the possibility of their maximum stake being slashed to £2, therefore jeopardising the future of thousands of betting shops.
John Gosden welcomed the move and said: "It's a very timely initiative given the challenges racing could shortly be facing over media rights money. The teams will most probably be made up of horses from a range of different trainers."
The fact the series is focuses on handicaps rather than Group races has gone down well with many potential players, including Gosden.
He added: "Its good that it's particularly targeted at horses in the handicap ranks, which will make for competitive racing every week in a set programme.
"It is therefore an opportunity for all trainers to become involved in a bold and positive concept."
Gosden's Newmarket counterpart Hugo Palmer said: "Broadly speaking anything racing can do to widen its appeal has got to be a good thing, and initiatives like these should be supported.
"I was a big fan of racing on the streets of London. That never came off but these proposals seem to have plenty of merit. In a way it's a slight shame racing has to do these things to gain broader popularity, but the same can be said for many sports, including cricket, snooker and darts – they have been given a makeover for the better."
Andrew Balding also gave the plan his blessing, saying: "It's a very interesting idea and certainly one that I'll be looking at and hopefully get involved in.
"I think they are pitching it exactly right and it could work well within the existing racing programme. It's good that it's not a scheme that is for the elite and would appear to give other people a chance of winning some decent money."
---
Social media reaction
---
As well as offering 'will it take place in 2019' odds, Ladbrokes has priced a market on what brands will get involved.
The firm's Nicola McGeady said: "We're all for attracting a wider audience to racing but, as exciting as the Championship Horse Racing series sounds, we're not sure such an ambitious concept will be up and running as quickly as next year."
To own a team in Championship Horse Racing in 2019
Ladbrokes: 2 Emirates Airlines, 9-4 Qipco, 11-4 Racing Post, 5 Investec, Longines, Qatar Airways, 8 Rolex, Tag Heuer, 12 Moet & Chandon, 14 Ryanair, 16 Bentley, British Airways, Crabbie's, Guinness, John Smith's, 25 Albert Bartlett, Waitrose, 50 Fortnum & Mason, 66 Greggs Bakery, Hackett, 100 Primark, 125 Blue Nun
(Others on request. Money back if the series doesn't take place in 2019)
---
Read exclusive tipping, interviews and comment when you join Members' Club Ultimate. Enjoy your first month free when you subscribe using promo code FREETRIAL. Find out more here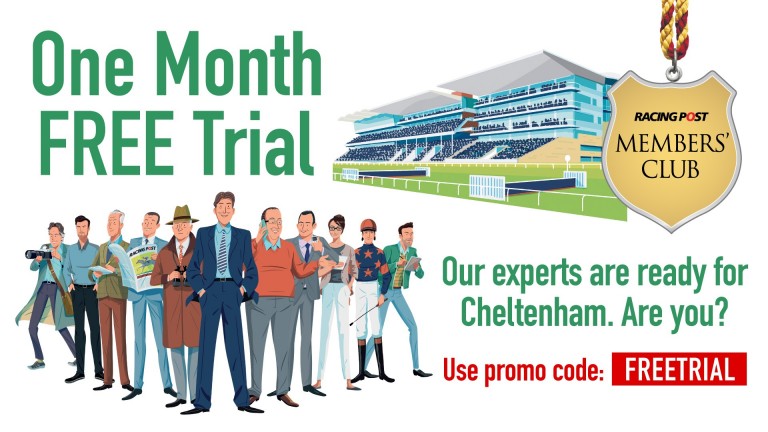 It's a very timely initiative given the challenges racing could shortly be facing over media rights money