Galway would welcome pilot crowd at festival with open arms says manager Moloney
Galway manager Michael Moloney believes the festival at Ballybrit would be the ideal occasion to stage a pilot event in the wake of Taoiseach Micheal Martin suggesting crowds will be trialled at a number of sporting events this summer.
The seven-day festival, which starts on July 26, is less than three months away, and Moloney is increasingly optimistic the event will not be a repeat of 2020 when it was held entirely behind closed doors.
Moloney said: "The last few days have given me some cause for positivity, although it's very hard to be sure of anything. The consensus now seems to be there is potential for some people to be at sporting events in July. I'd like to think we'll have owners at a minimum and maybe more hopefully."
When asked about the possibility of Galway being a pilot event, Moloney replied: "Whatever way we can get people in, we will take them. No matter what shape or form that is. Once we can do so in a safe environment, I'd be thrilled for crowds to return to Galway.
"Galway is as much about the people as it is about the racing – they go hand in hand – and we'd like to think the track would be ideal for a pilot event or something like that. We have the space and it would work well. We'd love to see people here for the festival and we feel we can provide a very safe environment for them. We'll put ourselves forward for whatever works."
Moloney's comments came after Martin spoke on Newstalk's Off The Ball sports programme this week, saying: "We would hope to do it [bring crowds back] this summer. We're going to trial a number of events."
Moloney said last year's festival was a trying week for all his team. "Last year was tough. To have no people here was tough for everyone. It's just not the same without the people," he said. "I'm sure it was the same for everyone at Punchestown last week. These big meetings need crowds to make them what they are."
---
Read today's most popular stories . . .
Dermot Weld issues ground warning for Frankie Dettori-ridden Falcon Eight
Monster Placepot with £21,288 dividend at Worcester and just 2.15 winning units
Rare archive footage shows how 1960s punters reacted to betting shops opening
---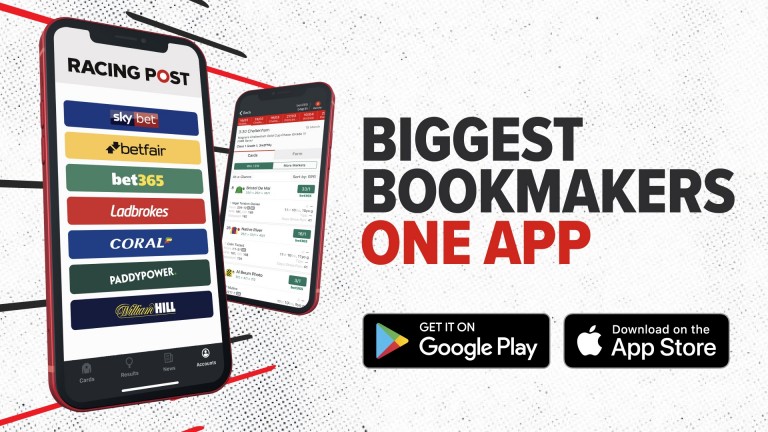 Place bets with seven bookmakers without leaving the free Racing Post app. Same prices, same offers, live video. Every race, every day. Search 'Racing Post App' to download for free
Whatever way we can get people in, we will take them. No matter what shape or form that is