Galway seeking approval for 5,000 spectators a day at festival
Plans are being developed for crowds of 5,000 people to attend each day of this summer's Galway festival, although racecourse manager Michael Moloney conceded "there's a long way to go to get it over the line".
A government-led pilot event saw 1,000 spectators attend the Dubai Duty Free Irish Derby at the Curragh, and Association of Irish Racecourses chairman Conor O'Neill believes Saturday's fixture can prove the ideal launchpad for racegoers to return in greater numbers over the coming months.
The Ballybrit highlight saw 130,058 people pass through its gates when last open to the public in 2019.
"It's something we've been working on for the past few weeks and months," Moloney said of the track's desire to welcome back 5,000 people outdoors to the 2021 festival, which kicks off on Monday, July 26.
"It was great to see the Curragh do a great job in having a real buzz and atmosphere at the weekend. It was run very well and following on from that, we'd love to see some spectators back at Ballybrit – that's what we're here for."
He added: "While we have a great festival, the people are really part of Galway. By all means, it's not a certainty at this stage – far from it – and there's a long way to go to get it over the line.
"Unfortunately we're very close to the festival at this stage but we're going to persevere and hopefully we'll get a good decision in the next couple of weeks."
National proposals surrounding the further reopening of society in Ireland from July 5 onwards are expected to be discussed at a full cabinet meeting at 9am on Tuesday, with an update expected from the government this week.
Reports have suggested that the return of indoor dining could be delayed for approximately two weeks, with the scope for crowds at outdoor events to increase from 200 to 500. There was a further boost on Monday when it emerged that this Saturday's Leinster hurling semi-finals have been switched to Croke Park to cater for a 8,000 crowd as the pilot initiatives ramp up. That will be the largest crowd at any sporting event in Ireland since the pandemic hit.
"A crowd of 5,000 would be roughly ten per cent of capacity here," Moloney explained, also expressing a desire to see as many facets of the industry – including on-course bookmakers – involved at the meeting.
"We're lucky to have a big enclosure and feel we'd be well able to take it. Galway is jam-packed that week, the hotels are full and the majority of those have guests who are hoping to come to Ballybrit for one or two days – it'd be great if we could facilitate that."
O'Neill, who is also chief executive at Punchestown, added of the Curragh pilot: "It was a fundamental step in progressing to a stage whereby we can welcome the return of crowds. It provides the ideal foundation to progress from as we look towards the weeks and months ahead.
"There are significant costs involved in running these events but we have to concentrate on the bigger picture and that is to return to our core businesses, so we're in a position to welcome people back to racecourses across Ireland."
The Galway festival's coverage will be enhanced in 2021, with the announcement on Monday that two additional days – Friday and Saturday's cards – will be shown live on Irish terrestrial channel TG4.
---
Read more:
Mishriff one of seven confirmed for Eclipse with four leading chances taken out
'I always thought it would make a great film' - Barney Curley coup comes to TV
Jessica Harrington addresses Jim Bolger's drug cheats claim in Irish racing
---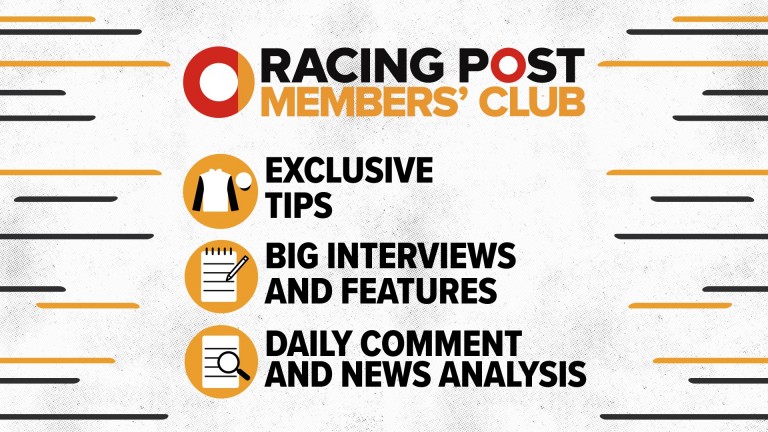 Join Members' Club Ultimate and read tipping from the likes of Pricewise and Paul Kealy, all the big interviews and features, daily comment and news analysis – plus our Ultimate Daily newsletter. Click here to sign up.
---
We'd love to see some spectators back at Ballybrit - that's what we're here for. While we have a great festival, the people are really part of Galway