Looking back on Frankel's early life as he reaches ten years of age
Sunday marks the tenth birthday of one of the world's best racehorses. In August 2012, Julian Muscat looked back at Frankel's life as a foal to the day he arrived at Sir Henry Cecil's Warren Place yard
---
Aidan O'Brien stood at a discreet distance, some way removed from the throng surrounding Frankel, his eyes misty at what he had seen. In the winner's circle stood the colt who had just blown away St Nicholas Abbey in the Juddmonte International.
As he admired the horse it was impossible to tell whether O'Brien was aware that he might easily have welcomed the young Frankel into his Ballydoyle stables three years ago. In which case the story surrounding the horse many describe as the best they have seen would have been very different indeed.
When Frankel was a foal Juddmonte and Coolmore had entered into an arrangement where Juddmonte supplied some mares to be covered by Coolmore stallions. Every year, when all the foals were born, one party would take first pick, then the other, and so on until all the foals were were allocated. It was Juddmonte's good fortune to have first pick in the year Frankel was foaled.
Who knows what would have happened had it been Coolmore's turn to pick first? Perhaps O'Brien was reflecting on that very subject. By all accounts Frankel was an attractive foal, which would not have been lost on Coolmore's team of talent-spotters. But his physical appearance alone may not have determined his prominence on their wishlist.
In the circumstances, with a selection of beautifully-bred foals to choose from, Coolmore might have set greater store on a filly whose bloodlines they coveted. Breeding is a long-term game: Coolmore may have had one eye on the future and their desire to breed from her long after her racing career had ended.
Nevertheless, the process of choosing those foals must have resembled a game of high-stakes poker. The process of alternate picks happens every day in school playgrounds, yet in this version of it those making the choice had scant evidence with which to work.
And Coolmore had done well from their previous picks. They included dual Group 1 winner Powerscourt, out of Frankel's granddam Rainbow Lake; and in the same year St Leger winner Brian Boru out of Eva Luna – from whom Coolmore also got Kitty O'Shea, a winner twice from as many starts before she suffered a career-ending injury when favourite for the Oaks in 2005.
On this occasion the Juddmonte team had ample time to size up the foal born in box 5 at Banstead Manor Stud's foaling unit, on the fringe of Newmarket, in the evening of February 11, 2008. Weeks later, the foal and his mother, Rainbow Lake's daughter Kind, were sent back to Coolmore for a repeat tryst with Galileo.
Frankel thus spent three months grazing at Coolmore, where he will have been keenly observed by the staff. Whatever their aspirations, he left for good when he returned to Banstead Manor with Kind in May. From that day his progress was such that he was always among the cream of Juddmonte's 170-strong foal crop.
Staff at the farm remember him for the fact they had very little to do with him. He rarely came to their attention. He was never ill, nor did he sustain any injury that required treatment. In that respect he was happily anonymous.
His medical record was as clean as his limbs, which were noted by stud manager Simon Mockridge on the day Frankel was born. "Quality colt, tall with size and scope. Strong hind legs. Very good foal," Mockridge recorded. He weighed in at a healthy 123lb.
Stud groom Jim Power's early thoughts on Frankel are recorded on Juddmonte Farm's website. "He was a straightforward yet sensitive horse with a slight air of arrogance about him," Power relates. "He never gave you any problems but he was very inquisitive and attentive to what was going on around him. He was always the first one to come up to you and was the type of foal who would defy you not to take notice of him."
His weaning from Kind was uneventful until, in September 2008, he was shipped to New Abbey Stud in Ireland. While there he was given a rating of 7++ by stud manager Rory Mahon.
All Juddmonte's foals are graded on a scale of one to ten by the outfit's key personnel. This often leads to discrepancies, since beauty is in the eye of the beholder, but Frankel won universal acclaim. He was admired by all who assessed him.
---
Click here for Frankel's stunning 2,000 Guineas result
---
It is rare for any Juddmonte foal to earn a mark of eight. Nor are foals graded on their commercial appeal. The grading is strict, taking into account minor blemishes in conformation and general demeanour. All foals are assessed on a monthy basis prior to an end-of-year report.
With a 7++ to his name, Frankel already stood out. Yet as anyone who has graded horses will affirm, those who win the pageant rarely emerge as the best racing talent. That's the beauty of racing: there is no telling what lurks inside the body and soul of any thoroughbred, irrespective of his physical appearance.
Mahon's records show that Frankel stood on good limbs and that his temperament was equable. His effervescence would only become manifest when he entered training with Sir Henry Cecil in Newmarket.
From New Abbey, Frankel transferred to nearby Ferrans Stud, where he was broken in as a yearling in September 2009. Even then he remained calm; there was no observation from Mahon that he required a good rider, which is Mahon-speak for a headstrong youngster. "Good temperament, rides well, nice colt," is how he assessed Frankel. It wasn't long before Frankel showed glimpses of his raw potential when trotting and cantering at Ferrans.
Simultaneously, over at Banstead Manor, Juddmonte's personnel were pondering names for the yearlings who were soon to embark on their racing careers. They were also lamenting the death of their principal American trainer. Bobby Frankel succumbed to cancer in November 2009, leaving a gaping emotional hole along with memories of his flair in honing numerous champions for Juddmonte.
The new year's dawn saw Frankel continue to impress at Ferrans, where he was now trotting and cantering over a mile each day. Two weeks later and his level of fitness was deemed sufficient for Juddmonte staff to inform Cecil his arrival was imminent.
On January 14, 2010, Frankel stepped off the horsebox to begin life at Warren Place. The rest, as they say. . .
---
Read exclusive tipping, interviews and comment when you join Members' Club Ultimate. Enjoy your first month free when you subscribe using promo code FREETRIAL. Find out more here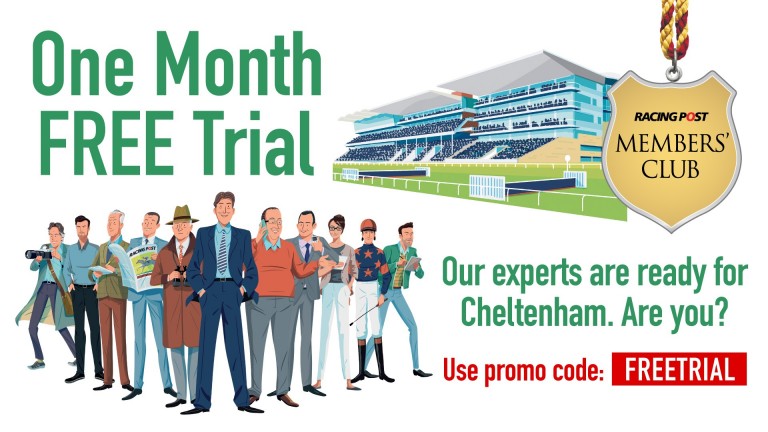 ---
He was a straightforward yet sensitive horse with a slight air of arrogance about him