Four-month ban for box driver who drove into people and abused officials
Nigel Wakefield, who works as travelling head lad to Mick Appleby, has been banned from attending racecourses for four months after admitting conduct prejudicial to the sport.
A veteran of more than 30 years in racing, Wakefield acknowledged driving a horsebox into people directing traffic outside Chelmsford racecourse in 2017 and also multiple instances of abusive language towards officials.
Wakefield had previously been found guilty in court of common assault and driving without due care and attention over the 2017 incident. The BHA was unaware of that until 2019, at which point it decided to take a pastoral approach in encouraging him to improve his behaviour.
"That approach simply did not work," said Oliver Harland, presenting the BHA's case at a disciplinary hearing on Thursday. "What we have seen is a pattern of behaviour of an aggressive and threatening nature."
Wakefield repeatedly failed to respond to the regulator's inquiries about the Chelmsford incident. When a BHA investigator attempted to present a letter to him in person, he told her: "I'll tell you what you can do, you can go and get out of my f*****g face."
His behaviour became an issue once more at Nottingham in October, when he told those running the Covid check-in desk they were "f*****g amateurs". When the officials complained to stewards and an inquiry was held, Wakefield accused the officials of lying.
Harland told the disciplinary panel: "Mr Wakefield admits that his job causes him significant stress and that he can be unnecessarily aggressive. The pattern of behaviour we are seeing is that, actually, his normal state of mind is aggressive and threatening when he attends racecourses.
"The BHA's view is that at present Mr Wakefield is a liability to others when he attends racecourses and this needs to be reflected in any penalty that is imposed. Mr Wakefield needs to take appropriate steps to remedy that. There is no excuse for running someone over or for telling several people where to go when they were doing their jobs."
'A disqualification is now appropriate'
Wakefield had indicated his intention to attend an anger management course, while acknowledging through his solicitor that he had not been in a position to pay for such a course recently.
Harland said: "The BHA needs to see an active improvement in his behaviour, not just an undertaking to do something.
"It needs to see those actions being reflected in his behaviour going forward. Given the warnings that have been given so far, given the financial penalty that's been imposed on him by a criminal court and having not seen any improvement in his behaviour, it is on that basis that we say a disqualification is now appropriate.
"The BHA is not naive. The complaint here is not about an occasional use of coarse language or somebody getting stressed at their job. We accept that is part and parcel of everyone's everyday life. Working in racing can be stressful, particularly during the pandemic. In this case, Mr Wakefield's behaviour has for a number of years gone far beyond what is reasonable."
Wakefield's solicitor said a ban would put his job at risk, placing him in serious financial difficulty, and pleaded that he be allowed to continue his work as a box driver. Wakefield himself told the panel he was the only employee at Appleby's yard who is qualified to drive the bigger of its two horseboxes.
But the panel ruled a period of disqualification was necessary. "You can't go around treating other people in the racing industry, who are not fools, who are also people who are passionate about horses and racing, you can't go around in that way being verbally abusive and insulting," said the panel chair James O'Mahoney.
He agreed, however, that two of the four months could be suspended, to be triggered if Wakefield commits a repeat offence in the three months following his initial two-month ban. Wakefield was granted dispensation to continue working at racing stables during the period of his ban.
'He blows hot and cold but that's the way he is'
Appleby said he would continue to employ Wakefield despite the verdict. "He's just a bit of a hothead, to be honest, there's no malice in him at all," the trainer said.
"I wasn't at Chelmsford, so I don't know and I've heard a few different stories, but I don't think he meant to knock the person over. I think he only clipped him and he fell over, from what I can gather.
"The thing is, that night, Chelmsford were out of order in what they were doing. It was a night meeting, there was a concert on and they were making horseboxes go around the country lanes to get home. The staff get back late enough as it is and they were adding at least another hour onto the journey, rather than letting them go out the way they normally would, just because there was a concert on.
"I was frustrated about that myself. I wouldn't have obviously knocked someone over but I would have been pretty mad. He's in a big box and he's got to drive it round country lanes late at night.
"He's reliable. He blows hot and cold but that's the way he is. He's a good worker."
---
Read more from BHA hearings:
Harry Fry avoids punishment as top-class chaser tests positive for arsenic
'I felt pretty intimidated' – Hollie Doyle complains about treatment by stewards
Aidan O'Brien fined £4,000 for 'million to one' mix-up over Fillies' Mile horses
Apprentice jockey loses appeal against suspension for 'serious misjudgement'
---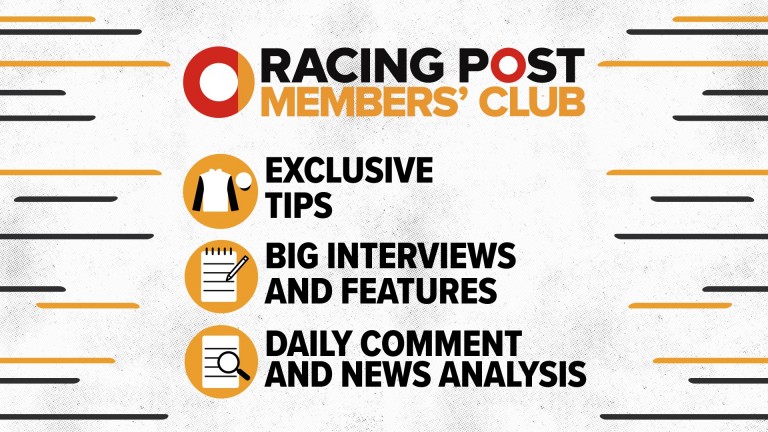 Join Members' Club Ultimate and read tipping from the likes of Pricewise and Paul Kealy, all the big interviews and features, daily comment and news analysis – plus our Ultimate Daily newsletter. Click here to sign up.
---
What we have seen is a pattern of behaviour of an aggressive and threatening nature