Online revenue up 42 per cent as Flutter brands post strong Q1 performance
Flutter Entertainment, the parent company of Paddy Power, Betfair and Sky Bet, has hailed a strong start to 2021 from Cheltenham to the United States as it announced online revenue growth of 42 per cent in a trading update for the first quarter of the year on Thursday.
The group's overall revenue of £1.49 billion was up 33 per cent in constant currency, while average monthly players rose 36 per cent globally to more than 7.6 million.
In the UK and Ireland online revenue growth was 35 per cent, while in the United States it was up by 135 per cent.
Flutter estimated its brands accounted for 56 per cent of all Cheltenham customers, with Paddy Power the number one downloaded app during the week. "It really was an Irish festival," said Flutter chief executive Peter Jackson.
He added: "We've seen a strong start to 2021 with good momentum continuing across our global business.
"The benefits of global scale and the strength of our customer offering continue to be evident across our brand portfolio."
Flutter said the company had taken further market share in the UK and Ireland with customer acquisition up 59 per cent during the Cheltenham Festival.
Jackson said they would "have to wait and see what Caesars and William Hill decide to do" when asked whether Flutter would be interested in any of Hills' assets outside the US which Caesars is planning to sell following its £2.9bn takeover of the bookmaker.
He added: "I don't think we would be an acquirer of a very large number of shops but we are always interested in expanding our retail footprint and if there were customer databases or other things we could acquire in European markets we would look at it.
"But with a 56 per cent market share of racing around Cheltenham you could appreciate it would be very difficult for us to acquire assets in the UK."
Betting shops in England, Wales and Scotland began reopening in April following the easing of lockdown but there are still restrictions in place.
Jackson added: "Notwithstanding that, we're very pleased with the way the retail business is performing. It's on track with our expectations.
"Last year when we could open our shops we actually were back up trading positively on a year-on-year basis. That's clearly not the case with the restrictions we are under at the moment but we remain hopeful the business will bounce back once the restrictions are eased."
In the US, Jackson said Flutter's FanDuel arm "continue to lead" with 36 per cent of the online sportsbook market during the quarter and revenue of almost $400m.
He added that Flutter was continuing to consider its options over a possible US listing of a "small shareholding of FanDuel Group".
Gavin Kelleher, gaming and leisure analyst for stockbrokers Goodbody, described the figures as "a very positive performance".
He added: "All four business segments are outperforming, delivering double digit actives growth, strong revenue growth and taking market share."
Flutter's share price closed at 15,335p, down 2.76 per cent, on Thursday.
---
Read more industry news:
Ladbrokes owner Entain increases bid for Australian giant Tabcorp to £2bn
Caesars Entertainment completes £2.9 billion takeover of William Hill
---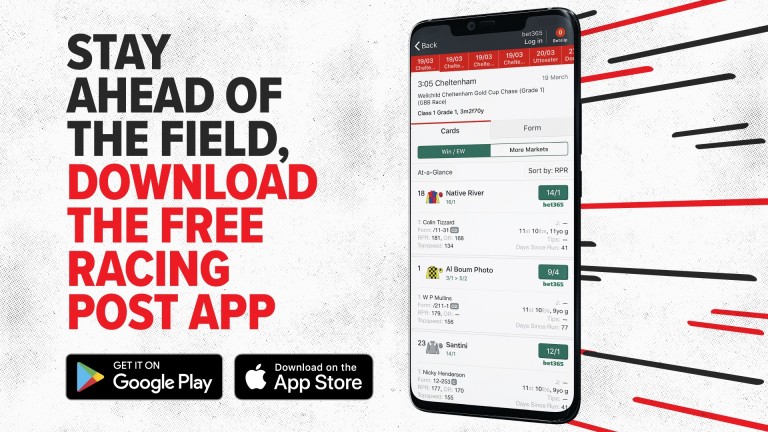 Download the free Racing Post app for cards, form, tips, in-app betting and to watch live races. Download for free at racingpost.com/mobile or search Racing Post app
---
We've seen a strong start to 2021 with good momentum continuing across our global business