Hannon keen to see if reliable Chindit can mix it with the best in 2,000 Guineas
Richard Hannon unearthed a Qipco 1,000 Guineas contender on Newbury's card and gave his full backing to Chindit's bid for Classic glory in the colts' version after his victory in the Greenham.
Ridden by Pat Dobbs, Michael Pescod's son of Wootton Bassett was a promising two-year-old, although defeat in the Dewhurst may have put a dampener on winter dreams.
However, hope was fuelled once again in the Berkshire sunshine when the 7-4 shot picked up pleasingly to deny Mehmento by a neck.
---
Watch Chindit win the Greenham
---
The Qipco 2,000 Guineas at Newmarket on Saturday week is next and Chindit can be backed at 11-1 for that – a price Hannon seemed to think was a little dismissive.
"If you look at the races he's won, he's not been ultra impressive," said the trainer, still basking in the warm glow of Snow Lantern's stylish success on the bill.
"When he won the Champagne Stakes he was getting up late on and he's done exactly the same there, but he's a very willing horse.
"At the end of the day he's won a very good Listed race at Ascot, a Champagne Stakes and he's come back and won a Greenham. I don't think you can do much more than what he's done.
"He's very reliable and has a good chance in the Guineas – I don't think he needs to be frightened of anything."
Put to Hannon that reliable horses do not necessarily win Classics, he replied: "Granted, but he's only been beaten once in the Dewhurst and the ground was soft. They went very quick there and he got up late. He was workmanlike and there might be flashier horses in the Guineas, but we'll take our chance and he'll have every chance."
The Greenham is a route to stardom – the mighty Frankel is the best example of that – and Hannon was winning it for the second time after Barney Roy in 2017, although he still trails father Richard snr's six strikes.
Some improvement in Chindit's condition is expected pointing towards the Newmarket Classic, which Hannon won in 2014 with Night Of Thunder, who was only second in the Greenham.
"He's a pretty straight horse and doesn't carry much weight ever, but all ours improve for a run," stressed Hannon, going on to make his point by saying: "Night Of Thunder got beaten in a trial, Sky Lantern got beaten in a trial, Billesdon Brook got beaten in a trial and they all went on to win Guineas, so ours need the trials."
Asked, therefore, if superstition dictated he would rather Chindit had been beaten, Hannon said: "No, I'm delighted he's won."
He will be even happier if he wins the 2,000 Guineas as well.
---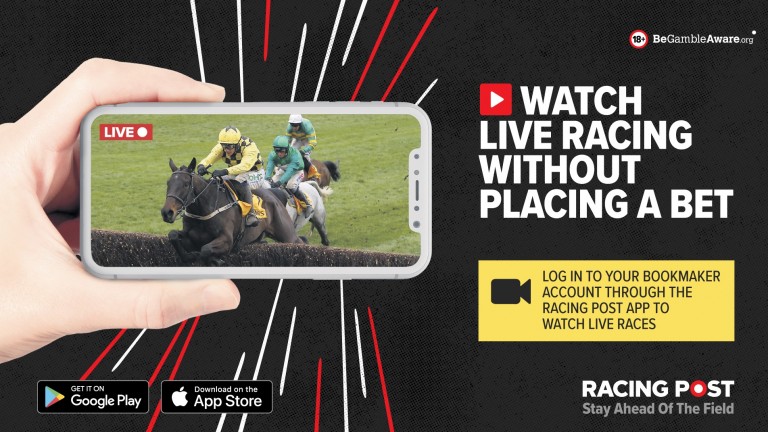 Watch live races through the Racing Post. Log in to your bookmaker account and look on the racecards for eligible races. Click the red 'Watch live now' icon and they're off! Find out how here
---
He's a pretty straight horse and doesn't carry much weight ever, but all ours improve for a run