'I have never, not once, had a fallout with Richard Johnson over anything'
After an association that lasted for more than two decades, trainer Philip Hobbs pays tribute to his stable jockey Richard Johnson
---
It seems so long now since Richard Johnson started riding for us. David Nicholson was a great help in putting us together and then when Richard Dunwoody retired after a fall in August 1999, Richard stepped in.
He is the same person now as he was then. I have never, not once, had a fallout with him over anything. Not at any stage or over anything. There has never been any fuss, hassle or aggravation. As a person, there is absolutely no side to him whatsoever.
There would have been times when someone has ridden a horse in the yard that he perhaps thought he should have partnered. There was never a problem. He just kept smiling and continued as normal. That's one of the wonderful things about Richard – he just gets on with it. When things go wrong he moves on to the next day. All he would ever say is: "I'm sorry it didn't work out."
As a jockey, he has obviously been very good at his job all round and in all ways, but then horses have always been part of his life. He comes from a fantastic family. His grandfather was involved in the sport and his father, Keith, was a very good amateur rider. As everyone knows, Richard has been amazingly tough and durable. He just never gives up and I'm certain not many people would have beat him from the last.
He has been a wonderful ambassador for the sport and also a magnificent role model, but on top of all that his work ethic has been extraordinary.
He would ride out for people all over the country, going to Perth for one ride one day and then Newton Abbot for one ride the next day. Most of the time, certainly until the last few years, he would have driven himself as well because that cost less money – Richard is quite careful with what he spends!
For the most part, his rides, and indeed his career, have been organised by his agent, Dave Roberts, who has been fantastic. All the times Richard has been coming here to school, he has never once been late, which when you think he lives a good two and a half hours from us is pretty remarkable.
People have seen him racing seven days a week and marvelled at his workload, but it was much greater than they ever saw.
I remember an occasion two or three years ago when he had to be at Kempton at 7.30 one morning to ride work for another trainer. To get there he must have left home by 4.30am. Having ridden the piece of work at Kempton, he then drove to Catterick and rode a winner. After racing he then had to drive to Rugby for a Cheltenham preview night. He got home at about 2am and must have left again by no later than 5am as he was due here for a morning with us.
Rooster Booster would definitely be the horse who stands out from our time together but there were lots of other great days, such as Flagship Uberalles winning the Champion Chase and Captain Chris winning the Arkle. There were fantastic times at Punchestown and, speaking personally, I have very fond memories of Balthazar King winning two big cross-country races at Craon in France. That was pretty amazing.
He wanted to go out in a low-key way without stealing anyone else's thunder. I only knew he was going to stop now a few days ago but it wasn't a surprise. He has had a superb career but he wasn't going to be champion jockey this season and his age is against him, so he needed to move on.
I also think it's massively to be welcomed that he is doing so at a time of his own choosing. It's so much better when a jockey can finish on their own terms, rather than through injury or anything else.
Richard has been such a great asset to myself, my wife Sarah, our horses, the owners and the yard. I hope we have been an asset to him as well. I could never have wished to have anyone else as our jockey. He has been phenomenal.
---
Read more on Richard Johnson's retirement . . .
Richard Johnson: after 30 years the time has come to retire
A sport could not have had a finer role model or ambassador than Richard Johnson (Members' Club)
Tony McCoy tells Richard Johnson: look in the mirror and you will see a champion
'He always pretended to be a jockey, it's all he ever wanted to be' (Members Club)
---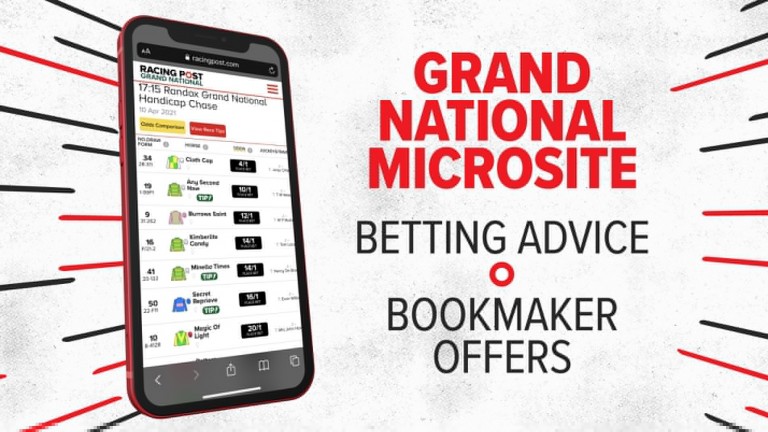 Get clued up with the latest Grand National tips and odds with our free microsite. The best betting advice and exclusive Grand National free betting offers all in one place.
---
He has been a wonderful ambassador for the sport and also a magnificent role model but on top of all that his work ethic has been extraordinary