Glorious redemption for Sexton as rider breaks festival duck on Belfast Banter
A first success at the meeting for trainer Peter Fahey, too, with 33-1 shot
Kevin Sexton's road in racing has been long and winding. The twists and turns he has had to negotiate bely his 26 years and, at one point, he squared up to a dead end.
That was Sexton's reality. Far from the bright lights of the Cheltenham Festival, the former champion conditional had made peace with a decision to walk away from racing a couple of seasons back.
However, persuaded by his girlfriend Lauren and generously aided by Peter Fahey, who has stayed loyal throughout, Sexton rewarded that faith on the biggest stage of all with Belfast Banter in the County Hurdle on Gold Cup day.
---
Watch: Belfast Banter comes good for Fahey and Sexton in the County
---
The win represented a breakthrough at the festival for both the rider and trainer, who were out of luck in Thursday's Mares' Novices' Hurdle with the better-fancied Royal Kahala, sent off the 9-2 favourite.
But in keeping with Sexton's story, and how it has been hard to predict just what is around the corner, the rider produced bottom-weight Belfast Banter from last to first to score at a whopping 33-1.
He said: "I am in shock here, to be honest. It still hasn't sunk in. I couldn't believe it when I pulled up. I finished second here a couple of years ago, beaten by one of my best friends in a photo-finish, and I never thought I'd get a chance like that again.
"Coming here yesterday and riding a favourite [Royal Kahala], I had very high hopes of her and she ran disappointingly, and I never thought it was going to happen for me. To come out and ride a winner less than 24 hours later is unbelievable."
Sexton added: "I got quite emotional pulling up. I actually stopped riding two years ago because it just wasn't happening for me. I had a couple of injuries and I got kind of into a low place, and if it wasn't for my family, my girlfriend, friends and Peter, I wouldn't be back riding. In my head I had given up. To be here riding a winner is unbelievable.
"I was persuaded to give it one last go, and I haven't looked back since. Although I had given up, no one had given up on me, luckily enough. I actually had it in my head to go to America, just to get away from everything.
"Peter got me back and I was associated with Peregrine Run, on whom I won eight or nine races that year, and he put me back in love with racing. He was my first ride back, in a Grade 3, and he won and it got me rolling again without me even noticing."
Belfast Banter is far from straightforward. He had won just two of his 17 starts prior to his County Hurdle win and often travels well without winning. Sexton was mindful of that, and rode the horse with ice in his veins. But when he asked for a bit more, Belfast Banter quickened like he never quickened before.
Sexton said: "I have a bit of a love-hate relationship with this horse. He tends to finish second a lot and he's obviously been minding his mark for today!"
'Kevin is a huge part of our team'
Fahey elected to go back home to Ireland on Thursday evening and cheered home his first Cheltenham Festival winner from his base in Monasterevin, County Kildare.
He said: "I'm delighted for his owner Fergal O'Neill and for everyone at the yard as we are a small enough team so to have a winner at Cheltenham is fantastic.
"Kevin is a huge part of our team as well and works hard every morning with us. My wife Ber rides him out every day and does a lot of the work with him."
Fahey added: "We were at the track yesterday and she wanted us to stay, but we didn't think he would get in the race and we had a flight booked, as I had a few bits and bobs with the horses to do, so we stuck with our original plan to go home.
"Getting a Cheltenham Festival winner is something I've been chasing for a long time so I'm delighted, but really I'm thrilled for everyone in the yard."
---
Read more on the Cheltenham Gold Cup . . .
Minella Indo leads home De Bromhead 1-2 as Irish dominate Gold Cup
Will Minella Indo retain his crown in 2022? Our experts have their say
How a dramatic Gold Cup unfolded at Cheltenham as the home team fail to fire
2021 Cheltenham Gold Cup: where your horse finished and who won
---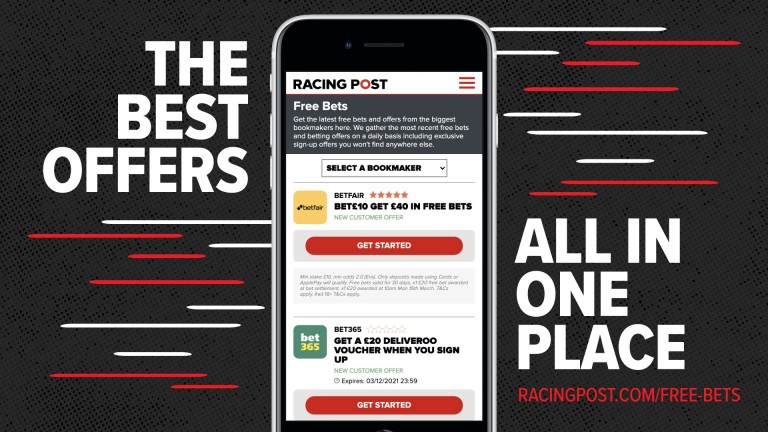 For all our exclusive free bet offers and must-have daily promotions click the free bets button or go to racingpost.com/freebets
---
In my head I had given up. To be here riding a winner is unbelievable