Elliott big guns receive glowing report from the groom who knows them best
Georgie Benson is just 18 years old but looks after high-class horses like Apple's Jade, Cause Of Causes and Mick Jazz among others. She speaks about life working for last year's leading trainer at Cheltenham, Gordon Elliott, and the build-up to this year's festival
It's never easy to predict what can happen in horseracing, but this time last year we were all hoping that Cheltenham would go well and for Gordon to be crowned the leading trainer of the week was beyond all of our wildest dreams - it was a very special four days for everyone involved.
We're hoping for something similar again this year but Cheltenham is so competitive and you can never be too confident.
I started working for Gordon a little over four years ago and look after Cause Of Causes, Farclas, Cracking Smart, Mick Jazz and Apple's Jade, and I'm happy to report that they're all well in themselves.
I've led Cause Of Causes up to win at the last three festivals so he's obviously a favourite of mine but there isn't anyone at Gordon's who doesn't love him.
He's such a dude to have anything to do with and he just blooms when the sun comes out in the spring. He was over schooling at Cheltenham last week and hopefully that will have put the finishing touches on his cross-country bid – to win four years in a row over there would be amazing.
Of course, Apple's Jade is very much the ace in the pack. She loves her work and is without doubt one of the most professional horses that I've ever come across. She always gives her best and I'm looking forward to seeing if she can win back-to-back mares' hurdles.
If I'm honest, I have to pinch myself every so often because the calibre of horses we're dealing with is fantastic. I'm only 18 but working in racing is all I've ever wanted to do and Gordon has been very good to me.
He's the type of man you want to work hard for and it's always great craic in the yard in the build-up to any big festival. I've built up great friendships with everyone I work with and we're all just a part of a big team.
The likes of Mary Nugent and Camilla Sharples [travelling head girls] have been a huge help to me and there's no better reward for hard work than seeing the horses you work with on a daily basis doing well on the track.
There's still plenty of work to be done before Cheltenham. At the moment Gordon is talking about running 35 or 40 horses during the week but I wouldn't be surprised if that number rose by another 20, such is the strength in depth of his squad. We're going to be busy but we wouldn't want it any other way.
---
Read exclusive tipping, interviews and comment when you join Members' Club Ultimate. Enjoy your first month free when you subscribe using promo code FREETRIAL. Find out more here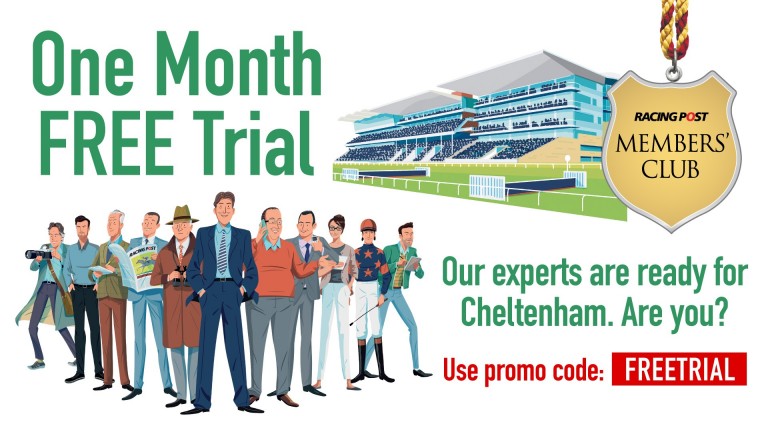 Cause Of Causes is such a dude to have anything to do with and he just blooms when the sun comes out in the spring