Eight-day whip ban prompts Seamie Heffernan to commit to further training
Seamie Heffernan has been hit with an eight-day ban for his use of the whip on the runner-up Father's Day in a Tipperary maiden on June 1, with the leading Ballydoyle rider pledging to undergo further training to address his whip use during an Irish Horseracing Regulatory Board referrals hearing.
Heffernan struck Father's Day ten times en route to losing out by a head to Tashi, and an inquiry is automatically called once a rider goes over eight. As it was Heffernan's sixth breach in a nine-month period, the stewards on the day referred the matter on.
In the interim, the 48-year-old, who will partner Aidan O'Brien's Wordsworth in Saturday's Dubai Duty Free Irish Derby, had already been slapped with a six-day ban and ordered to attend the Racing Academy and Centre of Education (Race) following a whip breach aboard the runner-up Joupe at Gowran Park this month.
During Wednesday's hearing at Naas, Heffernan volunteered to further address the issue at Race, beyond the session the Gowran stewards had ordered. He was found to have used his whip on Father's Day with excessive frequency, above shoulder height and that he failed to give his mount time to respond.
The IHRB also published the outcome of a sitting from May 10, which heard that owner Eoghan Dargan had contacted the regulator after learning that In Salutem, which Dargan had bought off Done Deal for €1,000 in May 2020, had competed in pony races following his latest track appearance in 2016, the year he won at the Shergar Cup meeting for Ken Condon.
After In Salutem was entered to run at Leopardstown ahead of an April 11 fixture, Dargan became aware that he had competed in 'flapping' races under the name Be Ambitious, prompting him to tell his trainer Katy Brown not to run the horse and then contacting the IHRB.
The hearing was convened via Zoom to consider his request to allow the 11-year-old to race under rules again. While the committee recorded a two-year suspension for the horse, the sanction was backdated to begin on May 30, 2019 following his last flapping outing, the panel accepting Dargan bought the horse in good faith.
Meanwhile, Hugh Morgan has failed in his appeal against a three-day whip ban, while his fellow conditional rider Philip O'Donovan also lost his challenge against a one-day suspension for disobeying the starter at Roscommon earlier in the month.
---
Read more of the day's top stories:
'Enough is enough' – Saffie Osborne threat prompts strong message against abuse
Mahmood Al Zarooni to return to training following eight-year ban
Confirmed runners and riders for Saturday's Irish Derby at the Curragh
Confirmed runners and riders for Saturday's Northumberland Plate at Newcastle
US raider adds international appeal to July Cup after fine Royal Ascot third
---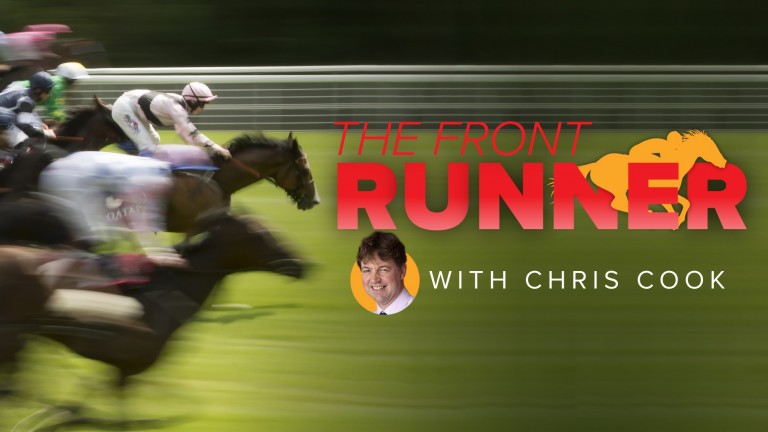 The Front Runner is our latest email newsletter available exclusively to Members' Club Ultimate subscribers. Chris Cook, a three-time Racing Reporter of the Year award winner, provides his take on the day's biggest stories and tips for the upcoming racing every morning from Monday to Friday
---
During Wednesday's hearing at Naas, Heffernan volunteered to further address the issue at Race, beyond the session the Gowran stewards had ordered