Drugs supplier sentenced to 18 months in prison for 'exploiting racehorses'
Scott Robinson, the operator of racehorse doping websites that sold and distributed adulterated and misbranded drugs, was on Tuesday sentenced to 18 months in prison.
From around 2011 through to March last year, Robinson conspired with others to manufacture, sell and ship millions of dollars' worth of drugs, including performance-enhancing drugs (PEDs) marketed to racehorse trainers and others in the industry, according to the indictment and court documents.
The drugs were sold by Robinson through several websites, including horseprerace.com.
---
Saudi Cup winner Jason Servis among 27 facing doping-related charges in US
---
Among the drugs sold were blood builders, used by racehorse trainers to increase red blood cell counts and the oxygenation of muscle tissue to improve a horse's endurance.
Audrey Strauss, the United States attorney for the Southern district of New York, said: "Scott Robinson created and profited from a system designed to exploit racehorses in the pursuit of speed and prize-money, risking their safety and wellbeing.
"Robinson sold unsanitary, misbranded, and adulterated drugs, and misled and deceived regulators and law enforcement in the process."
Robinson was also sentenced to three years of supervised release and ordered to forfeit $3,832,318.90.
The sentencing came a year on from Robinson being among 27 individuals charged in a series of indictments arising from an investigation of a widespread scheme by trainers, veterinarians, PEDs distributors, and others to manufacture, distribute and receive adulterated and misbranded PEDs and to secretly administer those PEDs to racehorses.
Those indictments included trainers Jason Servis and Jorge Navarro with the first named saddling last year's Saudi Cup winner Maximum Security, with the $10 million winner's purse frozen by Saudi officials pending the resolution of the charges.
---
If you want today's most popular stories . . .
Jockey in Ireland tests positive for Covid-19 in pre-Cheltenham Festival check
IHRB hearing into controversial Rob James video to take place on Wednesday
Brian Hughes favourite to retain title if he bypasses Cheltenham says Fitzgerald
---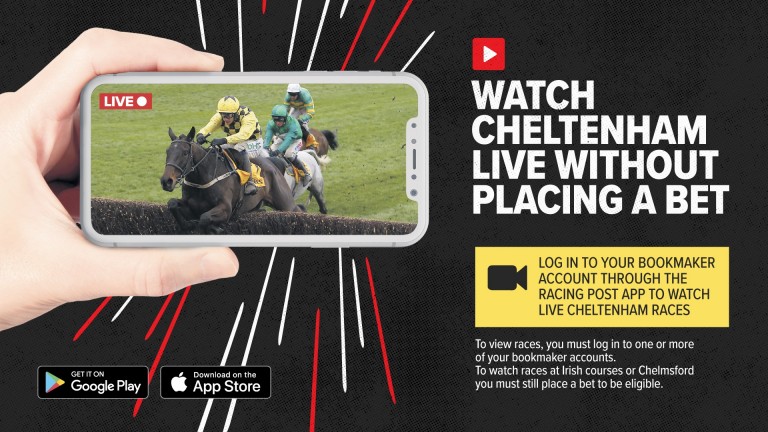 Watch live races through the Racing Post. Log in to your bookmaker account and look on the racecards for eligible races. Click the red 'Watch live now' icon and they're off! Find out how here
---
He created and profited from a system designed to exploit racehorses in the pursuit of speed and prize-money, risking their safety and wellbeing