'Oisin's horse drifted about eight lanes' - Commonwealth Cup result reversed
It is not a usual Royal Ascot this year. Look at Wesley Ward, the man who has added an American pizzazz to the meeting in the last dozen years.
The Florida trainer's 12th winner was rather different from any of the previous 11 as it was decided in the stewards' room rather than on the hallowed turf that he has made a habit of scorching.
Ward has made his name over here with a series of lightning quick speedsters, a powerful bunch of two and three-year-olds who have become renowned for the way they blitz the opposition – ever since Strike The Tiger started things off by making all in the Windsor Castle Stakes here in 2009.
That speedy juvenile is still on the team and played his part in the yard's latest success by accompanying Campanelle to post for the Commonwealth Cup.
The filly he was helping out is no slowcoach. She had the speed to win the Queen Mary Stakes here last year and showed plenty of pace 12 months on – only to find an opponent show even more.
CRACKING FINISH!

Dragon Symbol gets his head down on the line to win the Commonwealth Cup!

What a battle that was with Campanelle #RacingPostLive pic.twitter.com/FosjMlZFK0

— Racing Post (@RacingPost) June 18, 2021
Oisin Murphy on the Archie Watson-trained Dragon Symbol duelled with Frankie Dettori on Campanelle through the final two furlongs and just got the verdict on the line.
But his mount drifted right, taking the second past the post with him. An inquiry was called almost immediately and, after lengthy deliberation, the stewards decided the interference made the difference to the result and reversed the placings.
Dettori was understandably pleased at that judgement and said: "It's never nice winning in the stewards' room but Oisin's horse drifted about eight lanes and brushed me three times and I got beaten a head.
"The stewards took the view that I was the unlucky loser and I'm pleased that they changed it. But I also feel very sorry for Oisin. He's a good friend of mine, but that's racing."
---
Commonwealth Cup: full result and race replay
---
Ward had joked before the inquiry that the verdict would have been clear-cut in his home country but said: "We're not in America. As they say in the Wizard of Oz, we're not in Kansas any more!"
Afterwards he added: "Winning at Ascot, no matter how you get there, is special. This place has changed my life."
Ward was full of praise for Campanelle, who was having her first run of the year, and said: "To have a performance like that really is a true testament to how good this filly is."
@jrmillman with EXACTLY what has to happen for a result overturned #RacingPostLive pic.twitter.com/pC2ijH5I1Q

— Racing Post (@RacingPost) June 18, 2021
Murphy felt the better horse had passed the post in front and said: "I started behind Frankie. He had the speed to go past her and then it's very hard work in front. He drifted slightly. She headed him but the best horse came out on top again at the line. He galloped out really strong."
Asked about the enquiry verdict, he said: "It doesn't really matter what I feel, the stewards felt Campanelle deserved the race and I'm pleased for Wesley Ward; he brought over a huge team."
Murphy was also given a four-day by the stewards, for "allowing his mount to hang right-handed for a sustained period without sufficient correction, making contact with Campanelle on a couple of occasions and causing her to be taken notably off her intended line".
---
Did the stewards get it right in the Commonwealth Cup? Experts have their say
---
Dragon Symbol's trainer Archie Watson could at least cling to the fact that his fast-improving sprinter had proved himself at the highest level just three months after making his debut.
The three-year-old had come into this race on the back of four wins and a narrowly beaten second in a Group 2 event at Haydock.
Watson said before the inquiry: "We're a fair-sized yard but for us to compete with the big yards on this sort of stage means a lot to us, and just to have a horse of this quality in the yard is massive.
"If he does get taken down at least we know that we've still got a good horse on our hands."
---
All the reaction on Friday at Royal Ascot:
Sandrine comes home strongest to land Albany for Balding and Probert
Alenquer gives boost to Adayar with fluent win for Marquand and Haggas
'No place for tears' – Alcohol Free gives Oisin Murphy Group 1 redemption
Murtagh enjoys first Royal Ascot win with brilliant Create Belief
---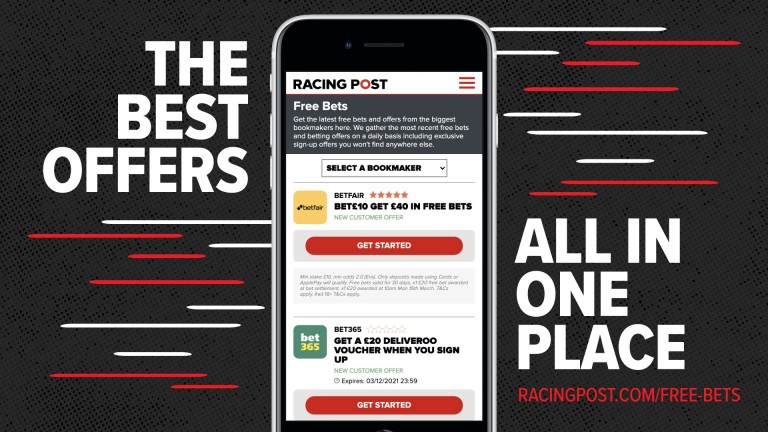 For all our exclusive free bet offers and must-have daily promotions click the free bets button or go to racingpost.com/freebets
---
The stewards took the view that I was the unlucky loser and I'm pleased that they changed it