Did the stewards get it right in the Commonwealth Cup? Experts have their say
Watson appeal could follow
Your heart goes out to Archie Watson and owner Yoshiro Kubota after Dragon Symbol lost the race in the stewards' room, as Group 1s such as this can change lives and careers. But the rules of racing are there to ensure that every participant gets a fair crack and I have little doubt that Campanelle's chance of winning was seriously compromised.
The parallel universe where both horses ran straight and there was no contact does not exist and in this case the Ascot stewards have taken a broader interpretation of Britain's rules – which naturally favour the first past the post – and decided that the aggressor could not have been certain to have won without the foul. That seems naturally just.
That's not to say an appeal by the demoted team has no chance of success and Watson did get a demotion in France overturned in 2018.
Scott Burton, reporter
'The stewards got it right'
I think the stewards got it right as Dragon Symbol had dragged Campanelle so far across the track and the American filly must have lost a few lengths in the process.
The only thing I would say is she did look like she might have been getting the better of the Archie Watson-trained colt in the final yards only for that one to nose ahead again.
---
---
Maybe he would have finished in front if they had both run straight, but I'm afraid Oisin Murphy has to be stronger in those situations – if you allow your mount to wander you can end up paying a pretty hefty penalty.
James Hill, tipster
Dragon Symbol has more to offer
Others will know more about the rules than me, but whatever the granular detail says it should be that these decisions are determined based on the race that took place that day. On those terms, I think the right decision was reached. Campanelle would have won the Commonwealth Cup without the interference from Dragon Symbol.
That said, I agree with those who think Dragon Symbol is the better horse and would put him in at a shorter price should they meet again. The way he kept on showed a horse with more to offer and he is not in need of the mud, for all what his last couple of starts might suggest.
Keith Melrose, betting editor
---
All the reaction on Friday at Royal Ascot:
Sandrine comes home strongest to land Albany for Balding and Probert
Alenquer gives boost to Adayar with fluent win for Marquand and Haggas
'Oisin's horse drifted about eight lanes' – Commonwealth Cup result reversed
'No place for tears' – Alcohol Free gives Oisin Murphy Group 1 redemption
Murtagh enjoys first Royal Ascot win with brilliant Create Belief
---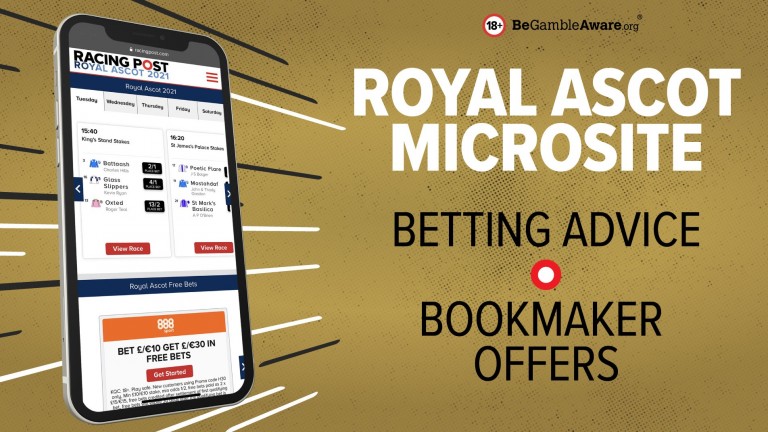 Get clued up with the latest Royal Ascot tips and odds with our free microsite. The best betting advice and exclusive Royal Ascot free betting offers all in one place.
---
I agree with those who think Dragon Symbol is the better horse and would put him in at a shorter price should they meet again