Curragh racecourse and training area worth €100 million to economy, report finds
An economic report into the Curragh has revealed the famous racing heartland contributes almost €100 million to the local and national economy, and suggests the value could increase to €110m by 2023.
The study, which was carried out independently by economist Jim Power and commissioned by the Curragh, established that the 1,500-acre epicentre of Irish racing supports 1,176 jobs across the racing, tourism and hospitality sectors.
Using the multiplier effect, Power's report suggests horse training activities alone have a total impact valued at over €51m, while the economic contribution of the racecourse and training grounds is estimated at €34.4m.
Citing further research from Failte Ireland – the country's National Tourism Development Authority – the report highlighted additional contributions relating to the tourism and hospitality sectors, helped by the nearby Irish National Stud.
Curragh chief executive Pat Keogh said: "The potential here is enormous and we intend to increase our racegoer number to come to our amazing new racing facility here to 94,000 people in 2022 and 101,000 in 2023 [from 72,872 in 2019].
"We also expect more horses and trainers to base themselves here and make use of what is one of the best training facilities in the world. We expect the financial impact of this racing venue on the economy to exceed €110m in 2023 which compares to having a multinational in this historic equine area."
Power added: "The Curragh makes a very significant economic and employment contribution to a rural area, and the region will continue to contribute to Ireland's stated regional economic growth agenda.
"The development of the Curragh racecourse will build the tourism potential of the area and is totally consistent with the Failte Ireland strategy to grow Ireland's Ancient East as a strong tourism brand in its own right."
---
Read more on Irish racing
Cheltenham Festival fancy Galvin moves to Ian Ferguson from Gordon Elliott yard
Denise Foster sends out first runner from Cullentra House at Clonmel on Tuesday
Dreal Deal ruled out of Supreme as McNally runs out of time with star novice
Leading Supreme hope Thedevilscoachman to miss Cheltenham for Fairyhouse
---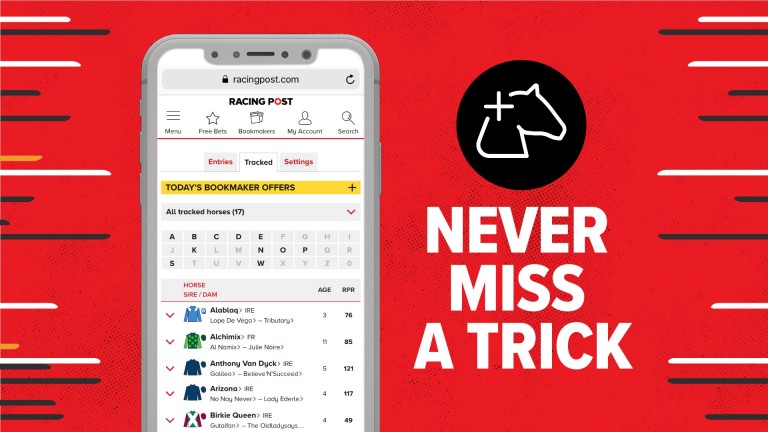 Follow your favourites with our amazing Horse Tracker feature. Add up to 1,000 horses to your stable, filter them and keep up to date with automatic email alerts. Join Members' Club Ultimate now and never miss a winner again!
---
The Curragh makes a very significant economic and employment contribution to a rural area